Coronavirus Outbreak Spurs Esports Cancelations for 'League,' 'Overwatch' & More
Chinese esports teams and leagues are changing schedules and locations based on the recent outbreak of the coronavirus. The deadly respiratory disease originating from the Wuhan province is incredibly infectious and has prompted teams for League of Legends, Overwatch, Counter-Strike and Dota2 to either cancel or reschedule planned matches or events.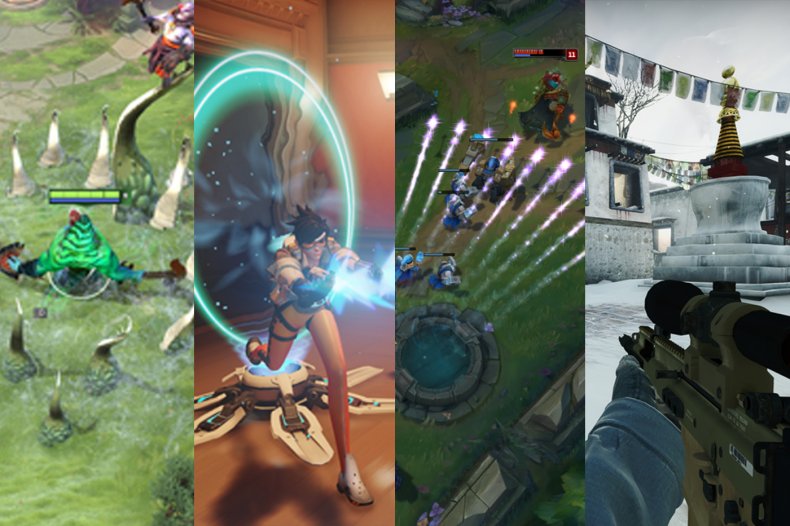 League of Legends
The League of Legends Pro League, or the LPL, has been the premier esport experience for Chinese fans of the MOBA since 2013. Sixteen teams from all around the country were planning on competing in a weekly tournament series, but the games have been postponed. A statement on the LPL Twitter announced that week two of the tournament would be delayed until officials "can ensure the safety and health of our players and fans." It's unclear if the tournament series will be able to continue in the coming weeks.
Get your unlimited Newsweek trial >
Overwatch League
On Wednesday, Overwatch League team Shanghai Dragons announced on Twitter that the team would be relocating to Korea to compete in Blizzard's esports tournament.
Get your unlimited Newsweek trial >
The Chengdu Hunters, on the other hand, used twitter to state that they would be staying in China.
Later in the day, Blizzard announced the cancellation of all Overwatch League games in China for February and March, including Shanghai Dragon's upcoming Homestand. All planned games on the calendar will be remade at a later date. Over the past few days, Blizzard has been discussing the situation with teams themselves before reaching this conclusion.
Counter-Strike: Global Offensive
Valve's highly successful military shooter does not have a dedicated tournament structure, but rather multiple fragmented events happening throughout the year. The 2020 World Electronic Sports Games (WESG) were planning on holding their Asia-Pacific finals in February in Macau. But the event has been canceled, according to an official statement on Chinese social media app, Weibo. There has been no official word on if the 16-team tournament will be rescheduled.
Dota 2
Like CS:GO, Valve's popular MOBA has no designated tournament circuit but rather a select number of Majors held throughout the year. Dota 2 is wildly popular in China, with many events and players traveling all around the country for matches. A Dota 2 event was also planned for WESG, which has also been canceled.
The Dream League Season 13 Leipzig Major brought 16 of the top Dota 2 teams from around the world to compete for a $1 million prize pool, with the playoffs happening January 21 through 26. Team Aster, Vici Gaming and Invictus Gaming are all Chinese esports organizations that participated in a tournament, with some having problems making their way home.
According to VP Esports, none of the three teams will let their players return to their country due to the outbreak. Vici Gaming has players from the Hubei Province, which is where the coronavirus outbreak began. Team Aster has a member of their youth division stuck in Hubei without a computer, which the team has sent so the player can practice.
Coronavirus Outbreak Spurs Esports Cancelations for 'League,' 'Overwatch' & More | Newsgeek