The coronavirus pandemic continues to physically afflict people across the globe, but it also "has the seeds of a major mental health crisis," according to a recent policy brief published by the United Nations.
"Although the COVID-19 crisis is, in the first instance, a physical health crisis, it has the seeds of a major mental health crisis as well, if action is not taken," the brief states. "Psychological distress in populations is widespread. Many people are distressed due to the immediate health impacts of the virus and the consequences of physical isolation."
In addition to the mental stress created by the spread of the coronavirus and physical isolation, the brief says, many people across the globe are affected by economic turmoil, frequent rumors about the outbreak and even the uncertainty about the future after the pandemic.
According to the report, national surveys throughout 2020 show a very high prevalence of distress among populations worldwide, with 45 percent of the U.S. population saying it has experienced distress during the pandemic.
Josh Altman, associate director of Adelphi University's Student Counseling Center and an expert on mental health care, recently spoke to Newsweek about the current mental health crisis sparked by the pandemic. "With coronavirus, we're absolutely going to see a tremendous spike in anxiety disorders and depression," he said.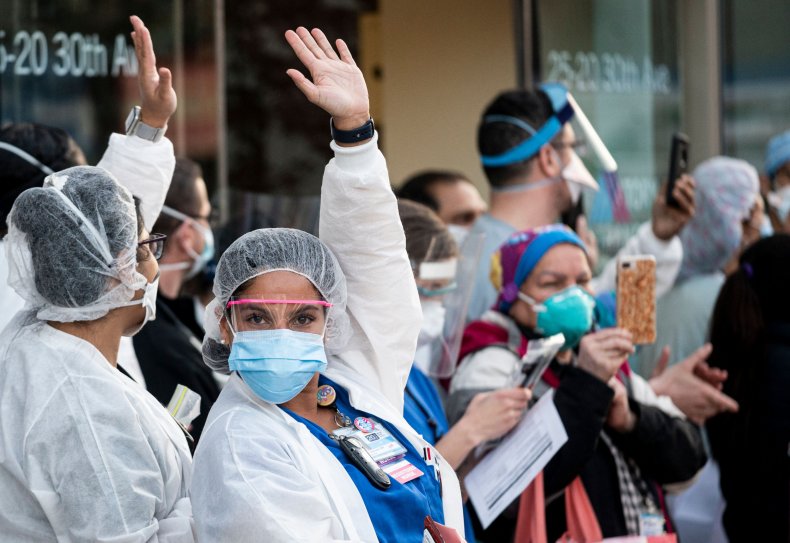 The U.N. policy brief notes how social distancing measures have been one of the main causes of the mental health crisis. Altman made a similar observation and suggested a way for people across the world to remain emotionally tied to each other while also following social distancing guidelines. He calls this approach "social solidarity."
"Social isolation and a lack of proximity, both physical and emotional proximity to people, has caused people to become very depressed," Altman said. "This idea that even though we are physically apart, we want to very proactively and deliberately move towards making connections with other people. Calling them on the phone, seeing them on FaceTime or Zoom. So we feel like we are continuing to be socially connected."
In a video message launched with the U.N.'s policy brief, Secretary-General António Guterres said that "those most at risk are front-line health care workers." Altman told Newsweek that these workers "have been exposed to traumatic images and circumstances that puts them acutely at risk of developing post-traumatic stress disorder."
During the video message, Guterres also called for governments, societies, health authorities and others to come together to address the mental health dimension of the pandemic, while also recommending that mental health be included in universal health care coverage. Similarly, Altman suggested that governments worldwide should consider "financially incentivizing businesses to provide free mental health care to its employees."
The new coronavirus, which causes the respiratory disease COVID-19, continues to spread throughout the globe, so far infecting over 4.4 million people and killing at least 300,315.