The Coronavirus Pandemic Will Trigger the Worst Economic Recession Since the Great Depression, Says IMF Chief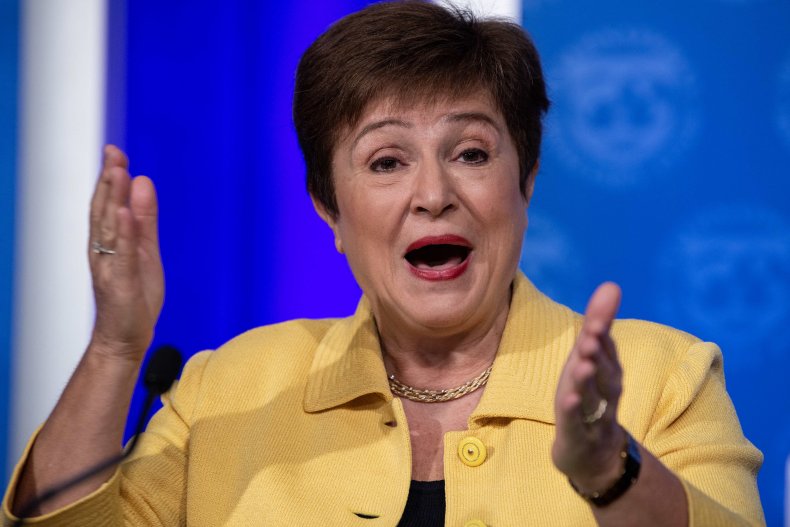 The novel coronavirus pandemic will trigger the worst economic recession since the Great Depression, the International Monetary Fund director said Thursday.
"We are still faced with extraordinary uncertainty about the depth and duration of this crisis. It is already clear, however, that global growth will turn sharply negative in 2020, as you will see in our World Economic Outlook next week. In fact, we anticipate the worst economic fallout since the Great Depression," IMF Managing Director Kristalina Georgieva said in a prepared statement released through the organization's website.
Three months ago about 160 of the 189 member countries were projecting a positive per capita income growth, according to Georgieva. But the IMF is now expecting 170 nations will experience negative growth—as countries have taken drastic measures do slow the spread of COVID-19 that has consequently decimated their economies.
"The bleak outlook applies to advanced and developing economies alike. This crisis knows no boundaries. Everybody hurts," Georgieva said.
The purpose of the IMF is to "ensure the stability of the international monetary system [by] keeping track of the global economy and the economies of member countries, lending to countries with balance of payments difficulties, and giving practical help to members," according to the organization's website.
Georgieva said the COVID-19 pandemic has dealt "a substantial hit" to the world economy. The places most at risk are of suffering an economic crisis are "emerging markets and low-income nations." She asked that the countries with greater resources do more during this crisis while those with limited resources would require more support.
"We estimate the gross external financing needs for emerging market and developing countries to be in the trillions of dollars, and they can cover only a portion of that on their own, leaving residual gaps in the hundreds of billions of dollars. They urgently need help," Georgieva said.
The IMF director announced that the organization has $1 trillion in lending capacity for member countries. They have also doubled access to emergency facilities, which would allow them to meet the $100 billion in financing demands to suffering countries. The IMF, along with the World Bank, is also "calling for a standstill of debt service to official bilateral creditors for the world's poorest countries."
"It is this common threat that brings us all together, to harness the greatest strengths of our humanity—solidarity, courage, creativity, and compassion. We don't know yet how our economies and way of life will change, but we do know we will come out of this crisis more resilient," Georgieva said.
As of Thursday noon EST, there have been over 1,500,000 confirmed COVID-19 cases and more than 89,900 deaths worldwide, according to John Hopkins University's tracker.