'Coronavirus Party' in Kentucky Leads to At Least One Confirmed Case So Far
Kentucky Governor Andy Beshear announced Tuesday that a case of COVID-19 had been diagnosed in a person who attended a "coronavirus party."
Beshear said that the party consisted of a group of people in their 20s who thought they were "invincible" and did not need to follow social distancing guidelines. The case was one of 39 new COVID-19 infections reported Tuesday, representing the biggest single-day increase so far and bringing the state's total number of confirmed cases to 163.
"We have a positive case today from someone who attended a coronavirus party," Beshear said at a press briefing. "Anyone who goes to something like this may think that they are indestructible, but it's someone else's loved one that they are going to hurt. We are battling for the health and even the lives of our parents and grandparents."
"Don't be so callous as intentionally to go to something and expose yourself to something that can kill other people," he added. "We ought to be much better than that... we simply can't have folks that are doing things like this."
Newsweek reached out to Beshear for additional information but did not receive a response in time for publication.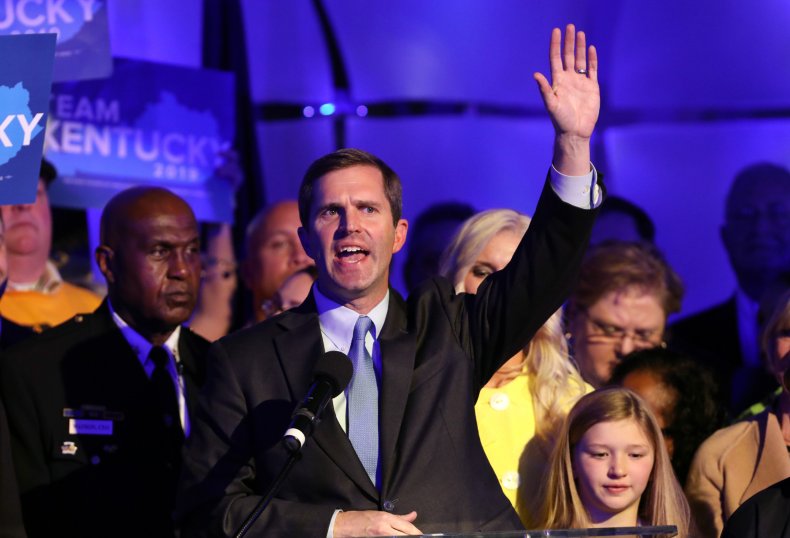 Beshear also announced Tuesday that businesses not deemed "life sustaining" would be forced to close by 8 p.m. on Thursday in an attempt to contain the rapid spread of the virus. Essential businesses like grocery stores, pharmacies and banks will be exempt. The governor stressed that the next two weeks were "critical" and social distancing guidelines should be followed in all instances.
"We are going to be asking all non-life-sustaining businesses to close to in-person traffic," Beshear said. "Even for those who are going to be excepted under this order, we are going to mandate that type of social distance that we have to see out there to protect our people."
A number of gatherings that ignore the advice of public health experts have been reported around the U.S. in the time since social distancing measures were implemented.
Students partied on crowded Florida beaches for spring break last week, with viral videos showing students minimizing the threat posed by the pandemic and openly boasting about their lack of fear of contracting the virus. A number of the students who took part in the festivities have since tested positive for COVID-19.
Large church services have also been reported amid the pandemic, even in areas with bans on large gatherings. A church in Baton Rouge, Louisiana has continued to draw crowds in excess of 1,000 despite a stay-at-home order and a state ban on groups larger than 50. The pastor at the church has dismissed the risk, believing the virus to be "politically motivated."