Coronavirus and In-Person Voting Don't Mix. We Must Prepare for Digitized Elections | Opinion
The coronavirus is causing complications throughout our lives. We are concerned for our health, our economy, our travel plans, our ability to access reliable information and our stockpile of hand sanitizer. But the COVID-19 pandemic is also spotlighting another area deserving of concern: our ability to vote come November.
There are many ways to cast your vote for the 2020 presidential election. Whether through early in-person voting, absentee ballot, all-mail elections, day-of polls...we have options. Approximately two-thirds of the states, plus D.C., have passed "no excuse" laws that expand absentee voting to make the process more convenient for people without an "accepted excuse," like a disability or a time conflict, such as work or travel, during polling. Most recently, Virginia and Pennsylvania joined the no excuse movement. State laws vary on the particulars, but holistically, the movement's sentiment is clear: Get out the vote, no excuses!
So, in the event that the coronavirus makes it more difficult or even impossible to vote in person, how do we best take, count and report the vote? Mailing in a paper ballot can be reliable, but it's not perfect. Just last month, a county in North Carolina had an early voter submit duplicate ballots for the 2020 primaries after being handed two that were stuck together. Digitized voting systems offer the greatest efficiency. The problem is they come with a side of potential technical issues and cybersecurity concerns.
Many states are opening up internet-based channels for voters. While widespread internet-based voting arguably remains several years away, pieces of the voting process are making their way online. Some states have set up platforms that allow voters to apply for an absentee ballot online, rather than via paper mail, and some states allow non-paper methods of returning a ballot (fax, email of a scan, phone request and even via online portal). Of course, there are bumps in the road—Alaska suspended its offering of online absentee ballot submission in 2018—and some digitized offerings are only temporary pilot programs, but electronic absentee voting is where we ultimately may be headed.
Not surprisingly, most of the no excuse states have received accolades for expanding the options for absentee voting. In a culture that celebrates democracy and craves convenience, voting should be made as easy as possible. Layered on top of serious coronavirus dangers, the ability to vote outside of physical polling sites is vital.
But how will the new channels handle increased users? Uniformed and overseas citizens have been using virtual methods for their absentee ballots for years, pursuant to federal law and responsive state offerings. But as the no excuse voter pool increases, so will the strain on relevant technological systems.
As more states tackle rising absentee voter numbers, the corresponding technology must be tested, revamped, patched and retested on a continual basis. Absentee ballot requests, and certainly ballot submissions, require the sharing of some form of personal identification and other private data—and must be locked down. It is vital to confirm how, and how often, states' online systems and computer-based components for absentee ballot applications and submissions are being tested and secured.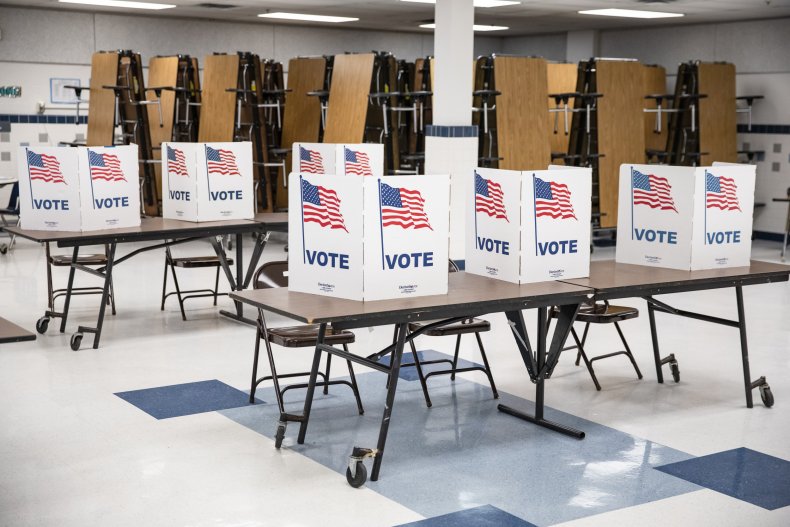 The Iowa caucus app disaster was a perfect storm, but a fundamental problem was the rush to production, which left the app riddled with coding issues and technological flaws. The app also contained myriad vulnerabilities that opened it up to breaches and hacker interceptions.
The National Conference of State Legislatures clarifies the cybersecurity risks associated with digitized procedures. And the risks must be addressed. In recent years, hackers have breached an Illinois voter information database; hackers have maliciously accessed an Arizona county voter registration system; and a database of 191 million voters across the United States was exposed due to incorrect configuration. These issues highlight the internet-connected calamity that may ensue for digitized voting procedures, as anything connected to the internet can be hacked.
As the coronavirus appears poised to make voting more difficult, all threats to this cornerstone of our democracy—from technical difficulties to security risks—must be wiped out. The integrity of our elections requires that we maintain the highest standards for our voting processes. As almost everything in our lives becomes digitized and connected to the internet, so will casting our vote. Expanded absentee options are only the beginning.
Our democratic system must respond diligently to the escalating risk of COVID-19, as fall temperatures dip and sickness spreads. A proactive approach to security is the only way forward.
Leeza Garber is a consultant and attorney, specializing in cybersecurity and privacy law. She is a lecturer at the University of Pennsylvania's Wharton School and is an adjunct law professor at Drexel University's Kline School of Law.
The views expressed in this article are the writer's own.