Coronavirus Reddit Page Becomes Fastest Growing Subreddit With Almost 400,000 New Users in a Week
People are turning in massive numbers to social media aggregators like Reddit for reliable information about the spread of the novel coronavirus COVID-19.
According to the analytics site Metrics for Reddit, r/coronavirus is now the social content aggregator's fastest growing page, or subreddit, with more than 378,000 new subscribers this week. The number of people turning to the subreddit for updated information on the novel coronavirus COVID-19 is still growing rapidly, with more than 265,000 new users added on Wednesday, bringing the total subscriber base to more than a half million users.
"In December 2019, a novel coronavirus strain (SARS-CoV-2) emerged in the city of Wuhan, China. This subreddit seeks to monitor the spread of the disease COVID-19, declared a PHEIC (Public Health Emergency of Inernational Concern) by the WHO," the subreddit description reads. "Please be civil and empathetic. This subreddit is for high quality posts and discussion."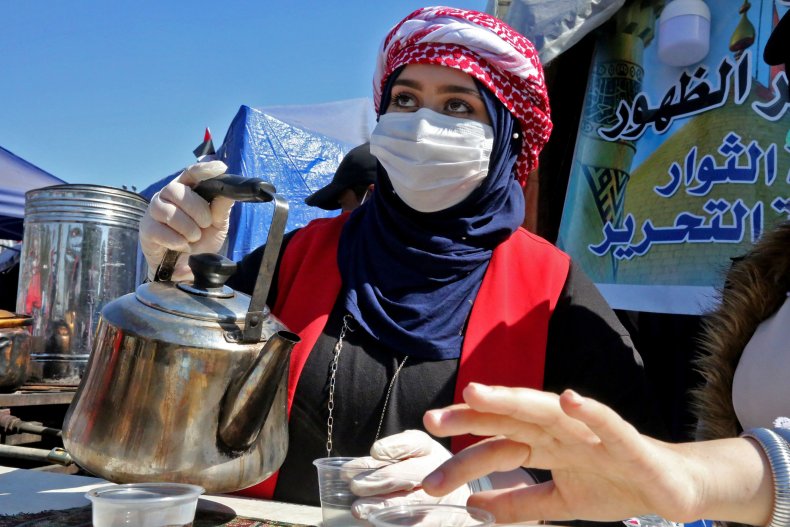 On Tuesday, Newsweek reported a notification sent to users of the Reddit mobile app, suggesting r/coronavirus as the best source "to get the latest updates on the virus," presumably in part to steer users away from subreddits that may share misinformation or outright hoaxes.
While multiple user-created subreddits have popped up as the novel coronavirus spreads to more than 60 countries, Reddit has positioned the coronavirus subreddit as a reliable source for information, with posts verified by moderators responsible for weeding out misinformation and erroneous medical advice.
Top posts on the coronavirus subreddit Wednesday include an ongoing Ask Me Anything (AMA) questions-and-answers forum with a panel of medical doctors, including professors at the Emory Vaccine Center and Harvard's Center for Communicable Disease Dynamics.
Also featured are updates on cancellations and closures around the world, in response to the spread of coronavirus, plus research updates and even computer-generated images of the COVID-19 virus. But while the subreddit tracks outbreaks and new cases of the virus, it also has become a source for good news, like an infographic depicting the rise in patient recoveries, as more than a half million people clear the quarantine phase and begin healing from their bout with the virus.
Since its first identification in central China's Hubei province, more than 93,000 people have been infected by the novel coronavirus, with 3,198 deaths as a result of the disease, according to data collected by Johns Hopkins University. Infection rates have gone up in Italy, Iran and South Korea, while the United States has seen new cases reported in Georgia, California, Oregon, New York, North Carolina, Washington and New Hampshire.
The World Health Organization recommends regular hand washing, avoiding touching your face, staying home if you feel unwell and keeping three feet or more from anyone coughing or sneezing.