Quarantines, school closures, bans on large gatherings and travel restrictions are all measures countries have taken to curb the spread of a new coronavirus as the world tries to figure out the best way to respond.
"Nobody has ever responded to an epidemic perfectly," Dr. Michael Ryan, executive director, of the World Health Organization's Emergencies Programme said on Thursday. "This is the real world we live in. Every emergency response is dotted with missed opportunities."
The virus has infected more than 95,000 people in more than 70 countries, killing more than 3,100, since it was identified in December, according to WHO. China's taken the brunt of the impact with more than 80,000 cases and 3,015 deaths. Of the cases outside of China, more than 80 percent are located in South Korea, Italy and Iran.
Regardless of the number of cases in a country, WHO Director-General Dr. Tedros Adhanom Ghebreyesus said the organization was "deeply concerned" about the increased number of countries reporting cases and called on all administrations to act with "speed," "scale," and "clear-minded determination." The epidemic is a "threat" to every country, according to Ghebreyesus.
"The solution is aggressive preparedness," Ghebreyesus said on Thursday. This is not a drill. This is not the time to give up. This is not a time for excuses. This is a time for pulling out all the stops."
The virus is known to spread through close contact and the WHO-China Joint Mission, a group of 25 international experts, recommended infected countries consider suspending large gatherings and closing schools and workplaces.
On Thursday, Iran's Health Minister Saeed Namaki confirmed there were 3,513 cases and 107 deaths in the country and announced that schools and universities would be closed until early April. The decision came after officials suspended large cultural and sporting events and Namaki urged residents not to consider the time out of the classroom as an opportunity to travel.
"They should stay home and take our warnings seriously," Namaki said, according to BBC News. "This virus is highly contagious—it is a serious matter, do not joke about it."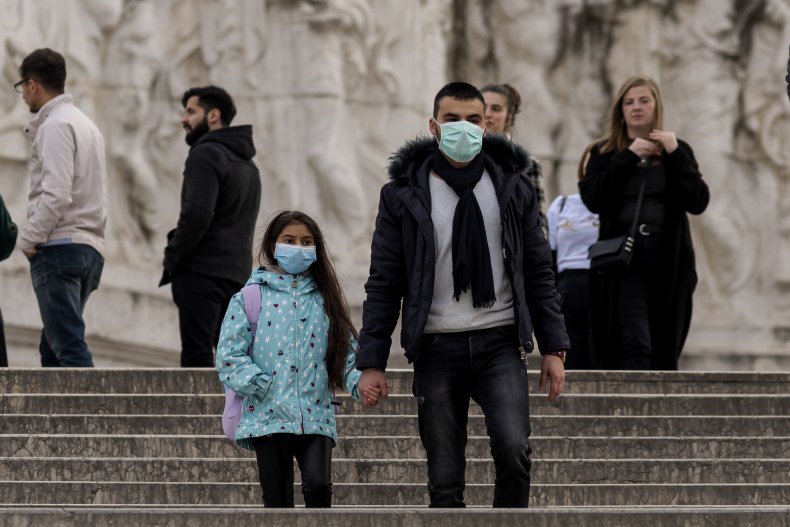 With 5,766 cases and 35 deaths, South Korea postponed the start of the new school semester from March 2 until March 22 and Italy, which has a reported 3,089 cases and four deaths, suspended classes at schools and universities, except for post-graduate courses for health professionals, until March 15. Due to the outbreak, a number of American colleges, including Villanova University, Elon University and Syracuse University, terminated study abroad programs in the impacted countries and brought students home.
Although Japan's cases haven't risen to the level seen in Italy or Iran, on February 27, Prime Minister Shinzo Abe announced that elementary, middle and high schools should close immediately, according to the New York Times. Schools will reopen at the beginning of April when the new year is scheduled to begin.
Along with Iran, Italy suspended sporting events where people couldn't be at least one meter apart. A decree signed by Prime Minister Giuseppe Conte also barred gatherings at events, shows, including movies and theatrical performances, and congresses.
Italy experienced significant local outbreaks in the regions of Lombardy and Veneto. To contain the virus from spreading, a decree implemented quarantines that barred people from entering or exiting 10 municipalities in Lombardy and one in Veneto, areas of the country known as the "red zone."
An explosion of cases in Iran prompted WHO to send a team of experts to the country to assist with the outbreak and President Hassan Rouhani urged people to avoid unnecessary urban and interurban trips. But, he said there weren't any plans to quarantine entire cities or towns.
Police in Tehran, the capital city, also banned the use of shisha water pipes, commonly referred to as hookahs, in coffee shops and tea houses, according to BBC News. Since the virus is passed through respiratory droplets, multiple people putting their mouths on one pipe could be a recipe for the virus to spread.
Cases in the U.S., similarly to other countries, continue to climb and surpassed 140 on Thursday. Preventative measures in America predominately focus on reducing the chance of people bringing the virus into the country through travel restrictions. Restrictions began with barring foreign nationals from entering the U.S. if they traveled to China within 14 days of their arrival but were expanded on Saturday to include those who had been in Iran, as well.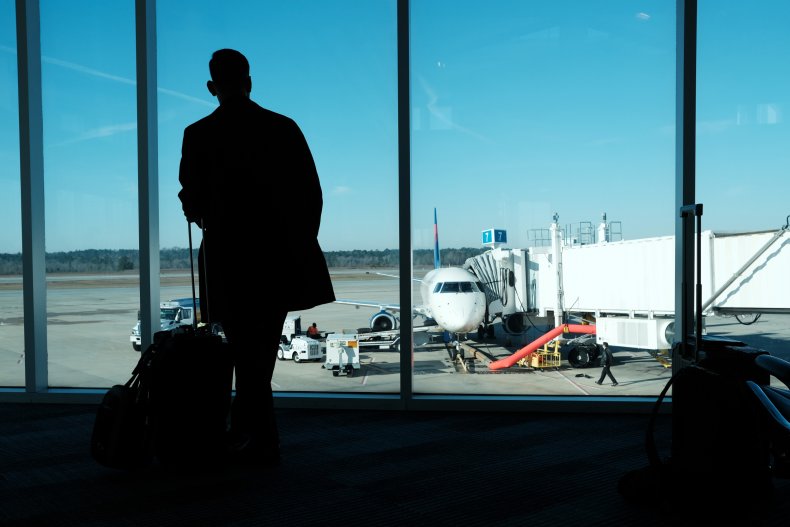 President Donald Trump said he was open to expanding travel restrictions to other countries with significant outbreaks, such as South Korea and Italy. For the time being, though, flights from the two countries are still welcome, although, passengers bound for the U.S. will be screened before takeoff, according to Vice President Mike Pence.
Now that there's been community transmission in Washington state, where there have been 70 cases and 10 deaths, according to the Department of Health, officials urged people to take steps to avoid contracting the virus where they live and work.
Companies were told to allow employees to work from home when possible and high-risk demographics, such as elderly people and those with underlying health conditions, were encouraged to stay home and avoid large gatherings whenever possible. Of the 12 deaths in America, at least eight people were elderly or had underlying health conditions.
China's taken the strictest measures of any country and its response included locking down the city of Wuhan, the epicenter of the outbreak, and other areas of Hubei Province, canceling mass gatherings and implementing electronic surveillance to detect cases. Despite public skepticism over the country's transparency and response, WHO officials stood by China and praised their actions for curbing the further spread of the virus.
Now that other countries are implementing measures of their own, Ryan said officials could learn from China's response but advised against saying China was entirely right.
"We need to be really careful, on the one hand, to learn the lessons and on the other hand to say that exactly what happens in China needs to now happen exactly the same everywhere else," Ryan said. "What we do in Country X is not exactly what we'll do in Country Y because the context is different, the evolution is different."