Which Restaurants are Giving Away Freebies and Offering Discounts During the Coronavirus Outbreak?
Restaurants across the country are offering deals and freebies to Americans during the Coronavirus (COVID-19) outbreak.
Those who are self-isolating at home might need to enjoy some of the comforts they experience in the "outside" world, but due to delaying the spread of the disease many are unable to leave the home. According to the Centers for Disease Control and Prevention (CDC), people can only stop home isolation if they have the following:
Those who are not tested need to have:
Not had a fever for at least 72 hours (that is three full days of no fever without the use of medicine that reduces fevers)
Other symptoms have improved (for example, when your cough or shortness of breath have improved)
At least 7 days have passed since your symptoms first appeared
For those who will be tested to determine if they are still contagious, they can leave home after these three things have happened:
You no longer have a fever (without the use of medicine that reduces fevers)
Other symptoms have improved (for example, when your cough or shortness of breath have improved)
You received two negative tests in a row, 24 hours apart
With these guidelines in place, Americans in self-isolation could find themselves quarantines for at least seven days, so ordering in food might be their only option.
Fast food chain Burger King is giving away two kids meals with any purchase made via the Burger King app, starting next week. In an interview with Business Insider, Restaurant Brands International CEO Jose Cil says that the chain will keep the promotion for a limited time to help American children. The CEO explained to the publication that due to the school closures, children would be one of the hardest-hit groups in the country.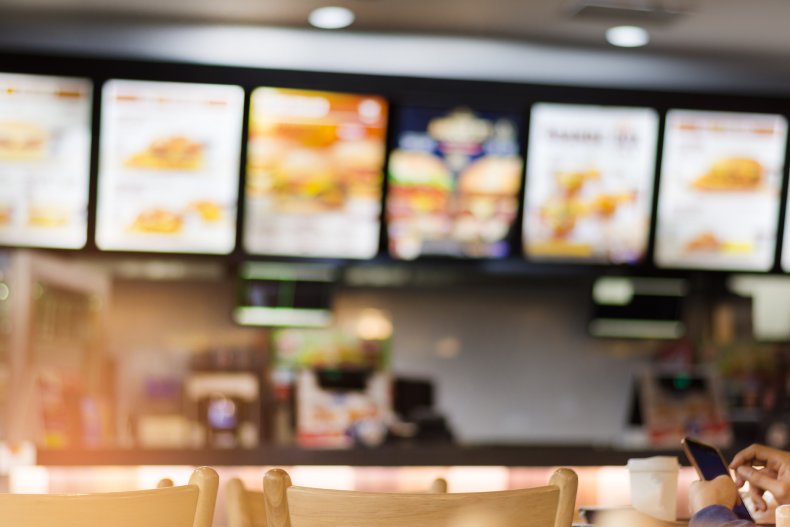 The Burger King app is available to download on the Apple App Store and Google Play.
Another diner, Denny's, is waiving all delivery fees nationwide until April 12.
"To help meet the needs of Denny's guests seeking at-home options in this uncertain environment, Denny's is now waiving all delivery fees until April 12," the company says in a press release. "This free delivery service is available by simply ordering online at dennys.com."
Other fast-food restaurants also have offers that people, especially those in home isolation, can take advantage of:
Chipotle is now free delivery until the end of March on orders $10 and up at chipotle.com/freedelivery. Here's how Americans can claim:
Go to chipotle.com or our Chipotle app on your iOS or Android mobile device
Build an order of $10 or more
Select delivery and submit your order
At Kentucky Fried Chicken (KFC), customers can get free delivery until April 26, 2020, on orders $12 and up at kfc.com, Grubhub and Seamless. Food fans can also get a free slice of cheesecake from Cheesecake Factory until March 25, 2020, with a $15 DoorDash delivery order until 5 p.m. local time weekdays. Just add a slice to cart and use code LUNCHSLICE. There is also no delivery fees.
Fancy something else?Get a $5 discount on food orders of $15 or more with a purchase of a Coke product, using code 'OTBCOKE' on DoorDash. Available at participating locations only. Or if Americans fancy something Italian, Carrabba's Italian Grill is offering delivery right to customers' doors. All they need to do is order online at carrabbas.com using code SPRING15 to receive 15 percent off their order.
Newsweek has affiliate partnerships, so if you make a purchase using our links we may earn a share of the sale.