Who's At Risk of Getting the Coronavirus Disease? International Experts Detail COVID-19 Susceptibility in Report
Everyone is at risk of getting COVID-19, but certain demographics, including people over 60, have an increased chance of developing the serious disease, according to international experts.
To learn more about the new coronavirus, which has now infected more than 82,000 people worldwide, and make public health recommendations, the World Health Organization and China convened a team of 25 international experts. On Thursday, the WHO-China Joint Mission's findings were made public in a 40-page report that outlines who is most at risk of contracting the virus.
Because the first cases of the virus were detected in December, people around the world don't have pre-existing immunity. As a result, "everyone is assumed to be susceptible," according to the WHO-China Joint Mission.
Most people who contract the virus will come down with only a mild case of the disease and will recover. About 13.8 percent of those infected have had severe symptoms, such as shortness of breath and below-normal blood oxygen saturation, and 6.1 percent of cases have been critical, meaning people had respiratory failure, septic shock, and organ dysfunction or failure.
The virus poses the highest risk to people over 60 and those with underlying conditions, such as hypertension, diabetes, cardiovascular disease, chronic respiratory disease and cancer.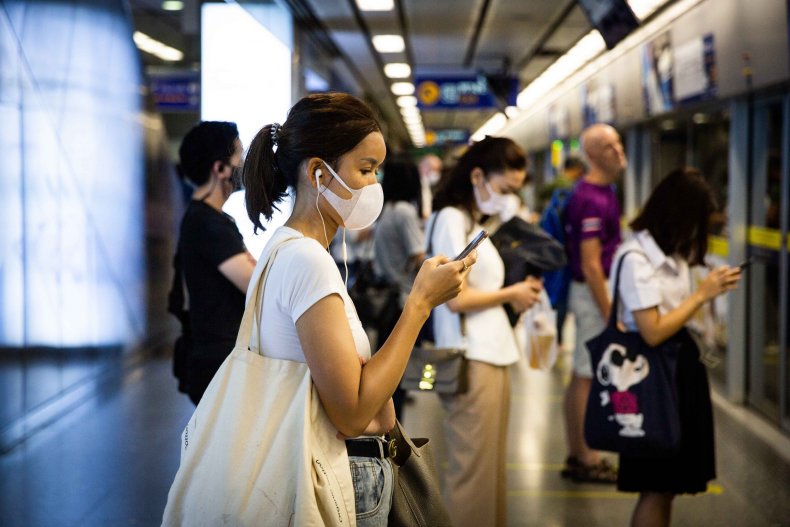 As risk increases with age, the Joint Mission reported that there's a relatively low infection rate with children—those under 18. Of the reported cases the experts analyzed, only 2.4 percent involved children. For the most part, children have contracted the virus from an adult in their household, but it's not possible to determine the role children play in transmission.
The sheer number of cases and their continual increase, including one case of potential community spread, have raised public concerns about the virus. Health officials are urging people to prepare but not panic. Although 82,000 cases is a high number, with a global population of 6.3 billion people the outbreak is not yet at the pandemic level, WHO Director-General Tedros Adhanom Ghebreyesus said Wednesday.
"Do not mistake me: I am not downplaying the seriousness of the situation, or the potential for this to become a pandemic, because it has that potential," Ghebreyesus said. "Every scenario is still on the table."
The WHO reported 2,804 deaths on Thursday, an increase of 690 since the Joint Mission compiled its report. The mortality rate increases with age, especially for those over 80. Men are nearly twice as likely as women to die from the disease, according to the report.
To combat the outbreak, countries should prioritize protecting health care workers, engage with communities to protect those who are most at risk and protect the most vulnerable countries, Ghebreyesus advised on Wednesday.
"We are not just fighting to contain a virus and save lives. We are also in a fight to contain the social and economic damage a global pandemic could do," he said. "Once again, this is a time for global solidarity—political solidarity, technical solidarity and financial solidarity."
Who's At Risk of Getting the Coronavirus Disease? International Experts Detail COVID-19 Susceptibility in Report | U.S.