Coronavirus Second Wave May Have Already Started in Texas, Medical Officials Warn
Medical experts in nearly all of Texas' urban areas have reported spikes in new coronavirus cases, leading many to believe that a second wave is already underway.
Dr. Peter Hotez, professor and dean of the National School of Tropical Medicine at Baylor College of Medicine, and director of vaccine development at Texas Children's Hospital, said Thursday in a CBS Austin report that the recent increases in COVID-19 cases in cities like Houston and Dallas look "absolutely apocalyptic."
During a daily briefing in San Antonio on Thursday, Bexar County Metro Health Director Dr. Dawn Emerick said people had become too complacent and were not wearing face coverings in public.
"We are entering a second wave," she said.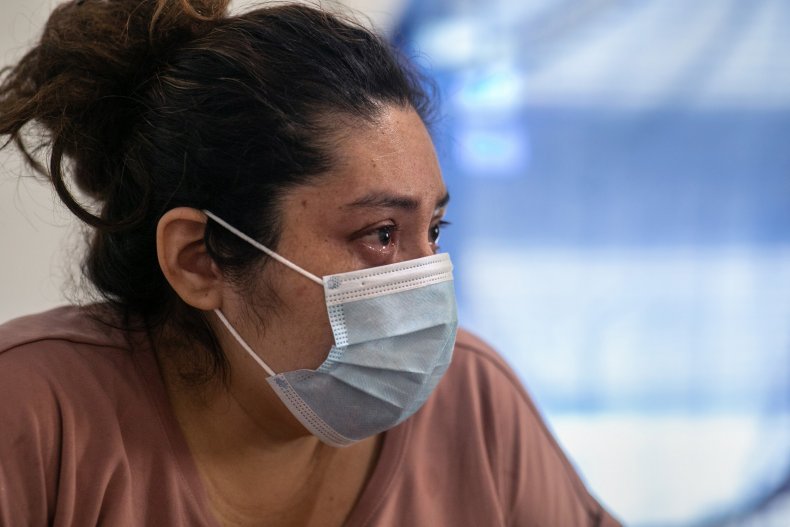 San Antonio and Bexar County, which has seen 3,648 cases of the virus, currently has 1,260 active cases and has recorded 507 new cases over a three-day period, according to a CBS San Antonio report.
Emerick said the recent protests don't have anything to do with the recent resurgence of the virus, citing that it more than likely can be traced back to Memorial Day weekend, which saw thousands of people flocking to nearby lakes and beaches for the official kickoff for summer.
In Houston, which is located in Harris County, local leaders said they are considering reimposing stay at home orders after recent spikes in COVID-19 cases.
"We may be approaching the precipice of a disaster," Harris County Judge Lina Hidalgo, the highest-ranking county executive, said in a Bloomberg report. "It's out of hand right now. The good news is it's not severe out of hand."
Since the start of the COVID-19 pandemic, more than 81,000 Texans have tested positive for the new coronavirus according to the Texas Department of Health Services So far, more than 54,000 people have recovered and 1,920 have died from the virus.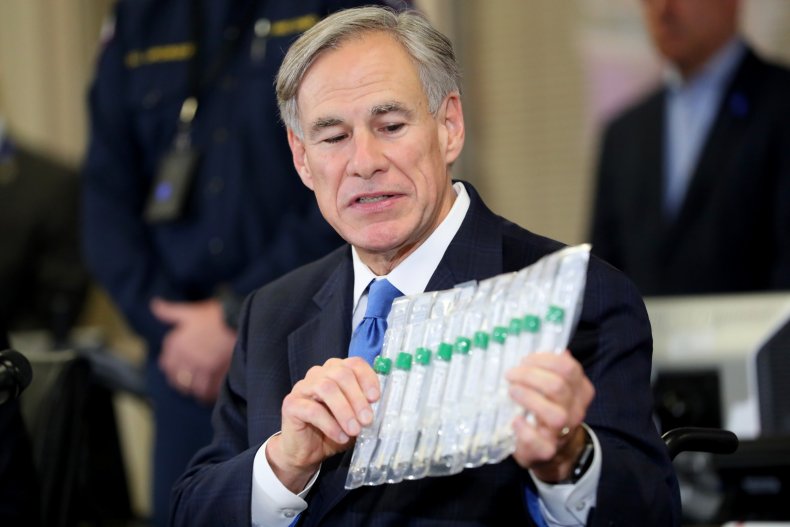 Harris County and Houston have the most reported cases of the new coronavirus in Texas with 15,552, with 8,952 still active. Dallas County has the second-highest number of reported cases in Texas, with 12,945, with 4,147 of those cases still active.
The spike comes in the midst of Texas reopening its economy, which began with curbside delivery services at retailers and grocery stores in April.
Texas Governor Greg Abbott, who announced his Strike Force to Open Texas two months ago, allowed the stay-at-home order that had been in place since the end of March to expire on April 30, paving the way for businesses to slowly reopen.
The state has conducted phased reopenings of restaurants, shopping malls, retailers, hair and beauty salons, state parks, and other outdoor activities that have continued through May and into June.
Last week, Abbott announced the phase three reopening that allows all businesses in Texas will be able to operate at up to 50 percent capacity, with very limited exceptions.
On Monday, the Texas Department of Emergency Management announced they were expanding COVID-19 testing to underserved and minority communities in mostly urban areas of Texas.
"We must address the disproportionate impact of COVID-19 on underserved and minority communities and ensure that anyone who needs a test can have one. As many Texans continue to gather for protests, the state is also taking steps to address potential surges in COVID-19 cases," Abbott said in a press release. "We are ensuring that Texans can continue to safely exercise their First Amendment Rights while putting protocols in place to identify and mitigate any spread of COVID-19."
Abbott's office did not return requests from Newsweek for comment before publication.