Coronavirus Could Cause 'Public Health Catastrophe' in Overcrowded Jails Warns Prison Reform Group The Sentencing Project
Crowded cells in jails across the U.S. could help the rapid spread of coronavirus, penal reform groups have warned. Top Democratic senators have accordingly asked prison authorities to reveal what contingency plans there are to tackle any outbreak.
The Sentencing Project has called on public officials to release people in jail who do not pose a public safety risk, such as those housed in pre-trial detention or rehabilitated people.
"Existing unsanitary and overcrowded prison and jail conditions will exacerbate the spread of the new coronavirus," The Sentencing Project senior research analyst Nazgol Ghandnoosh said in a statement to Newsweek.
"Elderly incarcerated people often pose little public safety risk but disproportionately suffer from chronic medical conditions and thus are at the highest risk of dying from COVID-19.
"Time is of the essence to avert a public health catastrophe in the United States' prisons and jails. Protecting incarcerated people during a contagious health crisis by expediting releases would reduce the burden on prison staff of caring for the very ill and reduce demand for limited hospital resources which are shared with the broader public," Ghandnoosh told Newsweek.
The Statista graphic below details the extent of COVID-19 globally.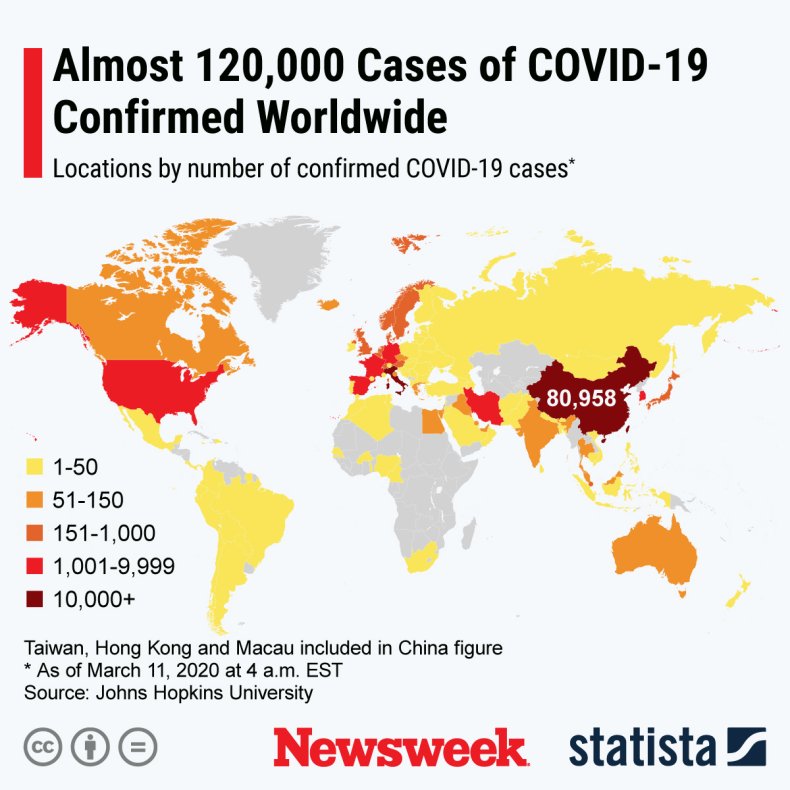 The sentiment echoes concerns voiced by other prisoners' rights advocates, who fear the implications the virus will have for the 2.2 million people living in the U.S. penal system.
Last week, National Association of Criminal Defense Lawyers president Nina Ginsberg said in a statement that, given the spread of the virus: "There is every reason to question whether American detention facilities, as a whole, are up to this challenge."
Meanwhile, Maria Morris of the American Civil Liberties Union (ACLU) National Prison Project wrote in an op-ed this week that jails were not closed environments, and had staff and visitors coming into the facilities and returning home, posing a considerable risk.
"There is ample opportunity for a virus to enter a prison or jail, and for it to go back out into the community," she wrote in the piece published by Common Dreams.
This week, presidential contender Senator Bernie Sanders, and former primary candidates Senators Kamala Harris and Elizabeth Warren were among top Democrats who signed a letter asking the Federal Bureau of Prisons about its coronavirus plans.
The letter, which was also addressed to prison operators GEO Group, CoreCivic, and Management and Training Corporation, asked if staff and inmates who may be vulnerable have been identified, how they will be treated if they test positive and how staff shortages caused by the virus will be dealt with.
"Given the spread of the virus in the U.S.—and the particular vulnerability of the prison population and correctional staff—it is critical that [you] have a plan to help prevent the spread of the novel coronavirus to incarcerated individuals and correctional staff, along with their families and loved ones, and provide treatment to incarcerated individuals and staff who become infected," the letter said.
The senators have demanded a reply to their questions by March 16. Newsweek has contacted the Bureau of Prisons for comment. On Wednesday, the World Health Organization deemed the coronavirus outbreak as a pandemic.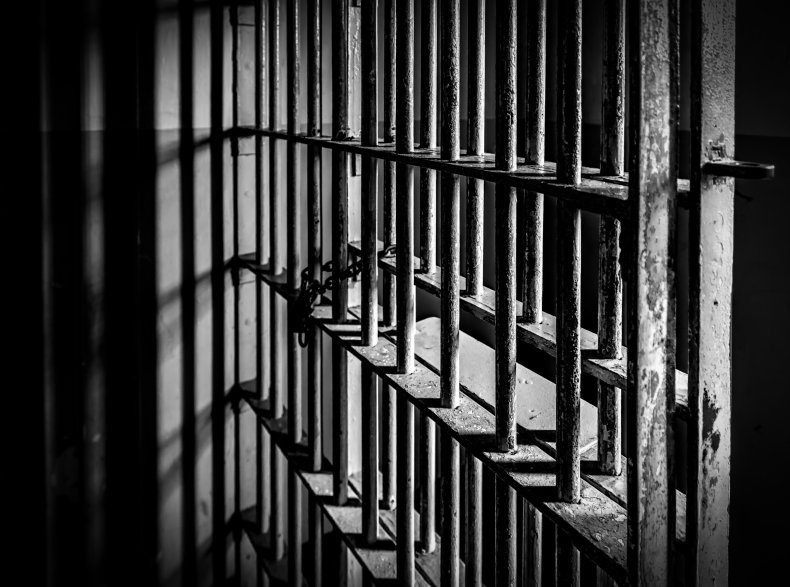 Coronavirus Could Cause 'Public Health Catastrophe' in Overcrowded Jails Warns Prison Reform Group The Sentencing Project | U.S.