Coronavirus Spreading Rapidly in 47 States, Data Shows
The novel coronavirus continues to spread throughout the U.S., as new information shows the virus spreading at a rapid rate in 47 out of the 50 states.
The data, which was released by Rt.live, shows at least 47 states having an Rt rate above 1.0, meaning that the novel virus is spreading at an expedited rate. According to the site, the Rt rate is defined as "the average number of people who become infected by an infectious person."
"If Rt is above 1.0, the virus will spread quickly. When Rt is below 1.0, the virus will stop spreading," the site says.
According to the data, Wyoming currently has the highest Rt rate for COVID-19, estimated at 1.29, with high and low rates ranging between 1.02 and 1.54.
In Wyoming, there are currently over 10,000 confirmed COVID-19 cases as well as at least 77 deaths, according to data from the state's department of health.
As of Wednesday, Wyoming is reporting a 14-day average of 214.5 COVID-19 cases, the second highest the state has seen since Sunday, where data showed an average of 215.1 cases.
Following behind Wyoming is Rhode Island, which has an Rt rate of 1.27; Vermont, with an Rt rate of 1.26; Colorado, with a rate of 1.21; and Illinois, which has a 1.21 Rt rate.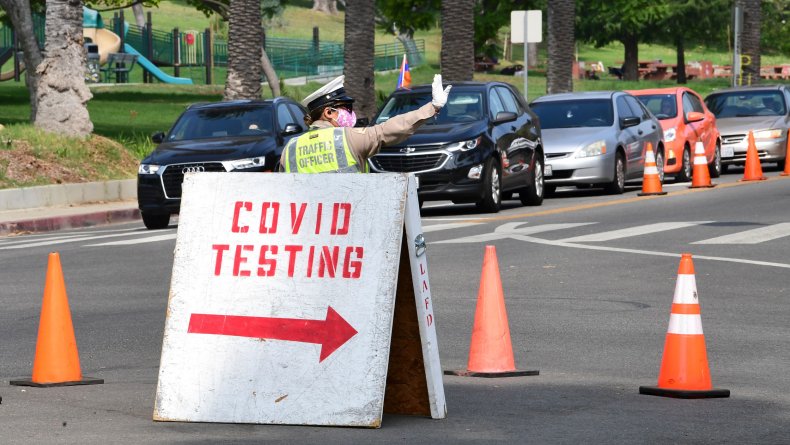 According to data from each state's department of health, there are currently over 31,000 cases in Rhode Island, over 2,100 in Vermont; more than 382,000 in Illinois; and at least 98,733 in Colorado.
On the other hand, the data shows only three states having an Rt rate below 1.0. These states include Maine, which has an Rt rate of 0.99; North Carolina, with a rate of 0.98; and Mississippi, with a rate of 0.94.
A COVID-19 tracking map published by The New York Times shows similar situation for the virus across the U.S. This map shows at least 27 states reporting a daily average of new cases of at least 1,000 or more, with a high of over 6,000 in Texas and a low of 1,012.3 in South Carolina.
The number of states seeing an increased spread of COVID-19 comes as health officials have warned that the U.S. is not near the end of its course in combatting the novel virus.
During a recent interview with CBS News' Face the Nation, Dr. Scott Gottlieb, former head of the Food and Drug Administration, warned that the U.S. is currently "at a dangerous tipping point right now."
"We're entering what's going to be the steep slope of the curve, of the epidemic curve. We know what that looks like from the spring, we know what it looks like from this summer," Gottlieb said. "These cases are going to continue to build. There's really no backstop here."
In addition to Gottlieb, Dr. Anthony Fauci, the nation's leading infectious disease expert, recently suggested that Americans won't return to their normal lives until the end of 2021.
"I think it will be easily by the end of 2021 and perhaps into the next year before we start having some semblance of normality," Fauci, the director of the National Institute of Allergy and Infectious Diseases, said during a webinar held by the University of Melbourne in Australia.
Newsweek reached out to the Department of Health and Human Services for comment, but did not receive a response in time for publication.