Coronavirus Response Supplies 'Rapidly Depleting,' Health Officials Estimate 89 Million Masks Needed Each Month
As global cases of COVID-19 grow, World Health Organization (WHO) Director-General Dr. Tedros Adhanom Ghebreyesus warned that supplies for health care workers on the front line were "rapidly depleting."
"Shortages are leaving doctors, nurses and other front-line health workers dangerously ill-equipped to care for COVID-19 patients," Ghebreyesus said during Tuesday's press conference.
As of Tuesday, 90,893 people in 76 countries have contracted the virus, according to the WHO, including 12 countries who reported their first cases. The increase of cases has risen the level of fear, driving up the prices of vital protective equipment and the outbreak has caused strains on much-needed supplies.
The WHO estimated that 89 million medical masks, 76 million gloves and 1.6 million goggles would be needed each month for health care workers to respond to the outbreak. Without protecting people on the front line, it will be impossible to stop COVID-19, according to Ghebreyesus.
"WHO has shipped nearly half a million sets of personal protective equipment to 27 countries but supplies are rapidly depleting," Ghebreyesus said. "Supplies can take months to deliver, market manipulation is widespread and stocks are often sold to the highest bidder."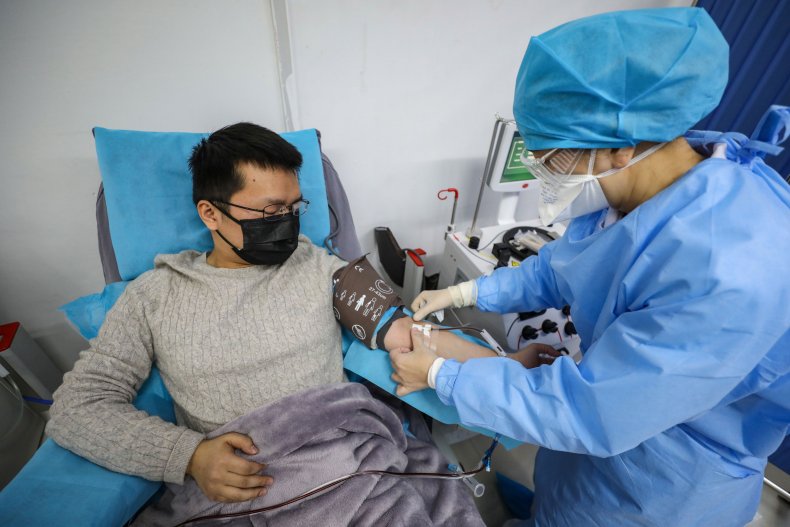 Consumers in America and abroad have searched stores for masks only to find them sold out. This in-store shortage forces them to the online marketplace, where prices have skyrocketed on websites such as Amazon and eBay. Officials from WHO and the Centers for Disease Control and Prevention (CDC) issued repeated advisories telling healthy people masks were an unnecessary precaution and the hysteria to stock up on supplies earned people a reprimand from America's doctor.
"Seriously people-STOP BUYING MASKS! " Surgeon General Dr. Jerome Adams posted on Twitter on Saturday. "They are NOT effective in preventing [the] general public from catching #Coronavirus, but if healthcare providers can't get them to care for sick patients, it puts them and our communities at risk!"
For face masks to be effective, Dr. Frank Esper, a pediatric infectious disease specialist at Cleveland Clinic, told Newsweek they must fit correctly. They also must be changed frequently, which is unrealistic for the average person out in public.
Plus, it's possible the virus could transfer from the mask onto a person's hands when they take it off. Then, when the person touches their mouth, they could become infected, thereby defeating the purpose of the mask.
In America, where there have been 60 confirmed and presumptive cases, according to the CDC, Health and Human Services officials predicted health care workers would need 300 million masks to respond to an outbreak. America currently has 40 million, according to Vice President Mike Pence, who said the government is partnering with companies to boost production.
Globally, the WHO estimated that the supply of personal protective equipment needs to be increased by 40 percent. Ghebreyesus called on companies and countries to do their part to increase production and fill gaps in supplies.
"This cannot be solved by WHO alone or one industry alone, it requires all of us working together to ensure all countries can protect all the people who protect the rest of us," Ghebreyesus said.