As Coronavirus Surges in Texas, Democrats Look to Win State for First Time in Over 40 Years
Democratic presidential candidate Joe Biden currently leads Donald Trump in Texas, a state that is seeing a continuing surge in coronavirus cases, according to a new poll.
According to the survey, which was conducted by The Dallas Morning News/the University of Texas at Tyler, 46 percent of registered voters in the state said they'd vote for Biden, compared with 44 percent that sided with Trump.
Among those who identified as likely voters, Biden held a slightly larger lead, as 48 percent chose him while 45 percent supported Trump.
The poll surveyed 1,012 registered voters, with 925 characterizing themselves as likely voters, from October 13 to 20. For all respondents, the margin of error was plus or minus 3.08 percentage points, and for likely voters it was 3.22 points.
Democrats are looking to win the state for the first time in over 40 years. Jimmy Carter was the last Democrat to take Texas, defeating President Gerald Ford in 1976.
The poll's findings come as cases of the coronavirus are rising rapidly across the state. According to the Texas Department of Health, there were 3,793 new cases as of Sunday, bringing the state's total to over 862,000. The department's data shows at least 17,504 deaths, with 48 newly reported fatalities as of Sunday.
Over the weekend, Governor Greg Abbott requested the use of a medical center at El Paso's Fort Bliss for non-COVID-19 patients, as cases of the novel virus surge in the area.
"The medical personnel and supplies we are deploying to El Paso build upon the resources the state previously sent to the community and will provide much needed support to area hospitals and first responders," Abbott said in a statement last week. "The state of Texas will continue to work with local officials to protect public health and help the El Paso community mitigate the spread of COVID-19."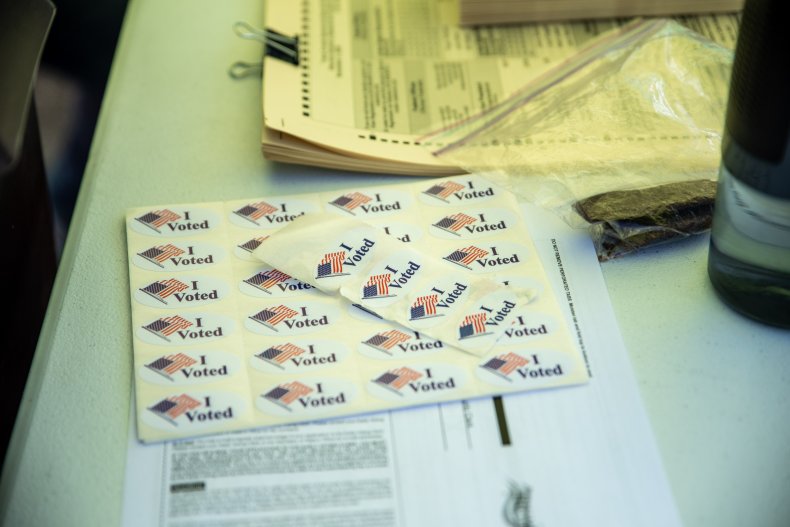 In a statement released Sunday, Abbott noted that the federal Department of Health and Human Services had "activated additional resources to help combat COVID-19 in the El Paso region."
"Texas is grateful to the U.S. Department of Health and Human Services for providing these crucial resources and for working alongside state and local officials to combat the spread of COVID-19 in El Paso," Abbott's statement said.
According to El Paso's health department, there are currently over 40,000 virus cases and at least 576 deaths in the city. Data from the health department also shows at least 853 COVID-19 patients have been hospitalized, with 180 patients in intensive care and 99 on ventilators.
The rise in cases in El Paso prompted County Judge Ricardo Samaniego to issue on Sunday a daily curfew from 10 p.m. to 5 a.m. for the next two weeks.