This is How Long Coronavirus Can Survive on Plastic, Cardboard and in the Air
The virus that causes COVID-19 can hang around on plastic packaging and plastic medical equipment for up to three days after contamination, a pre-print paper from researchers at the National Institute of Health suggests.
The team behind the paper looked at how long the virus that causes the new coronavirus (SARS-CoV-2) can survive on different substances from cardboard to copper, comparing its lifespan to the virus that causes SARS (SARS-CoV-1).
The results show that the COVID-19 virus appears to survive longest on plastic (polypropylene) and stainless steel, where it can survive for two to three days after the initial contamination. It did the least well on copper, lasting up to four hours, and can survive on cardboard for a day—up to 24 hours—post-contamination.
The rate of decay, measured in half-life, was similar for both viruses across most of the materials tested. The one exception was cardboard, where SARS-CoV-2 showed a "considerably" longer half-life than SARS-CoV-1, the study's authors say. This would suggest it can survive for longer—and in stronger concentrations—on items like cardboard delivery boxes than the virus that causes SARS.
As well as looking at the virus' viability on certain substances, the team looked at how long the virus can remain active in the air. Tests suggest it can remain airborne for up to three hours after aerosolization, explaining how mass gatherings can lead to multiple infections. Take for example, the dozens of people in Boston who are believed to have been infected at a Biogens conference.
Traces of the virus have been found in patients' upper and lower respiratory tracts, suggesting SARS-CoV-2 is transmitted by particles in the air. This means it is spread via people's coughs and sneezes in droplets that can remain present in the air and on surfaces, though this is not known whether it is possible to catch the virus from a surface.
"We don't know if you can pick up COVID-19 from contaminated surfaces or inanimate objects at this point. That's the bottom line," Marilyn Roberts, a microbiologist at the University of Washington School of Public Health told MIT Technology Review.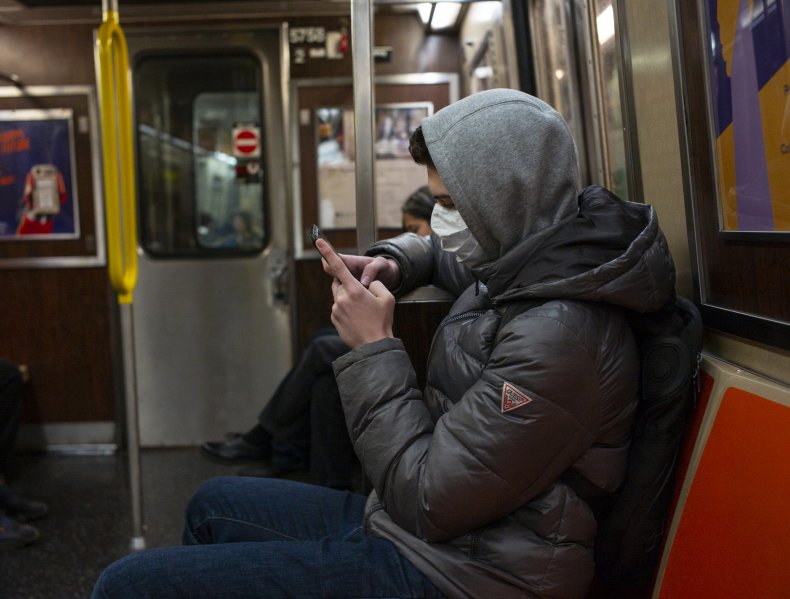 The paper is a pre-print, meaning it is yet to complete the processes and checking required before it can be published in a scientific journal. An updated version was published on March 13. However, the researchers hope it could explain how the virus has so quickly expanded outside of the epicenter in Wuhan, China.
The virus has been difficult to contain and has caused a higher number of deaths than the SARS outbreak of 2003. The study's authors say there may be multiple reasons for this, including the rate that asymptomatic carriers can shed the virus before symptoms develop. "This reduces the efficacy of quarantine and contact tracing as control measures relative to SARS-CoV-1," they write.
According to the World Health Organization, it is not known how long the new coronavirus survives on surfaces but it seems to behave in a similar way to previous coronaviruses that studies show can persist for several hours and days. The exact amount of time a virus can last depends on conditions like temperature and humidity.
The WHO states: "If you think a surface may be infected, clean it with simple disinfectant to kill the virus and protect yourself and others. Clean your hands with an alcohol-based hand rub or wash them with soap and water. Avoid touching your eyes, mouth, or nose."
World Health Organization advice for avoiding spread of coronavirus disease (COVID-19)
Hygiene advice
Clean hands frequently with soap and water, or alcohol-based hand rub.
Wash hands after coughing or sneezing; when caring for the sick; before; during and after food preparation; before eating; after using the toilet; when hands are visibly dirty; and after handling animals or waste.
Maintain at least 1 meter (3 feet) distance from anyone who is coughing or sneezing.
Avoid touching your hands, nose and mouth. Do not spit in public.
Cover your mouth and nose with a tissue or bent elbow when coughing or sneezing. Discard the tissue immediately and clean your hands.
Medical advice
If you feel unwell (fever, cough, difficulty breathing) seek medical care early and call local health authorities in advance.
Stay up to date on COVID-19 developments issued by health authorities and follow their guidance.
Mask usage
Healthy individuals only need to wear a mask if taking care of a sick person.
Wear a mask if you are coughing or sneezing.
Masks are effective when used in combination with frequent hand cleaning.
Do not touch the mask while wearing it. Clean hands if you touch the mask.
Learn how to properly put on, remove and dispose of masks. Clean hands after disposing of mask.
Do not reuse single-use masks.