As cases of the new coronavirus increase, so does concern. Even accurate information has caused confusion about the situation in the United States.
On Wednesday, the World Health Organization reported there were 81,000 cases of COVID-19 in 33 countries, including 59 in the U.S. The continual spread of the virus signaled to health officials that the virus could become a pandemic, prompting the Centers for Disease Control and Prevention (CDC) to share recommendations in the event the outbreak reaches that level.
"It's not so much a question of if [community spread] will happen anymore but rather more a question of exactly when this will happen and how many people in this country will have severe illness," Dr. Nancy Messonier, CDC's director of the Center for the National Center for Immunization and Respiratory Diseases, told reporters during a call on Tuesday. "I understand this whole situation may seem overwhelming and that disruption to everyday life may be severe."
WHO has yet to describe the situation as a pandemic, as it could cause people to panic, which, in any situation is more harmful than helpful.
With a spotlight on the virus, it's natural it would be at the forefront of the public's minds, so Newsweek compiled a list of common thoughts people may be having about the virus to set the record straight.
It's time I start panicking...
False.
Dr. Anthony Fauci, director of the National Institute of Allergy and Infectious Diseases (NIAID), told CNN on Wednesday that the situation is "under control" in the U.S. He explained Messonier wasn't advocating for the immediate closing of schools and for people to work from home but was sharing the measures that could be taken if the virus spreads in American communities.
Experts advised people to prepare for a potential pandemic, but at this time there's no need to stockpile supplies.
But, cases in America are increasing...
True.
The first case of the novel coronavirus in the United States was discovered on January 21 when a Washington man, who recently traveled to China, tested positive. Since then, there have been a total of 59 cases in the U.S., including 42 people who were evacuated from the Diamond Princess cruise ship and three people who were evacuated from Wuhan by the U.S. government.
Since there are more cases in the U.S., I'm more likely to contract the virus...
False.
The vast majority of cases in the U.S. involve people who were either recently in China or quarantined on a ship that officials said acted as an incubator for the virus, enabling it to spread rapidly. In the U.S., there have only been two cases of human to human transmission and both people contracted the virus from their spouse, each who recently visited China.
Although community spread is likely to occur, according to Messonnier, the risk to the general public in America remains low, the same level it's been since the outbreak began.
My pet is putting me at a greater risk of getting COVID-19...
False.
WHO reported there was no evidence that pets, including cats and dogs, have been infected or could spread the virus that causes COVID-19.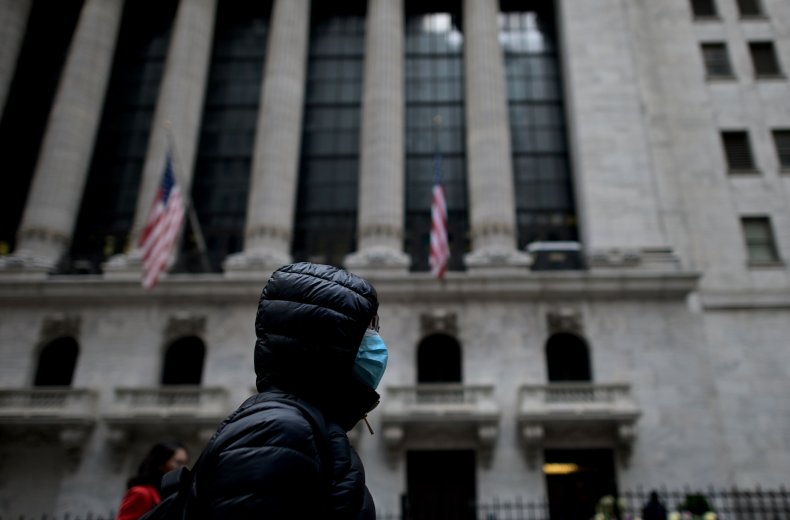 I should stop eating meat...
False.
According to WHO, there's no need at this time to stop eating meat, just ensure that food is properly cooked and hands are clean before and after handling raw meat.
Meat may be fine, but I should at least avoid local Chinese restaurants...
False.
There's no evidence that dining at a Chinese restaurant in America increases a person's risk of being exposed to COVID-19 and WHO officials have advised against actions that stigmatize people.
Well, I want to be smart about this so I'm going to cancel my travel plans...
It depends.
China is the only place the State Department is telling Americans to not travel to specifically because of the novel coronavirus outbreak. Officials also urged Americans to reconsider travel to Mongolia, as well, and the CDC recommended that people avoid cruise ship travel in Asia.
A Level 2 advisory was issued for Italy, South Korea, Japan, Hong Kong and Macau, according to the State Department's website. This is the second-lowest level of alert and indicates that travelers should exercise "increased caution" because of heightened safety and security risks.
Fine, I'll carry on as usual but I should wear a face mask...
It depends.
Only people with symptoms of COVID-19, such as a cough and fever, and those caring for someone with symptoms should wear a mask, according to the World Health Organization.
But, the mask will protect me from getting COVID-19...
It depends.
Could wearing a mask help protect you from developing COVID-19? It's definitely possible, but that doesn't mean you should start stockpiling. When it comes to wearing face masks, experts say the goal is to keep infected people from spreading the virus, not to prevent healthy people from catching it. People are better off practicing proper hand and respiratory hygiene.
Does any of this even matter? We'll have a vaccine in two months...
False.
In about two months, Phase 1 trials for a COVID-19 vaccine are expected to begin, according to Fauci. However, the second phase of trials will have to take place after that and Fauci said it could be a year or a year and a half before a vaccine is publicly available.
Well, that doesn't make me feel any better, I should still be worried...
It depends.
Concern, like so many other aspects of life, can be positive or negative.
At present, the likelihood you'll contract COVID-19 is very low and the vast majority of people experience mild symptoms that could be mistaken for a cold or the flu. And, outside of China, there's only a 0.7 percent fatality rate, according to WHO.
If your concern about COVID-19 leads you to remain informed about the situation (always relying on reliable sources such as the CDC and WHO), and heed local, state and federal advice, then sure, being concerned can be productive. However, if your concerns about COVID-19 cause you to stockpile supplies, be fearful of leaving the house or panic every time a person coughs, you're better off not worrying.