Coronavirus cases in the United States rose to at least 64 by early Saturday morning and the number of affected countries climbed to almost 60 as Mexico, New Zealand, Nigeria and the Netherlands reported their first signs of an impending outbreak.
According to the World Health Organization, there are 83,652 cases of the virus on six continents and 2,858 deaths globally. The majority of infected, as well as those who have died from COVID-19, the illness' official name, have been in China -- 78,961 people have contracted the illness in the country, while 2,791 have died from it.
However, U.S. health officials on Friday warned of possible "community spread" in Washington, California and Oregon after four people tested positive for the disease. In all cases, none of the patients had traveled outside of the country recently and had not to their knowledge come into contact with someone who had.
The Centers for Disease Control uses the term community spread to describe when someone is infected but the source remains unknown. Washington State health officials announced that individuals in King and Snohomish County were "presumptive positives" for the coronavirus, including a woman in her 50s and a high school student who had no travel history but who tested positive at the Seattle Children's North Clinic earlier this week.
"There was no travel history associated with this case. Our team is still in the midst of the contact investigation, so we do not yet know the possible source of infection," Snohomish Health District Health Officer Dr. Chris Spitters told NBC News.
The Everett Public Schools district in Washington and an Oregon elementary school issued statements confirming they'd been closed for "deep disinfecting" procedures. Both are located in towns where the infected individuals live or work.
United Nations Secretary-General Antonio Guterres issued a statement Friday urging world governments to do "everything possible to contain the disease. We know containment is possible, but the window of opportunity is narrowing," he told Associated Press reporters in New York.
A Friday report published in the New England Journal of Medicine revealed that Chinese health officials put the death rate for the COVID-19 illness at 1.4 percent, based upon studies involving 1,099 patients at more than 500 hospitals throughout the coronavirus' origin country. U.S. health officials writing in the same journal said the death rate "may be considerably less than 1 percent."
CDC officials looked to contain fears over the spread of the COVID-19 illness and urged people to take simple precautions to avoid contracting it by washing hands with soap and water and covering coughs and sneezes. A Friday statement from the CDC said they are fully prepared to contain the spread of coronavirus in the U.S.
"Unprecedented, aggressive efforts have been taken to contain the spread and mitigate the impact of this virus. CDC and federal partners have been preparing for the detection of additional instances of person-to-person spread of COVID-19 for weeks," they wrote.
Italy had 888 reported cases as of Friday evening, making it the most of any country outside of Asia, health officials told the AP. South Korea, another area with a significant outbreak, reported 594 new cases.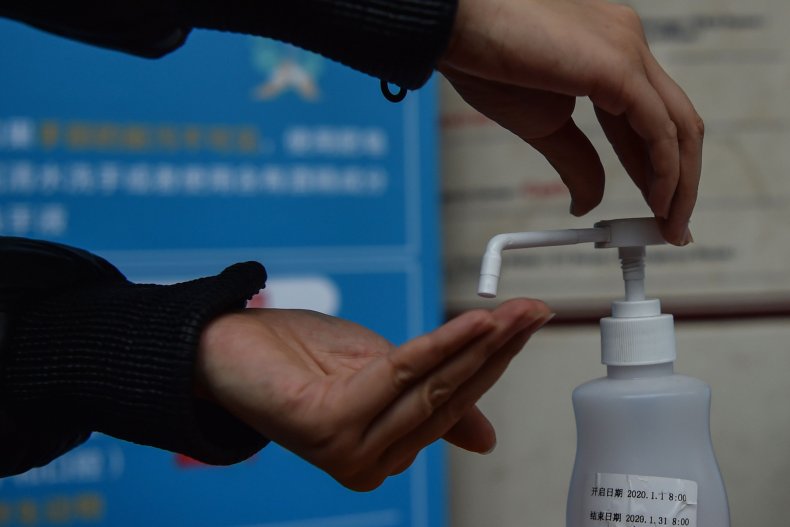 Uncommon Knowledge
Newsweek is committed to challenging conventional wisdom and finding connections in the search for common ground.
Newsweek is committed to challenging conventional wisdom and finding connections in the search for common ground.
About the writer
Benjamin Fearnow is a reporter based out of Newsweek's New York City offices. He was previously at CBS and Mediaite after working as a news curator at Facebook. Fearnow has pieces published in The Atlantic as well as stories published about him in Wired and The New York Times. He attended the Columbia University School of Journalism after graduating from Indiana University-Bloomington. Email: b.fearnow @ newsweek [dot] com.