547 Additional Coronavirus Cases Confirmed, the Smallest Increase in 25 Days
The number of COVID-19 cases increased by 547 overnight, the lowest daily rise in cases of the potentially fatal virus in 25 days.
WHO Director-General Dr. Tedros Adhanom Ghebreyesus acknowledged a slight slowing in the number of diagnoses in an update call Thursday, but urged caution.
"We're encouraged by this trend but it's no time for complacency," said Ghebreyesus
Apart from a massive spike in cases on Monday, when WHO changed the way it calculated cases by adding the number of clinically diagnosed cases to laboratory-confirmed cases, an average of 1,976 additional cases per day have been recorded since January 28.
Chinese authorities identified the pneumonia-causing virus for the first time in December after a number of people in Wuhan, a bustling Chinese city, exhibited similar symptoms. Since officials reported the first 44 cases to the World Health Organization, 75,751 people have become infected with the virus worldwide and 2,128 people have died.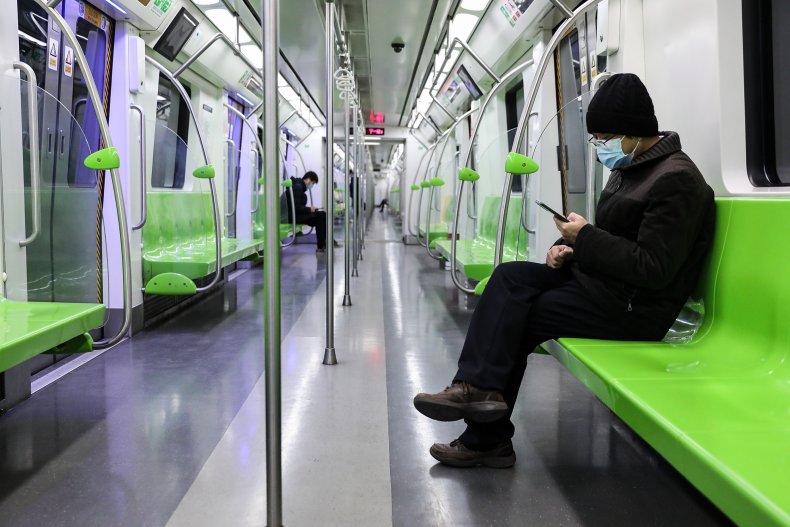 The vast majority of cases have been confined to China, where the virus originated, a fact that WHO attributed to Chinese authorities implementing the proper preventative measures. Of the 547 new cases, 395 were identified in China. Twenty-five other countries also reported cases, including the most recent report from Iran.
Iranian health officials reported the country's first cases of the virus on Wednesday. Of the five cases in Iran, Ghebreyesus confirmed two people died during Thursday's press conference.
The first six deaths were reported in a WHO report on January 21 and in the four weeks since, the virus has claimed a total of 2,128 lives, including 2,121 people in China. Along with the two deaths in Iran, Japan, the Philippines and France each reported one death, as well. Ghebreyesus didn't share where the two other international deaths were identified.
COVID-19's genome sequence resembles severe acute respiratory syndrome, or SARS, according to WHO. But, since this is a new virus, key questions about its makeup—transmission abilities and fatality rates—remained unanswered for weeks. An international group of experts is studying the virus.
On Wednesday, WHO reported preliminary estimates that put the median incubation period at five to six days and the fatality ratio within China at 2.3 percent. Outside of China, the rate was lower, but WHO reported it was too early to draw conclusions as to whether there were any real differences.
Although the spread of the virus appears to be waning, according to WHO, the agency is still appealing to countries for funding. WHO's Strategic Preparedness and Response Plan that would establish international support, scale-up country readiness and response operations and accelerate research requires $675 million. To date, WHO received a collective $1.2 million from Ireland, Slovakia and the global health organization, Vital Strategies/Resolve to Save Lives. An additional $26 million was pledged by the Bill and Melinda Gates Foundation, Canada, the Czech Republic, Japan, Norway and the United Kingdom, leaving a $34.3 million funding gap.
On February 7, Secretary of State Mike Pompeo announced the U.S. was prepared to spend up to $100 million in existing funds to help China and other impacted countries. Pompeo said it showed strong American leadership in response to the outbreak and that the money would be given "directly and through multilateral organizations." Newsweek reached out to the State Department for clarification if WHO was one of these organizations but did not receive a response in time for publication.
Ghebreyesus said that moving forward, the whole world, including countries, the private sector and religious organizations, should stand in "solidarity."
"Let's not squander the opportunity we have," the director-general said. "The window of opportunity we have now may close. So, we need to use the window of opportunity we have now by hammering the outbreak in any country."