China Has Fewer Confirmed Cases of Coronavirus Than Rest of World for First Time Since Outbreak Began
As a new coronavirus' hold on China weakens, the threat moves to the rest of the globe and on Monday, confirmed cases in China were fewer than those outside its borders for the first time since the outbreak began.
For more than two months, China, where the outbreak began, had more cases than every other country combined. During the weeks when there were large gaps between cases in China and those around the world, officials claimed it showed quarantine measures may have limited the virus from spreading and that the outbreak didn't warrant the term "pandemic."
Cases have since been identified on every inhabitable continent, with significant outbreaks in Italy and Iran, and the World Health Organization (WHO) identified it as a pandemic on March 11.
On Monday, China had 81,077 confirmed cases and 3,218 deaths, according to the WHO. Outside of China, there were 86,438 cases and 3,388 deaths spread across 150 countries and territories.
"You cannot fight a fire blindfolded," WHO Director-General Dr. Tedros Adhanom Ghebreyesus said on Monday. "And we cannot stop this pandemic if we don't know who is infected."
For that reason, Ghebreyesus said the simple message to every country was to test every suspected case. If that person tests positive and is showing symptoms, isolate them, trace their contacts and test those people as well.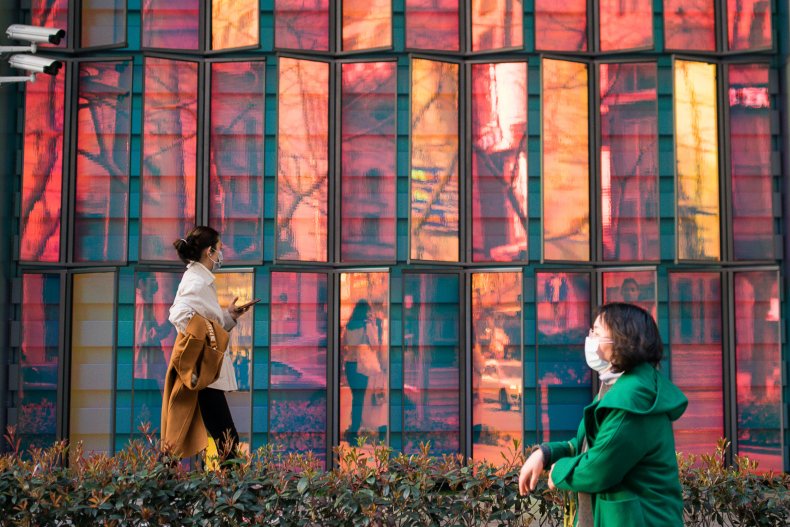 As of Monday, WHO had shipped 1.5 million tests to 120 countries and the COVID-19 Solidarity Response Fund will, in part, help finance more tests. Since its launch on Friday, 110,000 people contributed almost $19 million, according to Ghebreyesus.
China locked down the city of Wuhan, the epicenter of the outbreak at the time, in January, and later expanded it to other areas of the Hubei Province, in an attempt to confine the spread. Countries, including the United States, restricted travel from China and implemented quarantine measures for those who were returning from infected areas.
Now, the epicenter has moved to Europe, where countries such as Italy and Spain, have enacted similar quarantine measures as China had months earlier. Both countries are on lockdown, meaning movements within cities and across the nation were restricted except in limited circumstances, and people were told to stay inside their homes whenever possible. Italy has had nearly 25,000 cases and Spain has seen almost 8,000.
Multiple countries, including some in the European Union, have closed their borders to people coming from Italy with the hopes of limiting the number of imported cases.
In the United States, where there have been over 3,487 cases as of Tuesday morning, according to the Centers for Disease Control, the largest outbreaks have been seen in Washington, California and New York. Since the virus can spread rapidly when large groups of people are in one place, large gatherings have been prohibited and officials in multiple states limited restaurants and bars to take-out or delivery service only. Depending on how the situation unfolds, President Donald Trump said restrictions on movement and even a curfew could be implemented in infected areas.
Ghebreyesus called the coronavirus outbreak the "defining global health crisis of our time and urged people to unite in the fight against the virus, as has been his message since the outset.
"The days, weeks and months ahead will be a test of our resolve, a test of our trust in science, and a test of solidarity," Ghebreysus said.