Almost Half the States in the U.S. Now Have More Than 1,000 Coronavirus Cases
Cases of the new coronavirus are spreading throughout America, and as of Monday morning, nearly half of the states reported at least 1,000.
More than 141,000 people have tested positive for the virus in the United States, according to state health department websites. New York, New Jersey and Michigan have experienced some of the largest outbreaks, but officials are advising all states to prepare for a spike in cases.
On Sunday, Dr. Anthony Fauci, the director of the National Institute for Allergy and Infectious Diseases, acknowledged that a number of areas had a "trickling" of cases. However, that's "exactly the way the virus works," he noted, so officials and individuals can't be complacent.
"So we shouldn't take any solace when we see low levels in different states, different cities, different areas, because they're very vulnerable to an explosion," Fauci said.
Twenty-two states reported at least 1,000 cases, according to the most recent information posted on state health department websites. The spectrum of cases ranged from 1,020 in Virginia to more than 66,000 in New York, where the largest outbreak is occurring.
Nine states had more than 4,000 cases, and Louisiana appeared to be heading in that direction, with 3,540. Three states—Colorado, Georgia and Texas—had between 2,000 and 3,000, and nine states had between 1,000 and 2,000.
To reduce the spread of the virus, President Donald Trump implemented a 15-day plan for social distancing on March 16. Ahead of its expiration on Tuesday, Trump announced that the guidelines would be extended to April 30. By June 1, Trump said, the country is expected to be "well on our way to recovery."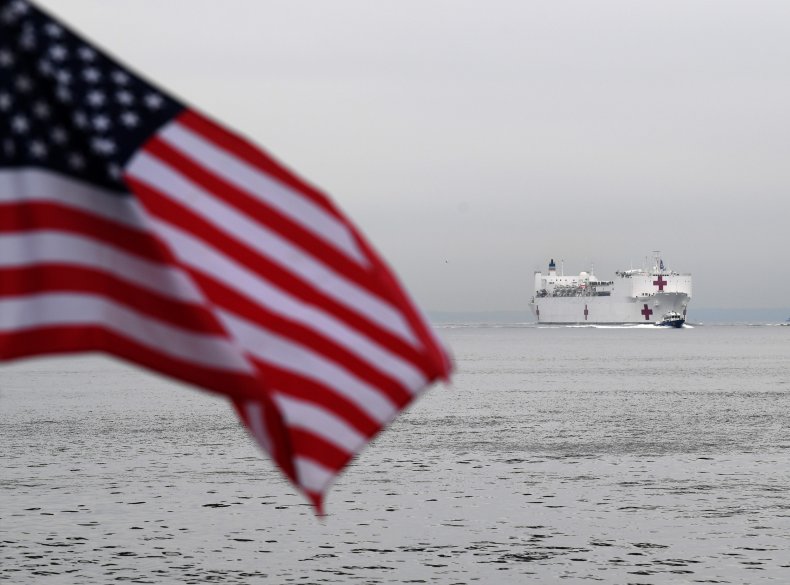 Based on modeling, Fauci estimated that 100,000 people could die from COVID-19, the disease the virus causes, if mitigation isn't done properly. Some have criticized Trump's response strategy, but Fauci said he believes the mitigation efforts are having an effect, although he added it was tough to quantitate.
Extending the guidelines outlined in the 15-day plan, such as staying inside if you're sick or in a vulnerable population, was a "wise and prudent decision," according to Fauci. Without mitigation measures, Dr. Deborah Birx, a member of the Trump administration's Coronavirus Task Force said, between 1.6 million and 2.2 million people could have died.
It's possible the peak period of the outbreak could be around Easter, the date Trump originally cited when talking about reopening the country. In announcing the extension of the guidelines, the president called the deadline "aspirational."
He said the administration didn't want to loosen up movement restrictions too early and then have a spike in cases, a concern health experts also have. Trump didn't rule out the possibility that the guidelines could be extended beyond April 30, but he said during Sunday's briefing that officials hope not that won't happen.
To get Americans back to work and prevent case numbers and deaths from skyrocketing, Trump said, the country has to do a "really great job for another couple of weeks." He applauded Americans for rising to the challenge by staying home and practicing social distancing, despite the inconvenience it causes.
"I want the American people to know that your selfless, inspiring and valiant efforts are saving countless lives. You're making the difference," Trump said. "Nothing would be worse than declaring victory before the victory is won. That would be the greatest loss of all."