Coronavirus Update, Map As U.S. Has Second Largest Number of Cases Outside China, India Lockdown Affects 750 Million People
The coronavirus outbreak has spread to at least 167 countries, with more than 341,000 confirmed cases globally. Nearly 100,000 people have recovered from infection, while the death toll has climbed past 14,700, according to the latest figures from Johns Hopkins University.
More cases of the virus, which was first reported in China's Wuhan city of the Hubei province, have now been reported outside China than within. The country has more than 81,400 cases, while nearly 260,000 have been reported outside China.
Nearly 100,000 have recovered from infection
More than 98,800 globally have recovered from the virus, over 70,000 of which have been in China. Around 59,000 people in Hubei have recovered while thousands more have recovered in other parts of the country.
China claims the outbreak has largely been contained, with only one new domestic case reported on Sunday, its first in four days, Reuters reports.
China's strict mitigation measures from the early stages of the outbreak, including a large scale lockdown in Wuhan, which is home to nearly 11 million, seem to have paid off. However, the country is seeing a rise in imported cases.
More than 3,100 people of the nearly 8,900 infected people in South Korea have also recovered, while Italy also reports more recoveries than deaths. Despite having more than 59,000 cases, the largest number outside China, more than 7,000 have recovered from the virus. More than 5,000 have died in Italy.
The graphic below, provided by Statista, illustrates the recovery curve compared to the infection curve of the virus.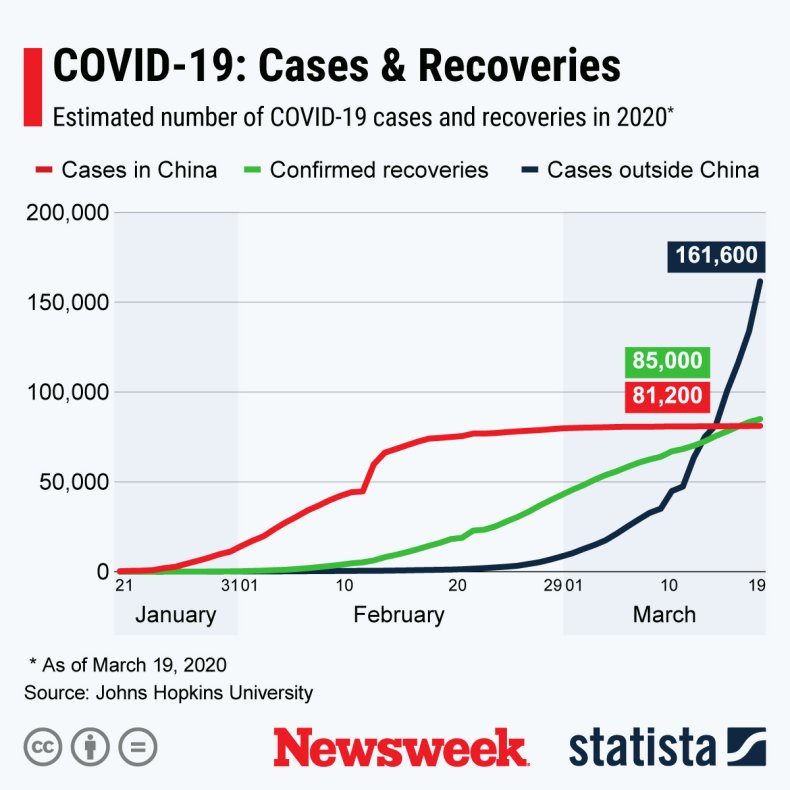 U.S. has second largest number of cases outside China
Cases of the virus in the U.S. have now surpassed 35,200, while the death toll has reached nearly 400. Nearly half of the total cases are in New York, which has reported at least 15,000 cases, New York Governor Andrew Cuomo confirmed on Sunday.
New York surpasses Washington state for highest number of deaths, with its current death count at 114, according to Cuomo. Disaster declarations have been made for New York and Washington state, while one for California is expected to be approved by President Donald Trump later today.
The National Guard has been deployed in New York, California and Washington state to assist with mitigation measures, while the Federal Emergency Management Agency (FEMA) has been instructed by Trump to provide 1,000 to 2,000 hospital beds across various medical stations in each of the three states.
"I directed FEMA to supply the following: Four large medical stations with 1,000 beds for New York, eight large federal medical stations with 2,000 beds for California. and three large federal medical stations and four small federal medical stations with 1,000 beds for the state of Washington," Trump announced at the White House press briefing on Sunday.
More than 195,000 Americans have been tested for the virus, Vice President Mike Pence confirmed at the briefing.
"We want people that have been checked into a hospital, that are being treated for what they expect to be coronavirus, to receive those tests more quickly," Pence said.
India on lockdown
Nearly 750 million people living in 75 districts across India, including the capital, New Delhi, as well as Mumbai, Bangalore, Chennai, Hyderabad, and Kolkata, have been placed under new travel, work and movement restrictions to help reduce the spread of the virus, the country's Ministry of Health and Family Welfare announced in a statement.
The government's cabinet secretary, Rajiv Gauba, stated: "All efforts should be made to prevent unnecessary travel" and that includes the suspension of all train services and the "closure of all activities except essential services such as hospitals, telecoms, medicine shops and provision stores."
Indian Railways, which carries more than 25 million passengers a day, has cut all train services, Reuters reports. There are around 425 confirmed cases and seven deaths in India, which has a population of more than 1.3 billion people, according to Reuters.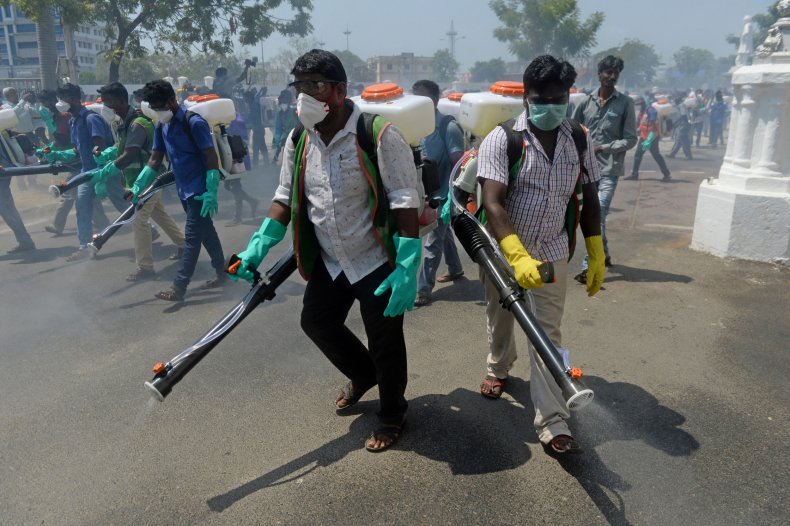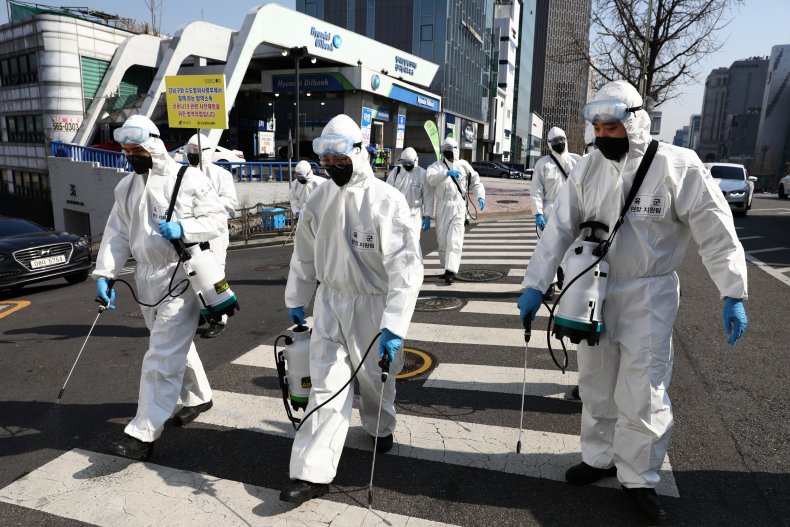 More travel restrictions
More countries have been imposing stricter rules both on its residents and foreign travelers to help curb the spread of the virus. Spain, which has been in lockdown for about a week after a state of emergency was declared on March 14, may be extending the lockdown through April 11, Spanish Prime Minister Pedro Sánchez told regional leaders on Sunday, Spain's El Pais reports.
Spain has also announced that foreigners are banned from entry at most airports as well as sea ports for 30 days, the country's Ministry of the Interior confirmed in a statement on Sunday. Foreigners living in Spain as well as diplomats, Spanish nationals, air crew, cargo and health workers are allowed to travel as normal, the ministry confirmed.
Several international airlines have announced flight suspensions amid the ongoing outbreak. The United Arab Emirates (UAE), whose major carriers include Emirates and Etihad Airways, have said it will be suspending all inbound and outbound passenger flights and airport transits for two weeks, the UAE's National Emergency Crisis and Disasters Management Authority (NCEMA) and General Civil Aviation Authority (GCAA) confirmed in a statement on Monday.
Singapore Airlines also announced plans to ground most of its flights, cutting its international capacity by 96 percent through April, Reuters reports.
Cathay Pacific Airways in Hong Kong has also cut its passenger capacity by 96 percent in April and May in a bid to prevent further transmission of the virus, Reuters reports.
The country also announced on Sunday a ban on short-term visitors from transiting or entering the country, while all citizens and permanent residents returning to the country will undergo a 14-day quarantine, Singapore's ministry of health confirmed in a statement.
"There has been a further sharp increase in cases globally and widening spread. To date, there are more than 260,000 COVID-19 cases across 185 countries, and around 11,200 deaths. In Singapore, almost 80 percent of our new COVID-19 cases over the past [1] three days were imported, most of them Singapore residents and Long Term Pass holders returning home from abroad. These imported cases had travel histories to 22 different countries."

Data on COVID-19 cases is from Johns Hopkins University unless otherwise stated.
The graphic below, provided by Statista, illustrates the spread of the COVID-19 virus across the world.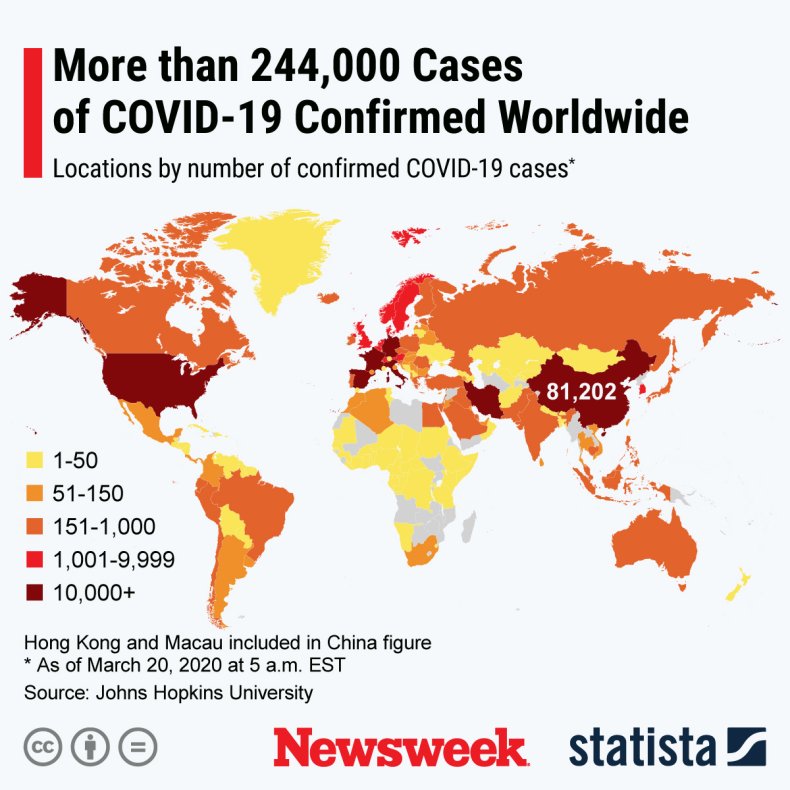 World Health Organization advice for avoiding spread of coronavirus disease (COVID-19)
Hygiene advice
Clean hands frequently with soap and water, or alcohol-based hand rub.
Wash hands after coughing or sneezing; when caring for the sick; before; during and after food preparation; before eating; after using the toilet; when hands are visibly dirty; and after handling animals or waste.
Maintain at least 1 meter (3 feet) distance from anyone who is coughing or sneezing.Avoid touching your hands, nose and mouth. Do not spit in public.
Cover your mouth and nose with a tissue or bent elbow when coughing or sneezing. Discard the tissue immediately and clean your hands.
Medical advice
If you feel unwell (fever, cough, difficulty breathing) seek medical care early and call local health authorities in advance.
Stay up to date on COVID-19 developments issued by health authorities and follow their guidance.
Mask usage
Healthy individuals only need to wear a mask if taking care of a sick person.
Wear a mask if you are coughing or sneezing. Masks are effective when used in combination with frequent hand cleaning.
Do not touch the mask while wearing it. Clean hands if you touch the mask.
Learn how to properly put on, remove and dispose of masks. Clean hands after disposing of the mask.
Do not reuse single-use masks.