Cases of a new coronavirus in New York surpassed those in China, a country that was once the epicenter of the outbreak.
The United States is now the focal point of the global coronavirus outbreak and at its center is the Empire State. New York reported 83,712 cases on Wednesday, the same day that China's health ministry reported 82,631 cases.
"The answer is nobody knows for sure," New York Governor Andrew Cuomo said Wednesday with regard to when the outbreak would end. "I understand the need for closure, the need for control ... [but] nobody can tell you."
Cuomo also announced on Wednesday that 1,941 people in his state have died from the virus. That's about 58 percent of the 3,323 total deaths in China, according to the Asian country's health ministry.
Back in 2002-2003, China was heavily criticized for covering up the severe acute respiratory syndrome, or SARS and many have suggested the country hasn't been entirely forthcoming this time around. But, since the outset, the World Health Organization (WHO) has stood behind China, praising their rapid response and rejecting claims that there's a problem with their transparency.
Not everyone is buying into WHO's claims about China, though. On Tuesday, Senator Rick Scott called on Congress to investigate WHO's role in helping China cover-up information about a new coronavirus.
"The mission of the WHO is to get public health information to the world so every country can make the best decisions to keep their citizens safe. When it comes to Coronavirus, the WHO failed," Scott said in a statement.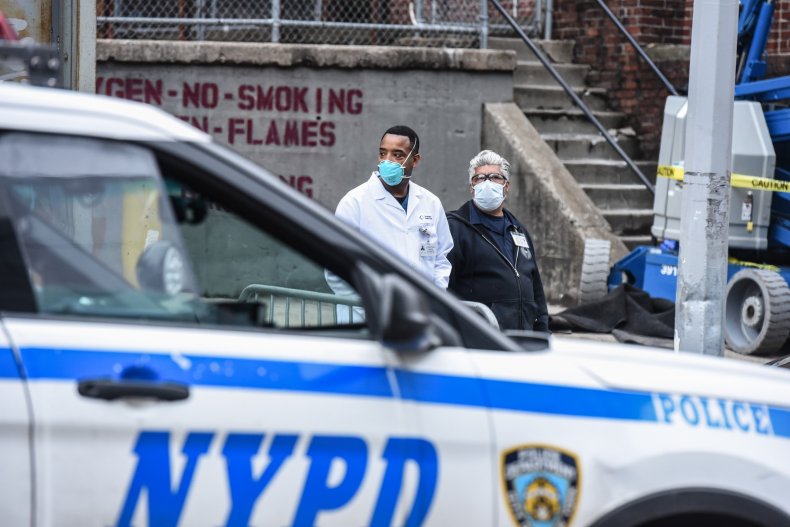 Given the massive rise in cases in other countries, people have questioned the validity of China's case counts and death toll. Scott claimed officials know China's lying about their numbers and the information they had. WHO's failure to investigate it further "cost lives," according to the senator.
Congress won't be back in session until at least April 20, at which point, Scott said legislators should take up the issue. However, Congress could be away from the Capital longer, as President Donald Trump's social distancing guidelines don't expire until April 30.
Social distancing has been a key mitigation effort in fighting the new coronavirus. Cuomo shuttered non-essential businesses and schools, limited restaurants and bars to take-out and delivery service and closed recreational areas in parks to reduce human interactions.
At this point, though, there's no realistic scenario that will keep the health care system in New York from being overwhelmed with cases. As a result, Cuomo's required hospitals to increase capacity by 50 percent and created additional health care facilities in existing buildings, as well as in Central Park.
Trump also send the USNS Comfort to New York on Monday. The ship has a 1,000-bed capacity and will care for patients who don't have the new coronavirus that causes COVD-19. In moving non-coronavirus patients to the ship, more beds will be open in New York hospitals to care for COVID-19 patients.
Along with beds, officials have expressed concerns about shortages in personal protective equipment to reduce infections among health care workers. On Sunday, a flight carrying 80 tons of critical supplies landed at John F. Kennedy Airport and at least 20 additional planes are expected to land at cities throughout the country over the next few weeks.
Based on models, Cuomo expects the apex of the outbreak for New York to be the end of April, at which point they'll need 110,000 beds for patients and 37,000 ventilators if social distancing has a minimal impact. If the impact of the measures is high, 75,000 beds and 25,000 ventilators will likely be needed.
"That is what we want because this all comes down to, at the apex, can your hospital system manage the volume of people coming into the hospital system?" Cuomo said. "That's all this is about at the final analysis."