Coronavirus Updates In Michigan, Florida and Louisiana: COVID-19 Cases, Death Toll and More
The novel coronavirus has continued to spread across the country, infecting people in every state across the U.S. While New York remains the virus's epicenter in the U.S., a number of other states like Michigan, Louisiana and Florida have also been severely impacted.
Following behind New York and New Jersey, Michigan has become the state with the third most coronavirus cases across the U.S. According to a tracker provided by Johns Hopkins University, there are at least 18,970 confirmed cases, as well as 845 deaths.
Detroit has seen the highest number of cases across the state. According to the state's Department of Health, there are at least 5,476 confirmed cases in Detroit and 222 reported deaths. The Michigan Department of Health also provides the percentage of cases and deaths based on age. According to this data, 20 percent of reported cases have come from residents aged 50 to 59 while 27 percent of deceased cases came from residents aged 70 to 79.
According to the Michigan Department of Health, the state has conducted over 43,000 coronavirus tests.
Louisiana, which ranks behind California as the state with the fifth-most reported coronavirus cases, has at least 16,284 confirmed cases, as well as 582 deaths according to the tracker. New Orleans has been the city hit hardest by the virus, with over 4,900 cases and at least 185 deaths.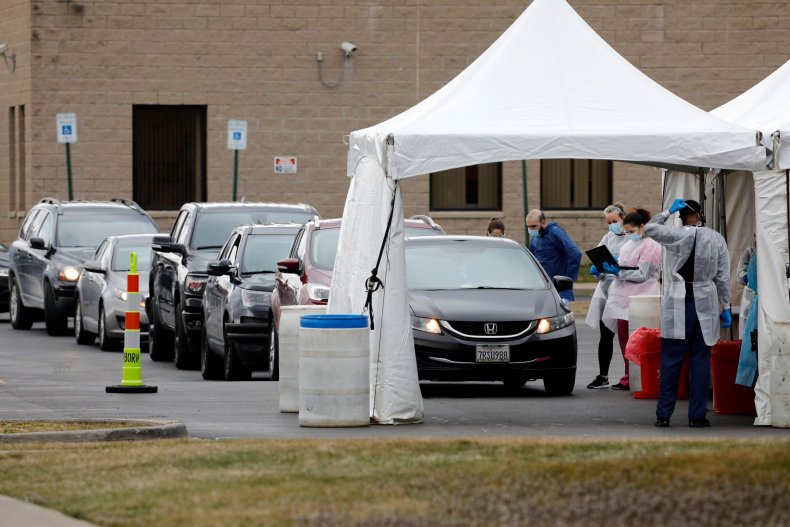 According to Louisiana's Department of Health, out of the 16,284 cases, 1,996 have been hospitalized and 519 of those have been placed on ventilators. Across the state there has been over 74,000 residents tested for coronavirus.
Remaining in the Southeastern U.S., Florida has also been critically impacted by coronavirus. According to the tracker, there are at least 14,747 confirmed cases and 296 deaths in Florida. In the state, Miami-Dade County has seen the highest number of cases, with over 5,100. Out of the 14,747 infected individuals in Florida, at least 1,893 of them have been hospitalized.
While the number of positive cases continues to rise in Florida, the state has seen a slight decrease in daily reported cases from Monday, April 6 to Tuesday, April 7. On Monday there were 1,200 reported cases but on Tuesday there were 897 reported positive cases.
The novel coronavirus, which causes the respiratory disease COVID-19, originated in Wuhan, China but has spread across the world, with the U.S. has become the virus's new epicenter. According to the tracker, there are over 399,900 confirmed cases in the U.S. and at least 12,911 deaths.
At least 22,500 have recovered from the virus in the U.S.