Refrigerated mobile morgues are returning to multiple states as hospitals struggle to cope with surging winter COVID infections. The fridges—used to preserve dead bodies when hospital morgues overflow—were a symbol of dread in the early days of the pandemic as infections spiraled out of control.
Even before the expected post-Christmas wave of infections, a county in Arizona has spent $65,000 on a mobile morgue because virus deaths have far exceeded the area's capacity. Similarly, at a hospital in Akron, Ohio, healthcare staff bought a trailer to more than triple its morgue space.
The news comes as states prepare for a major wave of infections in early 2022 following large household gatherings at Christmas and New Year and the emergence of the most infectious variant yet: Omicron. The White House is hoping that if enough people get a booster shot between now and New Year, an overwhelming number of cases, hospitalizations, and deaths will be avoided, but others have been critical of the Biden administration's refusal to contemplate stricter COVID measures.
Meanwhile, the U.S. is in the grips of a political and legal row over vaccine mandates. Indiana health officials warned Thursday that Republican attempts to limit workplace COVID vaccination requirements would hurt efforts to stem the illness as the state's hospitals are strained with record patient numbers and around 35 virus-related deaths each day.
A House committee hearing was held earlier this week as Republicans aimed to quickly advance the proposal, which includes actions that would allow Governor Eric Holcomb to end the statewide public health emergency order, to the beginning of January.
Dr. Gabriel Bosslet, an Indiana University Health critical care physician, told the committee that he has witnessed people "die needlessly" because they refused to get vaccinated, expressing his frustration at an intensive care unit where nearly all COVID patients are unvaccinated.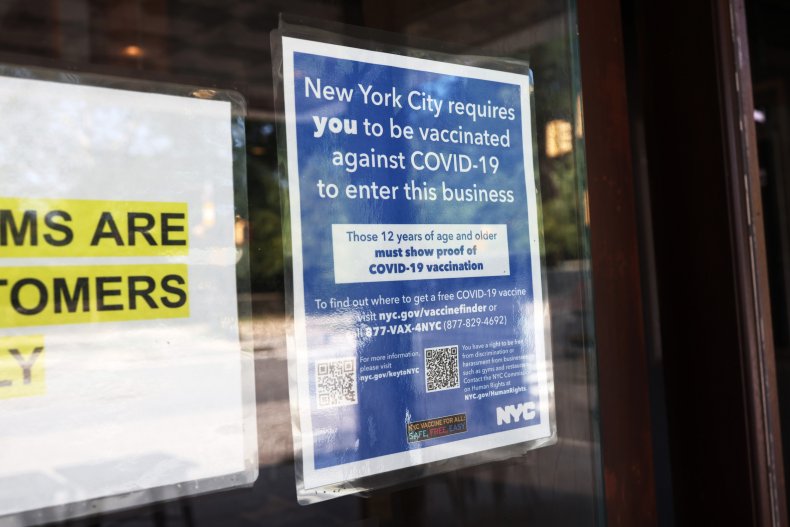 Early data suggests that the Omicron variant inflicts milder symptoms on people but is better at evading vaccines, making booster shots more crucial. But experts have urged caution regarding drawing conclusions too early due to the gap between infections and hospitalizations.
The infectiousness of the strain is of concern, with the number of new cases soaring in South Africa and parts of Europe, where stricter measures are being introduced by several countries. Health experts worry that the variant may present a "double threat" to some countries, including the U.S., where Delta is still proving a significant challenge.