Coronavirus in the U.S.: What We Know About Confirmed, Suspected Cases and Human-to-Human Transmission
As the Centers for Disease Control and Prevention (CDC) continues to test samples for the novel coronavirus, the agency confirmed the first case of human-to-human transmission in the United States.
"We understand that this may be concerning, but based on what we know now, we still believe the immediate risk to the American public is low," CDC Director Dr. Robert R. Redfield said in a statement.
Since being discovered in Wuhan, China, in December, the novel strain of coronavirus, temporarily named 2019-nCoV, has infected nearly 8,000 people and caused 170 deaths. Originally confined to China, cases have been identified in 19 countries according to the CDC, including the United States.
Before Thursday, the five cases of 2019-nCoV in the United States involved people who had traveled to Wuhan and recently returned to the U.S. Officials anticipated that there would be more cases and expected some of those would be caused by human-to-human transmission, although a lot remains unknown about how easily the virus can spread.
During a press conference on Thursday, Dr. Nancy Messonnier, director of the National Center for Immunization and Respiratory Diseases, announced the first case of human-to-human transmission within the United States.
"Despite the case that we are reporting the first instance of person-to-person transmission in the United States, it is important to note that these two individuals were in close contact," Messonnier said, according to CNBC.
Human-to-Human Transmission
The first case of human-to-human transmission involved a man in his 60s whose spouse brought the virus back to Chicago after visiting Wuhan. After being admitted to the hospital for symptoms that aligned with 2019-nCoV, the CDC confirmed her positive test results for the virus on Friday. Both patients are in stable condition, according to the CDC.
"Moving forward, we can expect to see more cases, and more cases means more potential for person-to-person spread," Messonnier said, as reported by CNBC.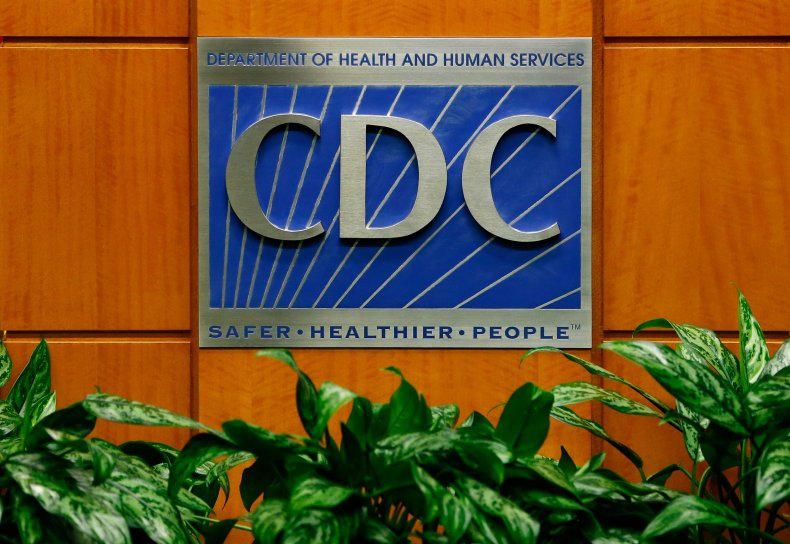 Family members of patients and health care providers are at a higher risk for human-to-human transmission because of their prolonged exposure to the virus versus members of the general public. Viruses also spread on a continuum. For example, measles is highly contagious, but other viruses that can be passed from one person to another spread less easily. Officials are still learning how easily the novel coronavirus can spread.
Suspected Cases
The novel strain of coronavirus, which can cause pneumonia, shares symptoms with a number of other illnesses, including fever and cough. So, the only way to know definitively if a person has the virus is to test a sample. As of Thursday, the CDC is the only agency with the diagnostic capabilities to test for the virus.
As of Wednesday, there have been 165 samples sent to the CDC from 36 states. Of those samples, 68 turned out to be negative, 92 are still pending and five were confirmed to contain the virus. The sixth case of coronavirus was reported on Thursday and not included in the CDC's most recent statistics.
Confirmed Cases
On January 21, the CDC confirmed 2019-nCoV in America involving a patient in Washington who returned from Wuhan on January 15. Since that case, five others have been identified in two people in California, two in Illinois and one in Arizona.
With only five confirmed cases in the United States, on Tuesday, Health and Human Services Secretary Alex Azar cautioned Americans against being overly concerned. Azar called it a "potentially very serious public health threat" but, at present, said it shouldn't disrupt Americans' daily lives and said wearing a face mask was an unnecessary precaution as it hadn't spread between people.
To protect against the novel strain of the coronavirus, the CDC recommended people practice proper hand and respiratory hygiene by washing their hands properly and coughing into their elbows.