'It's My Choice It's My Body': COVID Deniers Mock Teen Girl as Utah's ICU Beds Fill to 91 Percent
A family of coronavirus-deniers in Utah were captured taunting a teenage girl outside of an In-and-Out Burger.
In the viral video, shared on social media on Monday, the young girl warns the maskless family of the new mandate issued by Utah's Governor Gary Herbert requiring people to wear facial coverings in public places.
"[It's] mandated. They can get fined up to $10,000," she warns.
A man, who is also recording the girl on his cell phone replied, "They can not. No that's baloney, they can not."
The girl then tries to advocate for the workers inside of the fast-food restaurant, who the maskless family could potentially expose to COVID-19 because of their refusal to wear a mask.
"What about if the workers there get corona and they can't work anymore? What about their families?" she asked.
A woman holding a toddler noted the high coronavirus survival rate before she mouthed-off at the young girl, telling her that the mandates over face mask were a violation. "It is about me because it is my choice, it is my body and I have every right to choose what I want I want to do, every risk I want to take!"
"That's so selfish!" the girl replied. "You guys are so immature...[I'm] 18 and I'm more mature than you are."
Despite the denial of the family of "super-spreaders"—as they've been deemed on social media—the coronavirus pandemic is ravaging the state of Utah.
The Utah Department of Health (UDOH) reported 3,197 more coronavirus cases on Sunday, bringing the state's number of infections to more than 177,000. Six more people have died from the virus, bringing the state-wide death toll up to 793.
Then there is the problem of hospital capacity. The UDOH said 74 more people were hospitalized due to coronavirus complications on Sunday following a record of 551 COVID-19 patients being admitted to the hospital on Saturday. 91% of Intensive Care Unit beds across the state were reported full.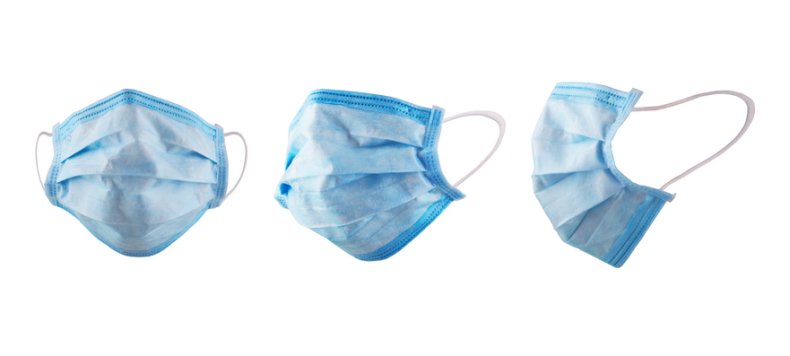 In a video shared to Twitter in early November, Utah's governor urged residents to wear facial coverings and practice social distancing, noting that the number of people falling ill from the virus was "growing at an alarming rate."
"Our hospitals are full," Herbert said in the clip. "This threatens patients who rely on hospital care from everything from covid-19 to emergencies like heart attacks, strokes, surgeries and trauma. We must work together to keep infections low until a vaccine is available."
He added: "We cannot afford to debate this issue any longer. Individual freedom is certainly important, and it is our rule of law that protects that freedom."
Under the mandate, Utahns are required to wear masks in public and maintain a six-foot distance of anyone outside of their household. People are also expected to refrain from hosting or attending gatherings that include people outside of their immediate family. Those in violation of the mandate may face fines up to $10,000.