British Prime Minister Boris Johnson Calls Anti-Vaxxers 'Nuts'
Boris Johnson has said during a visit to a GP surgery that people who are opposed to vaccinations are "nuts".
The British prime minister told nurses at the surgery in London: "There's all these anti-vaxxers now. They are nuts, they are nuts."
It comes as the government announced that it wanted 30 million people to get a flu jab, as it draws up plans to alleviate pressure on the National Health Service (NHS) in case of a second wave of COVID-19 cases during the winter.
It is feared that if people suffer from both the seasonal flu and COVID-19, the NHS could be overwhelmed.
The government hopes to carry out the largest vaccination program ever in the U.K. by ensuring under 11s and those aged over 50 receive the flu jab.
A recent survey showed that more than a quarter of Britons could refuse to be vaccinated against COVID-19 if a vaccine becomes available.
The survey of 2,065 people aged 18 and over from across England, Scotland, Wales and Northern Ireland, found that 27 percent of people would not accept a vaccine right away.
In the U.S., public health experts have warned that their messaging could further harm the country's response to the pandemic.
Protests against vaccination have taken place in New York, Colorado and Texas.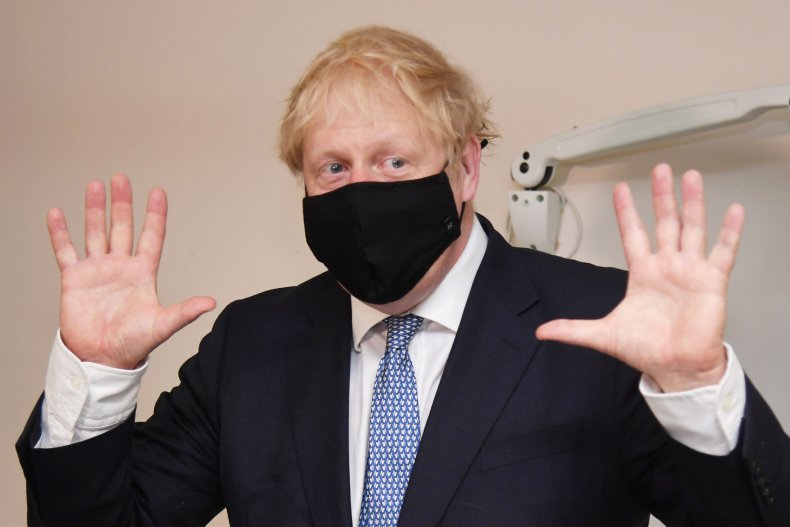 The Guardian reported that an FBI-connected non-profit research group warned last year that the "anti-vaxxer movement" would pose a threat to national security in the event of a "pandemic with a novel organism".
InfraGard, a national security group affiliated with the FBI, warned the anti-vaccine movement would also be connected with "social media misinformation and propaganda campaigns" organized by the Russian government.
The British government has recently signed a deal for 90 million doses of promising vaccines that are being developed.
That is separate from the 100 million doses of the vaccine being developed by researchers at the University of Oxford in partnership with pharmaceutical company AstraZeneca.
The medical journal Lancet reported that the COVID-19 vaccine being developed by researchers at the University of Oxford is "safe and induces an immune reaction" although wider tests are still being carried out to determine if it offers full protection against the virus.
The government believes that a vaccine is the best hope of defeating COVID-19.
U.K. Health Secretary Matt Hancock has said that those who spread conspiracy theories and misinformation were putting lives at risk.
Hancock told MPs: "Those who promulgate lies about vaccines that are safe and have been approved, they are threatening lives."
Shadow Health Secretary Jonathan Ashworth has also hit out at what he described as "poisonous anti-vax propaganda".