Acme COVID Vaccine Registration Details and How To Book an Appointment
Acme Fresh Market, the grocery store chain with venues across Ohio, is offering COVID-19 vaccinations at select locations. Those eligible for vaccination can register to receive it by booking an appointment at the Acme website.
The vaccine is available to those eligible under the current phase of Ohio's COVID-19 vaccine rollout.
"Acme Fresh Market will distribute the COVID-19 vaccines as authorized by Federal, State, and local governments and health departments," the Acme website states.
In late January, COVID-19 vaccinations were expanded to include residents aged 80 and older, who are eligible within the Phase 1B category.
The inoculation of those eligible under the Phase 1A category, which includes all frontline health workers as well as long-term care residents and staff, began back in December.
Monitor the Acme website and Ohio state health department website for the latest information on appointment availability and who is eligible for COVID-19 vaccination at this time.
How to book COVID-19 vaccinations at Acme
To schedule your appointment, residents will need to open a user account by clicking on "sign in" on the Acme website.
Once signed into their account, users can access a list of Acme locations where appointments are available for booking at the website.
"You may schedule up to two COVID-19 vaccination appointments per Acme Card Number below [as indicated at the Acme website]. Per the State of Ohio guidelines, you must meet the requirements of the Ohio Department of Health COVID-19 Distribution Program to receive a COVID-19 vaccine," the Acme website advises.
Those scheduled to receive the COVID-19 vaccine are asked to fill out a form and bring it to their appointment. The form, which asks a series of various health-related questions, can be printed out from the Acme website. Copies of the form will also be available at your vaccination appointment location for those unable to print it out beforehand.
The questions asked will "help determine if there is any reason we should not give you the COVID-19 vaccination today," according to the form.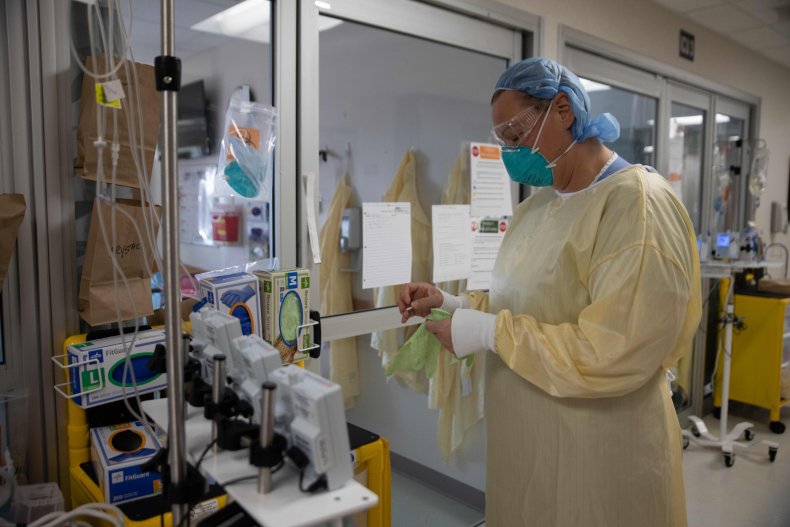 The wider picture
The novel coronavirus has infected more than 106.2 million people, including just over 27 million in the U.S., since it was first reported in Wuhan, China.
More than 2.3 million people have died worldwide and more than 59.2 million have recovered as of Monday, according to Johns Hopkins University.
The graphic below, produced by Statista, illustrates countries with the highest number of COVID-19 vaccine doses administered per 100 people.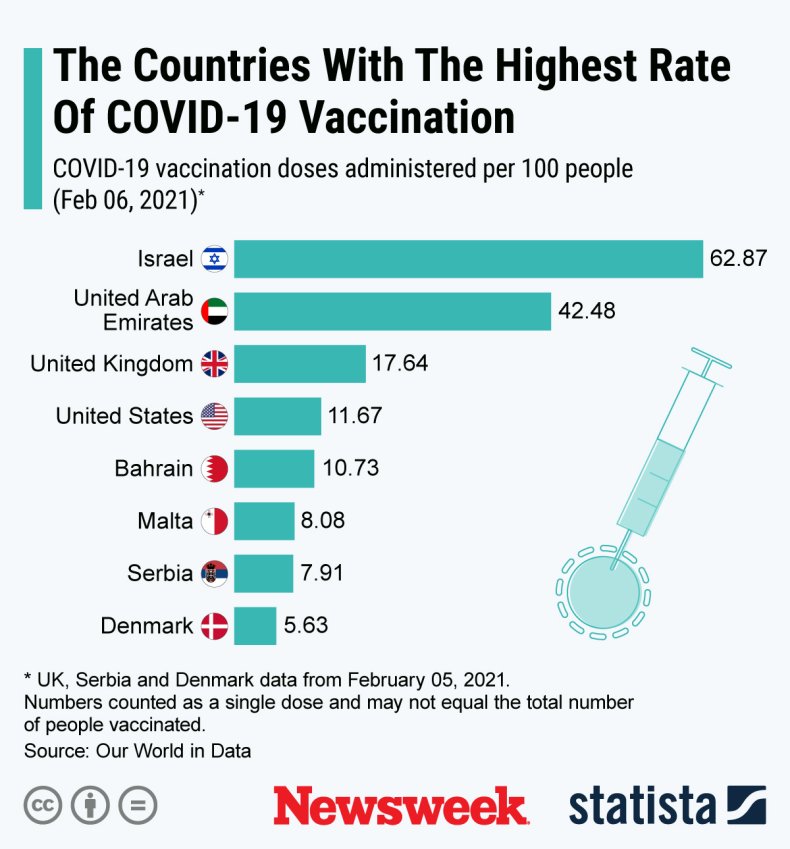 The graphic below, produced by Statista, illustrates the spread of COVID-19 cases in the U.S.