Coronavirus Vaccine Will Be Trialed on Humans in U.K. This Week
A vaccine for the coronavirus created by researchers at Oxford University will begin trials on humans in the United Kingdom this week, health officials said Tuesday.
During a news conference Tuesday afternoon, Secretary of State for Health and Social Care Matt Hancock said two vaccines in development by researchers in the U.K. showed notable progress, with one created by researchers at Oxford ready to begin human testing Thursday.
"In normal times, reaching this stage would take years," Hancock said. "I'm very proud of the work taken so far."
Hancock said 129,044 people in the U.K. have tested positive for coronavirus and 17,366 have died as of Tuesday. Although progress in vaccine development was moving forward, Hancock said the U.K. was not yet ready to loosen social distancing restrictions. "We will not risk lives by replacing the social distancing rules before our five tests have been met," Hancock said, adding that those tests include consistent decreases of both death and infection rates in the U.K.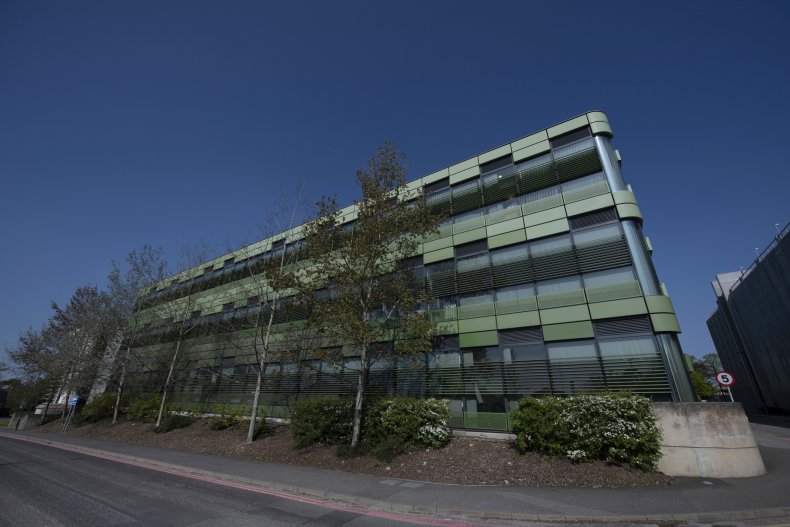 To support vaccine development, Hancock said the U.K. would provide researchers at Oxford with £20 million to launch clinical trials. An additional £22.5 million would be made available for researchers at Imperial College in London, where Hancock said another vaccine was entering its second phase of development.
Hancock said his team is prepared to "throw everything we've got at developing a vaccine" and expressed effusive support for researchers at Oxford and Imperial. He also reminded the public that entering the human testing phase did not guarantee the vaccine would be successful. "Nothing about this process is certain," he said. "Vaccine development is a process of trial and error—and trial again."
In the event that early human testing proves successful, Hancock said the government would be prepared to take the process to the next step. "We'll invest in manufacturing capability so that, if either of these vaccines safely works, we can make it available for the British people as soon as humanly possible," he said.
In an interview with the London-based newspaper The Times earlier this month, Oxford researcher Sarah Gilbert suggested a vaccine could be ready as early as September if the clinical testing starting this week is successful. Even so, she said the speed with which a successful vaccine reaches patients would depend upon the extent to which governments invest in the manufacturing process.
More than 70 vaccines are currently in development by research teams around the world, according to a report by the World Health Organization last week.