Coronavirus Was in Italy Months Earlier Than Reported: Study
The new coronavirus was present in Italy months prior to when the first case was reported, according to a new study on wastewater published by a national health institute in Italy.
"The results, confirmed in the two different laboratories with two different methods, showed the presence of SARS-Cov-2 RNA in the samples taken in Milan and Turin on 12/18/2019 and in Bologna on 01/29/2020," Giuseppina La Rosa, the lead researcher for a study coming from Italy's ISS National Health Institute, said in a release. "In the same cities, positive samples were also found in the following months of January and February 2020, while the samples of October and November 2019, as well as all the control samples, gave negative results."
According to the study, the results "may help to understand the beginning of the virus's circulation in Italy and provides information consistent with other results obtained from the retrospective analysis on samples of hospitalized patients in France, which identified a SARS-CoV-2 positive in a respiratory sample."
The study is part of a routine round of testing in "in environmental virology," since 2007, by the ISS's environment and health department. The study states that 40 samples were used analyzed from October 2019 to February 2020, as well as 24 additional samples from September 2018 to June 2019, that were used as controls.
According to the study, the control samples from October and November in 2019 came back negative, revealing that the virus had yet to arrive in Italy at that time.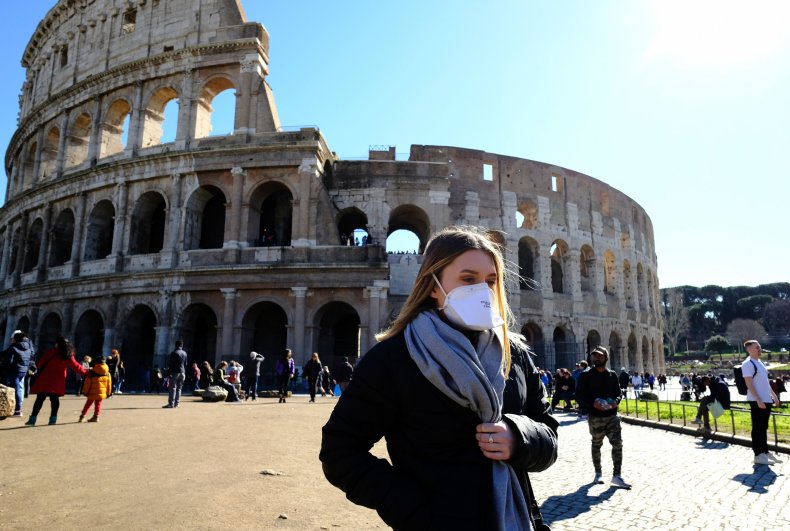 Italy was the first European country to be hit by the new coronavirus, after it originated in Wuhan, China. The first case in Italy was reported in mid-February and soon after, it became Europe's epicenter for the virus.
After the virus arrived in Italy, the government designated the town of Codongo a 'red-zone,' and imposed strict quarantine restrictions. Shortly after, nine other towns across Lombardy and Veneto had imposed similar restrictions, followed by a countrywide lockdown in early March.
According to a tracker provided by Johns Hopkins University, since the start of the pandemic, there have been over 238,000 confirmed cases of the virus in Italy, as well as at least 34,514 deaths.
In addition to the study finding that the virus was in Italy earlier than first reported, it also suggests a proposal for action to the Ministry of Health, "for the launch of a surveillance network on SARS-CoV-2 in wastewater."
The study also states that by next June, the ISS will begin a pilot study "identified in tourist locations," and is expected to begin a nationwide surveillance network of wastewater "in the potentially most critical periods of next autumn."
Newsweek reached out to the ISS for comment but did not receive a response in time for publication.