Coronavirus and Working From Home: Tech Productivity Tools That Can Help the Transition
The past few weeks have certainly been a challenge for the entire world, as health experts across the globe try to get a handle on COVID-19, the disease caused by the new coronavirus. Some countries are imposing quarantines. Others are leaving it up to the local governments to make the best choices. President Donald Trump's latest move, on Friday, was to declare a national emergency, after some U.S. states had declared their own health emergencies.
But it's not just governments that are reacting and preparing for COVID-19. Businesses are doing the same. Many are asking employees to work from home, which will help limit the social interactions that could spread the disease.
The actions and flexibility these businesses are taking is commendable, but some employees have never actually had a work-from-home program. Many are probably ill-prepared for a work-from-home environment and will need to gather the tools that can keep them productive through this health emergency. We're here to help you find some of the best tech productivity tools for working from home.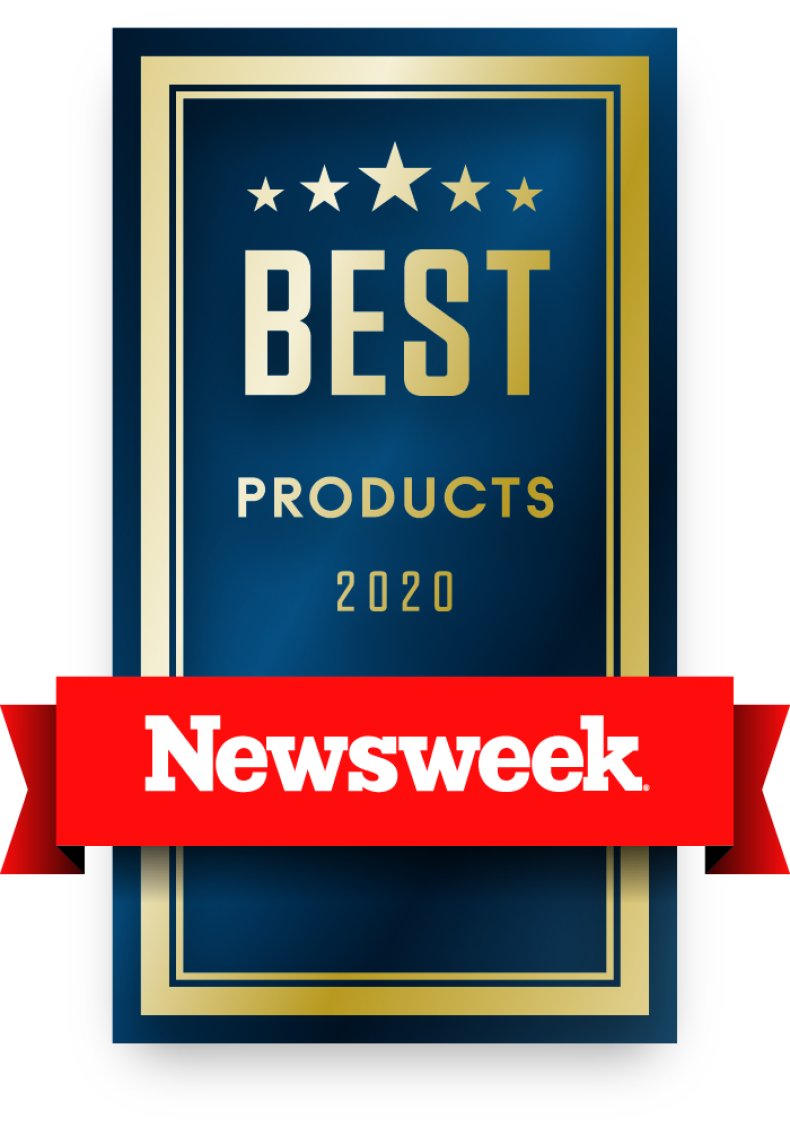 Office Furniture
While most of us would probably enjoy sitting on the couch, at the kitchen table or in bed working on a laptop, that's not the most ideal space or situation for keeping productive. Ergonomics and comfort while working are paramount in maintaining your best levels of productivity. While you may be tempted to turn on the TV and work from the couch, eliminating distractions is a better choice. Here are just a few productivity tools you can use to make your workspace the best it can be.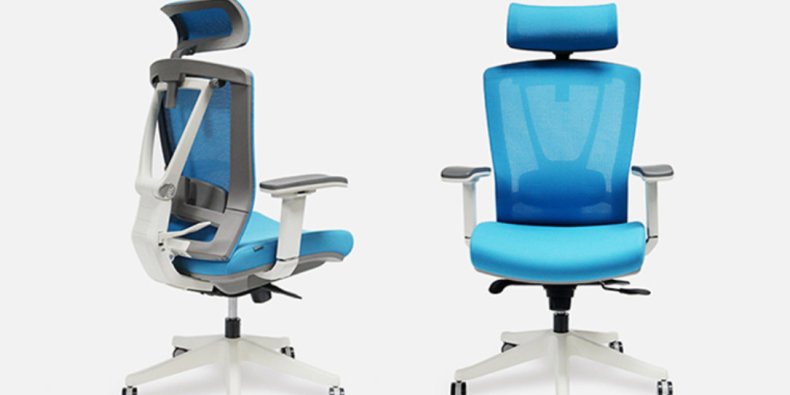 ErgoChair
The ErgoChair is a traditional office chair with some great features packed into it. This chair looks the part for a professional office and gives you plenty of versatility. The Autonomous ErgoChair is comfortable, adjustable, easy to assemble and offers great lumbar and ergonomic support for those long days sitting behind a desk.
At $299, the price is in line with the competition. That seems like a lot of cash, but this isn't your Walmart special. This chair is designed to last and to be used in an office environment with office workers in mind. You can read the entire review of the ErgoChair on Techaeris' website.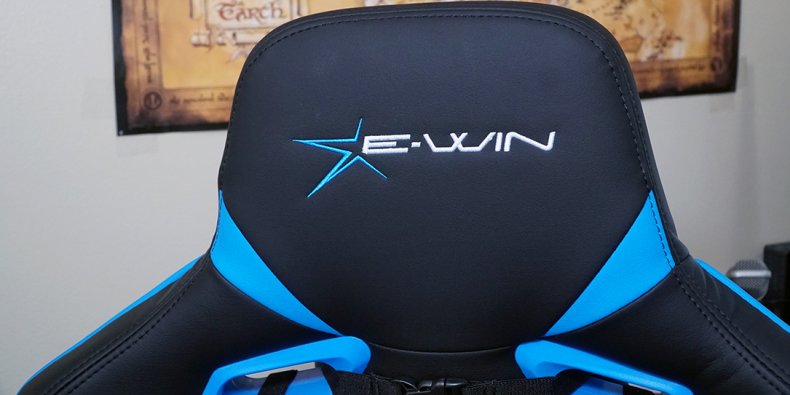 Ewin Flash XL Chair
The Ewin Flash gaming chair is geared more toward the gaming community, but it works as an office chair too. With its excellent lumbar, side and back support, it allows for a variety of posture settings for just about everyone. The XL version is made for taller and larger individuals and boasts a longer and wider seat pan that is super comfortable.
There are also multiple adjustments for the back, tilting and going up or down. The arms have several articulating points. The chair is easy to assemble, but it does have some weight to it, thanks to its steel construction. The price is on the higher side (for the XL version) but well worth it, $449. You can read the entire review of the Ewin Flash XL on Techaeris' website.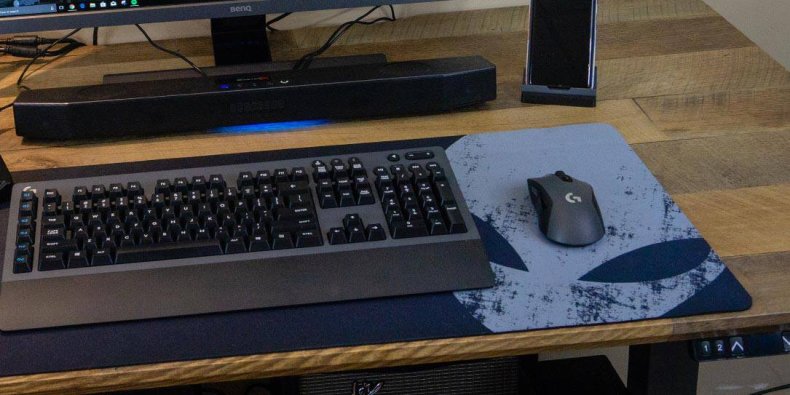 Vari ProDesk 60 Electric
An excellent work surface is essential to work-at-home productivity. While your kitchen table can do the job for a short time, it's not ideal. The Vari ProDesk 60 Electric offers users many options, from sitting to standing. This standing desk can be adjusted everywhere in between, allowing you to use a variety of chairs with it. You can use your ErgoChair or even a stool if that's what you prefer.
If you have the space for a full-blown standing desk, the Vari ProDesk 60 Electric Standing Desk ($795) is a great-looking, solid, quiet, easy-to-use desk with plenty of desktop space. You can read the entire review of the Vari ProDesk 60 Electric on Techaeris' website.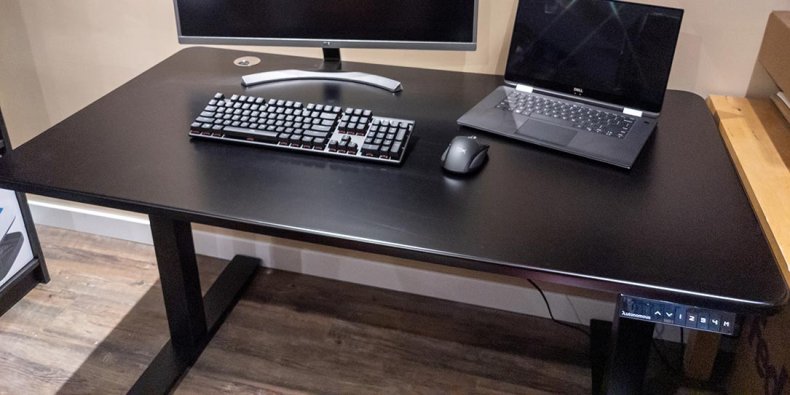 SmartDesk 2 Home Office
We understand that the price of productivity has a limit, and the Vari ProDesk might be a bit much to swallow. The SmartDesk 2 from Autonomous is a more affordable option and offers many of the same features that the more expensive Vari ProDesk has.
If you're looking for a solid sit/stand desk that doesn't break the bank, you'll definitely want to consider the SmartDesk 2 Home Office from Autonomous. Not only is it solid when assembled but it has various color options and two desktop sizes to suit your needs. Most of all, it's one of the more affordable ($379) electric sit/stand desks on the market today. You can read the entire review of the SmartDesk 2 Home Office on Techaeris' website.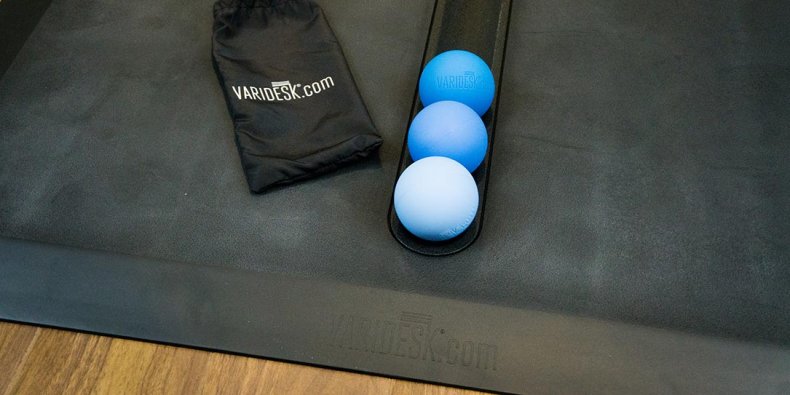 Vari ActiveMat Groove
If you're using any standing desk, or even if you're not, the Vari ActiveMat Groove can help you fight fatigue while working. This mat is designed for standing on to relieve the fatigue in your legs and feet. You do not need a desk to use it, which is a great thing if you decide a desk is too much of an investment.
The ActiveMat is also designed to increase your work-from-home productivity by promoting circulation in your legs, feet and hips by using the supplied stress balls and padding on the mat. Your results may vary when using the mat, since everyone is different. You can read the entire review of the Vari ActiveMat Groove on Techaeris' website.
Laptops and Monitors
There's nothing like a good laptop and monitor to make your work-from-home experience the best it can be. There are numerous options on the market, and we could be here for hours discussing them all. We've narrowed the choices down to just two of each. We opted for laptops that are geared more toward the business user rather than home use, for obvious reasons. Here are two laptops and two monitors that are sure to get you through your COVID-19 work quarantine.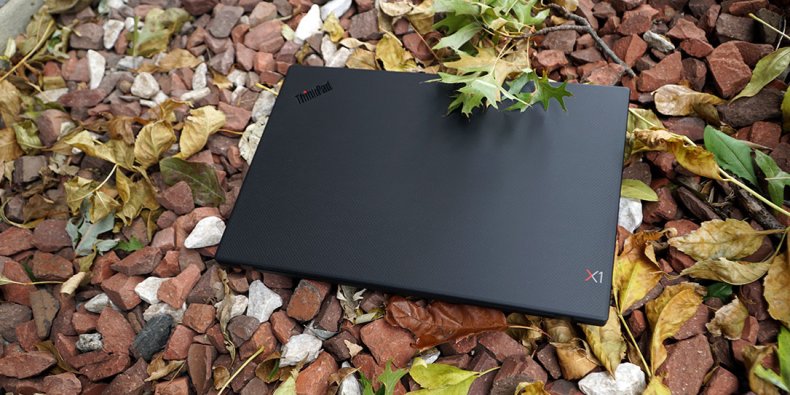 Lenovo Gen 7 14" ThinkPad X1 Carbon
Lenovo's ThinkPad line of laptops are among the best out there for business users. Their robust build quality, combined with port selection, makes them ideal for business productivity. The Gen 7 14" ThinkPad X1 Carbon is one of our favorites.
This slim, lightweight laptop packs all the power you need to get your office work done, along with a beautiful design and great build quality. Pricing starts at 1,400 and goes up as you configure it to your liking. The display is one of the best out there, and we love how portable this is while having a good-sized display. You can read the entire review of the Lenovo Gen 7 14" ThinkPad X1 Carbon on Techaeris' website.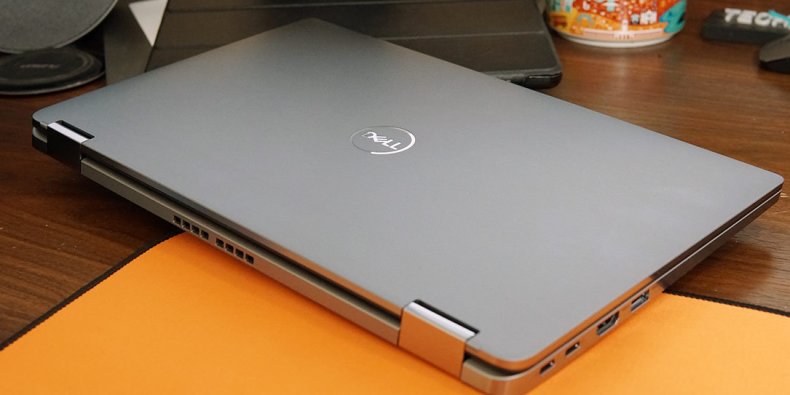 2019 Dell Latitude 7400 2-in-1
A 14-inch display seems to be the perfect middle ground for a business laptop. Larger displays can become unruly to handle, and smaller displays are harder to see. This is why the second laptop we chose for our list is the 2019 Dell Latitude 7400 2-in-1, which offers a 14-inch full-HD display that also doubles as a tablet.
The beauty of a 2-in-1 is versatility. Having the option of tablet mode, presentation mode and tent mode is a guaranteed productivity booster for the right person. Like the Lenovo, this Dell offers up a good array of ports that are essential to any business user. There's also a great dock that expands the ports beyond what this laptop already comes with. Pricing starts at $2,285, depending on configuration. You can read the entire review of the Dell Latitude 7400 2-in-1 on Techaeris' website.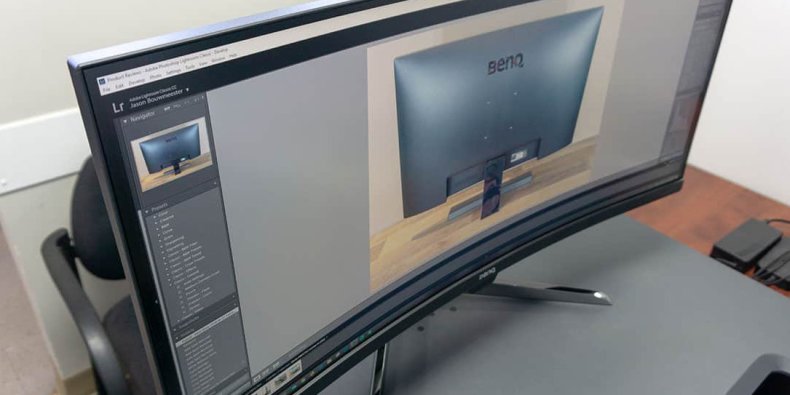 BenQ EX3501R
While our 14-inch laptop picks are excellent choices and both have amazing displays, sometimes you need more real estate. Maybe it's for spreadsheets or engineering plans. No matter what the reason, screen size matters. That's where something like the BenQ EX3501R comes in. While this beast is targeting the gaming community, it can also function very well as a productivity display.
It's not only large and aesthetically pleasing but the included features, like HDR and BI+ support, are more than worth the cost of the monitor. This monitor packs in a lot of features, and hey, when you're done working you can enjoy your favorite game on it too. The BenQ EX3501R is priced at $850. You can read the entire review of the BenQ EX3501R on Techaeris' website.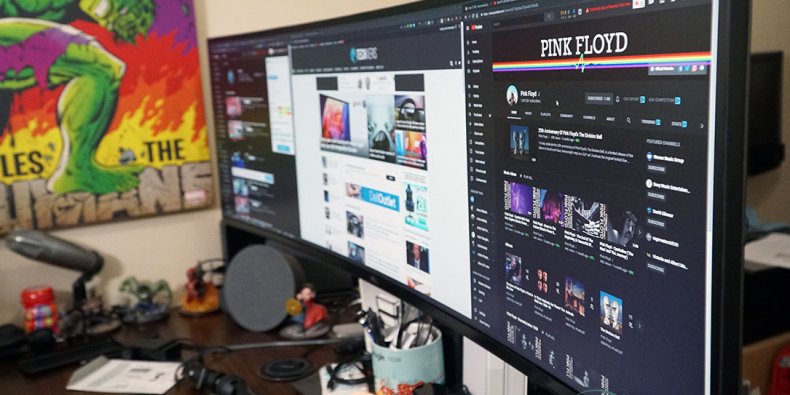 Dell U4919DW
The 35-inch BenQ (above) looks like a baby next to this Dell 49-inch monster, and for good reason. The Dell U4919W offers an insane 49 inches of screen real estate, giving you one of the most productive work surfaces on the planet. The major downside to this monitor is that you will need the desk space for it, because it is massive.
I really think this monitor is best suited to content creators and business users who have multiple windows open or need space for editing and document creation. The Dell U4919DW is an excellent dual QHD monitor that offers up spacious views at a good price. At $1,699, this monitor is well worth the price of admission. You can read the entire review of the Dell U4919W on Techaeris' website.
Mobile Devices
Laptops and monitors aren't the only devices a productive businessperson working from home needs. Mobile devices are key. While you may be working from home and away from your office, you'll likely still be out every now and then and will need to stay in communication with your boss. That's where mobile devices come into play. Three mobile devices are the top players in the industry right now, and you can't go wrong with any of them.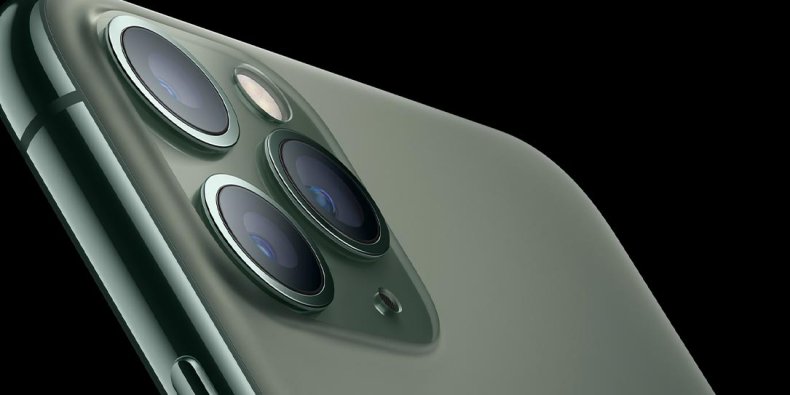 iPhone 11 Pro Max
The iPhone 11 Pro Max is Apple's flagship smartphone, and it has a lot going for it. Its processor is fast enough to deal with multiple apps and productivity, and it has some amazing cameras. The best thing about using an iPhone is your ability to disconnect from Google. Unlike Google, Apple doesn't farm out your data for ad purposes, nor does it share your data with third parties. The iPhone 11 Pro Max is also compatible on every major carrier and comes with no bloatware installed.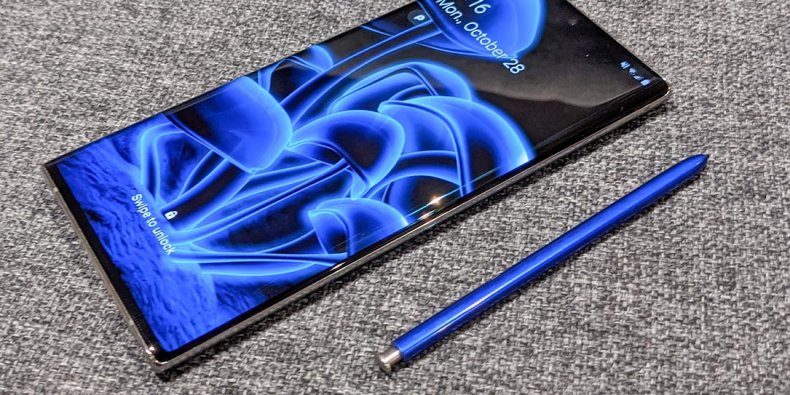 Samsung Galaxy Note10+
Samsung's Galaxy Note10+ is a productivity powerhouse. This smartphone is particularly useful for those who need a multi-window feature and the S-Pen. Like the iPhone, it has amazing cameras and packs a processor and RAM that are good enough to get you through any task. You will have to deal with some Samsung bloatware and some performance issues that are native to Android, but those are generally just small annoyances. You can read the entire review of the Samsung Galaxy Note10+ on Techaeris' website.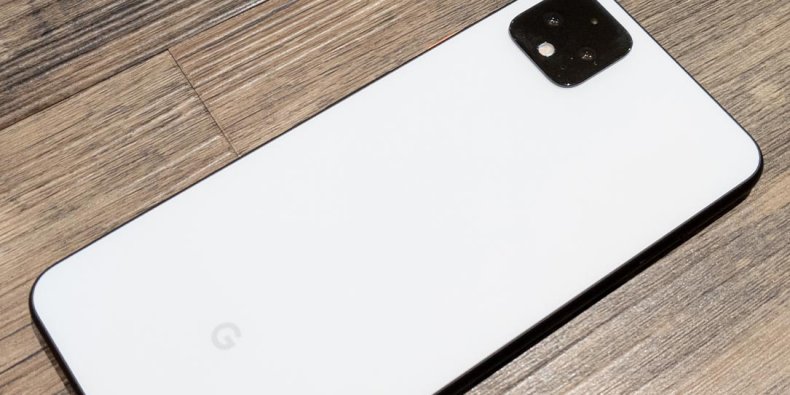 Google Pixel 4XL
Google's Pixel 4XL rounds out our smartphone choices, and it is a decent choice. One area in which the Pixel 4XL lags behind the other choices is battery life. While some software updates have improved this, it is still miles behind the iPhone and Note10+. You will also have to give Google access to all of your things, which some users may not like so much. The cameras on the Pixel 4 XL are probably better than those on the Note10+ but on par with the iPhone 11 Pro Max. Of course, camera performance is subjective, and everyone will like something different. You will get a pure Android experience here with no bloatware, which is a positive. You can read the entire review of the Google Pixel 4Xl on Techaeris' website.
Accessories You Might Need When Working From Home
We've covered the high-ticket items you're going to need once your boss implements a work-from-home protocol because of COVID-19. But you're also going to need some accessories to supplement what you already have. Here's a rundown of some of our favorite accessories that might help with your productivity when working from home.
Software Solutions You Can Use When Working From Home
While you can get all the hardware you need, you're also going to need some software solutions beyond your proprietary work software. If you have an IT department, you may want to check with the staff and ask if any of this software will cause them any problems. Some IT departments do not want you to use certain software programs, so it's always a good idea to check with the IT team first.
Office 365
Google Suite
Slack or Microsoft Teams
DocuSign for signing documents that need it
RingCentral, Join.me, Skype for Business, FaceTime
TeamViewer
Remote Desktop (for connecting to your work computer)
Timely, time management software
A virtual private network for remotely accessing work. We recommend Private Internet Access, but there are other options. In some cases, your employer may already provide its own VPN for you to use.
Upgrade your internet to faster speeds. Your employer may cover this cost for you.
Don't rely on your mobile device. You may need to set up phone service with your internet provider.
Wrap-Up
COVID-19 is a serious matter. The World Health Organization has declared it a pandemic, and every country on the planet is taking it very seriously. Employers are starting to take it more seriously too, and more of you may be working from home sooner than later. As part of our wrap-up, we want to leave you with a few more tips for using your home space as a productive environment for work.
Set up a dedicated work space, because it is important to keep your work and private home lives separated.
Plan your day as you would if you were not at home.
Take breaks, stand, walk, hydrate and refocus.
Communicate expectations with others in the house. Working from home is new to everyone, not just you.
Log out of social media accounts to stay focused, unless social media is part of your job.
Put on some background noise, like music or your favorite podcast. Use ANC headphones to keep noise from the house out.
Get out of the house, even if it's to work for an hour at the local coffee shop. Working from home takes extra energy. You need to stay fresh, so don't bury yourself in your office space.
Leave your work in your work space. Clock out and don't look back.
Author: Alex Hernandez is the editor-in-chief and founder of Techaeris. Follow him on Twitter, @daAlexHernandez, and follow Techaeris on Twitter (@techaeris). Visit its website for the latest reviews and news.
Newsweek has affiliate partnerships and may earn revenue from purchases using our links.