Health Official Says Downplaying Coronavirus Risk to Young People May Have Increased Infections
Dr. Deborah Birx, a member of the White House's Coronavirus Task Force, called reports about young people becoming seriously ill because of a new coronavirus "concerning" and urged millennials, those born between 1981 and 1996, to heed guidelines limiting large gatherings.
Italy and France have both reported cases of people being in the intensive care unit because of a new coronavirus despite not being in the age-range that's believed to be most vulnerable. It's raised concerns about how an outbreak in the United States could impact the wider population and its severity.
Birx told reporters on Wednesday that it's possible people relied on data from China and South Korea that identified the elderly or those who had pre-existing medical conditions as particularly susceptible. As such, millennials took fewer precautions, and therefore the group now has a "disproportional number of infections." If millennials have a higher number of infections, Birx said serious cases may be seen "more frequently," even if that is rare.
She called on millennials to engage in social distancing and not use any time off to socialize in large groups.
"You have the potential then to spread it to someone, who has a condition, which none of us knew about, and cause them to have a disastrous outcome," Birx said. "We need [young people] to be healthy."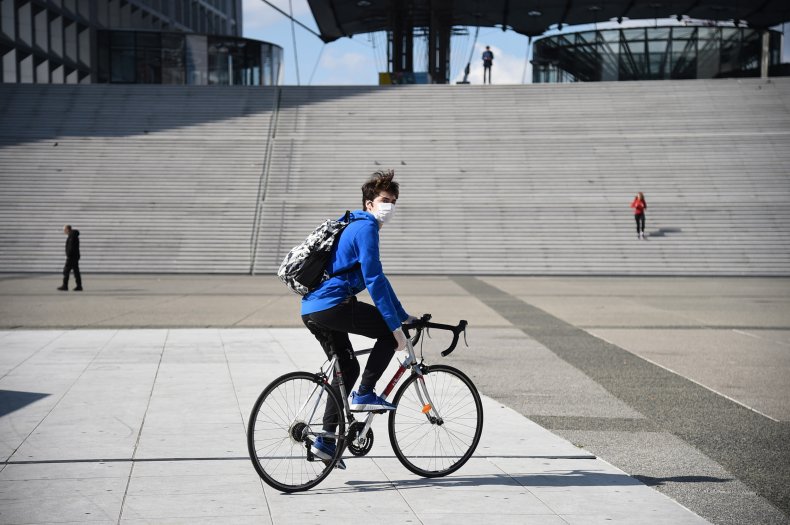 On Monday, Director General of Health Jérôme Salomon told France Inter that half of the 300 people in that country who are in intensive care are under 65 years of age. About 10 percent of deaths also involved people under 65.
Salomon didn't offer specifics on how many millennials were in intensive care. However, he added among 25- to 30-year-olds, "there are more and more severe forms, and there is no underlying pathology. "
The director-general called the situation in France "extremely worrying" and said everyone has a "major role" to play in preventing more people from becoming seriously ill. That includes staying home except in certain circumstances to reduce contacts, as is required under the 15-day lockdown that President Emmanuel Macron declared on Monday.
Italy has 31,506 cases, more than four times France's 6,573, according to the World Health Organization. It's the largest outbreak outside of China and although most severe cases involve elderly people, according to Centers for Disease Control and Prevention (CDC) Director Dr. Robert Redfield, it's also impacting younger people. Luca Lorini, director of the anesthesia and resuscitation unit at a hospital in Bergamo, told Rai News on Thursday that patients in their 40s were being treated in the intensive care unit.
There have been 7,038 cases in the U.S. and more than 100 deaths, according to the CDC, with cases in all 50 states. Demographic data regarding who has been infected and who has died have yet to be released, but Birx told reporters on Tuesday the task force was "digesting" reports from Santa Clara, California, and Seattle.
"We're looking at that carefully because we think that roadmap is very important to other communities," Birx said. "We're committed not only to making it public but to have a website that everyone can see in real time."
Mortality rates for those under 30 are "extraordinarily low," according to Birx. But, Dr. Anthony Fauci, the director of the National Institute of Allergy and Infectious Diseases, told MSNBC's Chuck Todd that data showing younger people "getting into trouble" requires officials to look into the virus to make sure it hasn't changed. He asserted that he thinks the risk to young people remains low but that it doesn't negate the possibility of them get infected.