Coroner Examining B.B. King's Body After Allegations He Was Poisoned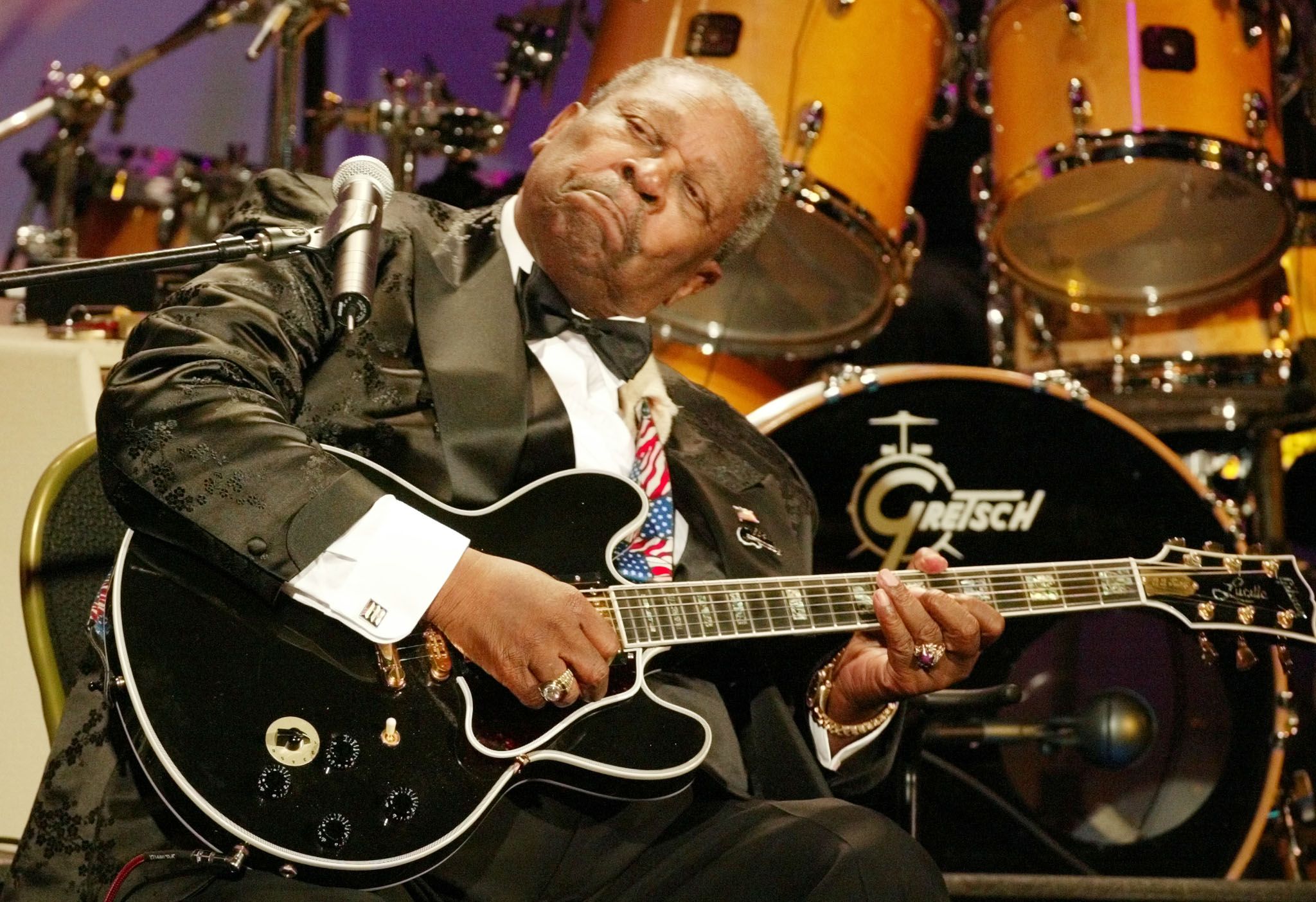 Authorities have begun an investigation into the death of blues icon B.B. King after two of his daughters made allegations he was poisoned, according to media reports. King died earlier this month while in hospice care at his Las Vegas home. He was 89.
King's daughters Karen Williams and Patty King allege that two of his aides might have sped up his death.
"I believe my father was poisoned and that he was administered foreign substances," the daughters said in identically worded affidavits given to The Associated Press on Monday. "I believe my father was murdered." The two women said King's business manager and his personal assistant hastened their father's death.
"The family believed Mr. King was suffering and neglected. [They] do not conclusively [allege] any individual murdered or poisoned their father...but the suspicion is there," Larissa Drohobyczer, the family's attorney, said in an email to Newsweek. She noted that they haven't seen the autopsy results yet.
His daughters weren't able to see King a week before to his death because business manager LaVerne Toney "alienated him from his family," Drohobyczer added.
The Clark County coroner's office in Nevada took over jurisdiction of his body, according to a news release. Officials conducted an autopsy of his body on Sunday and returned it to the mortuary the same day.
"At this point, we don't have evidence that these allegations of foul play will be substantiated," coroner John Fudenberg said Monday in a statement. "However, we are taking them very seriously and will be conducting a thorough investigation."
The coroner's office is working with the Las Vegas Metropolitan Police Department. The investigation will take six to eight weeks to complete, Fudenberg said.
The investigation won't delay King's funeral services. A public viewing is planned for Friday at the B.B. King Museum and Delta Interpretive Center in Indianola, Mississippi. His funeral will be held the next day at the nearby Bell Grove Missionary Baptist Church.
The famed musician was inducted into the Rock and Roll Hall of Fame in 1986 and four years later received the National Medal for the Arts. In 2003, King ranked at No. 3 on Rolling Stone magazine's list of the 100 greatest guitarists of all time.