A teenager with disabilities, who was allegedly left alone at home for almost a week when his father was quarantined after catching a deadly new virus, has died.
Yan Cheng, 17, died on Wednesday, January 29, in central China's Hubei province, the South China Morning Post reported citing Beijing Youth Daily which had spoken to officials. Hubei is at the epicentre of the outbreak of the new coronavirus that has killed almost 200 people. The cause of the boy's death was unclear.
Cheng had cerebral palsy, a neurological disorder which can make it difficult for a person to move and maintain their balance and posture. They can also suffer from stiff muscles and uncontrolled movements.
On Friday, January 17, the teenager's father Yan Xiaowen and 11-year-old brother left Wuhan for a village about 90 miles away in Huahe township, Hong'an County, as part of the Lunar New Year celebrations.
Yan, 49, contracted a fever about three days later, and on Friday, January 24, he was isolated by officials at a health facility.
According to the South China Morning Post, Yan was diagnosed on Monday, January 27, with the new coronavirus and hospitalized. Yan, who had alerted a Wuhan charity of disabled people which notified Hubei's Disabled Person's Federation, pleaded for someone to look after his son. Yan said he was worried local Community Party officials were not providing his son with the right care in his absence.
He claimed party officials in his village had said his son was fed only twice between January 24 and Tuesday, January 28.
He wrote on Weibo on Tuesday, according to the South China Morning Post, that Cheng "cannot move his body, he cannot speak or look after himself. He has already been at home by himself for six days, with nobody to bathe him or change his clothes and nothing to eat or drink."
Community Party officials were due to send the father and Cheng to an isolation hotel on Wednesday, January 29, so they could be cared for at the same time, according to a report from the Damihexiaomi group which advocates for people with disabilities, cited by the South China Morning Post. However Cheng died on Wednesday afternoon. Yan's account has since been deleted.
According to Damihexiaomi, Cheng's aunt said she fed and changed his clothes on a number of occasions.
A spokesperson for the Huahe Township told the Beijing Youth Daily that Hongan County officials had launched an investigation into the death. The spokesperson said "there is no way we could have left a boy with cerebral palsy at home with nobody looking after him." Newsweek has contacted China's National Health Commission for comment.
Since the new coronavirus dubbed 2019-nCoV started sickening workers in a wholesale seafood market in the Hubei province city of Wuhan late last year, it has killed 170 people in 7,783 cases. The deaths are concentrated in mainland China, predominately in Hubei province. The coronavirus is thought to have initially passed from animals to humans in the market where live and dead animals were sold, and later transmitted from human-to-human.
Symptoms of 2019-nCoV include a fever, dry cough, shortness of breath and trouble breathing.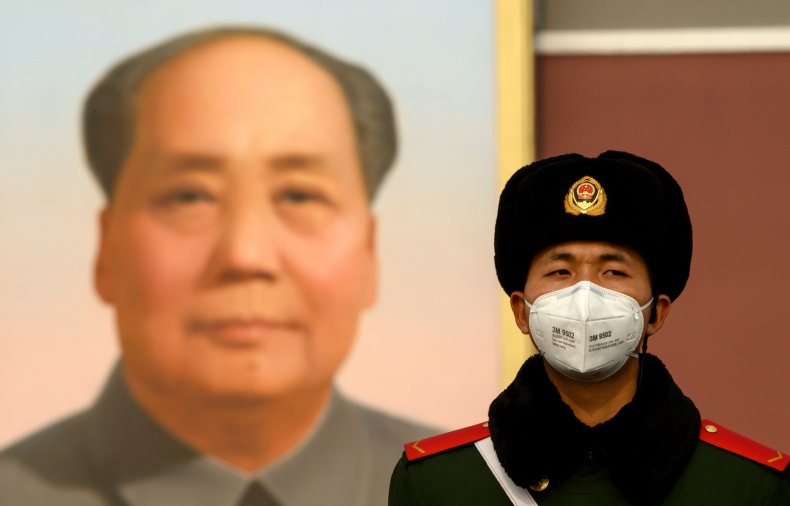 Uncommon Knowledge
Newsweek is committed to challenging conventional wisdom and finding connections in the search for common ground.
Newsweek is committed to challenging conventional wisdom and finding connections in the search for common ground.
About the writer
Kashmira Gander is Deputy Science Editor at Newsweek. Her interests include health, gender, LGBTQIA+ issues, human rights, subcultures, music, and lifestyle. Her work has also been published in the The Independent, The Independent on Sunday, The i Newspaper, the London Evening Standard and International Business Times UK.