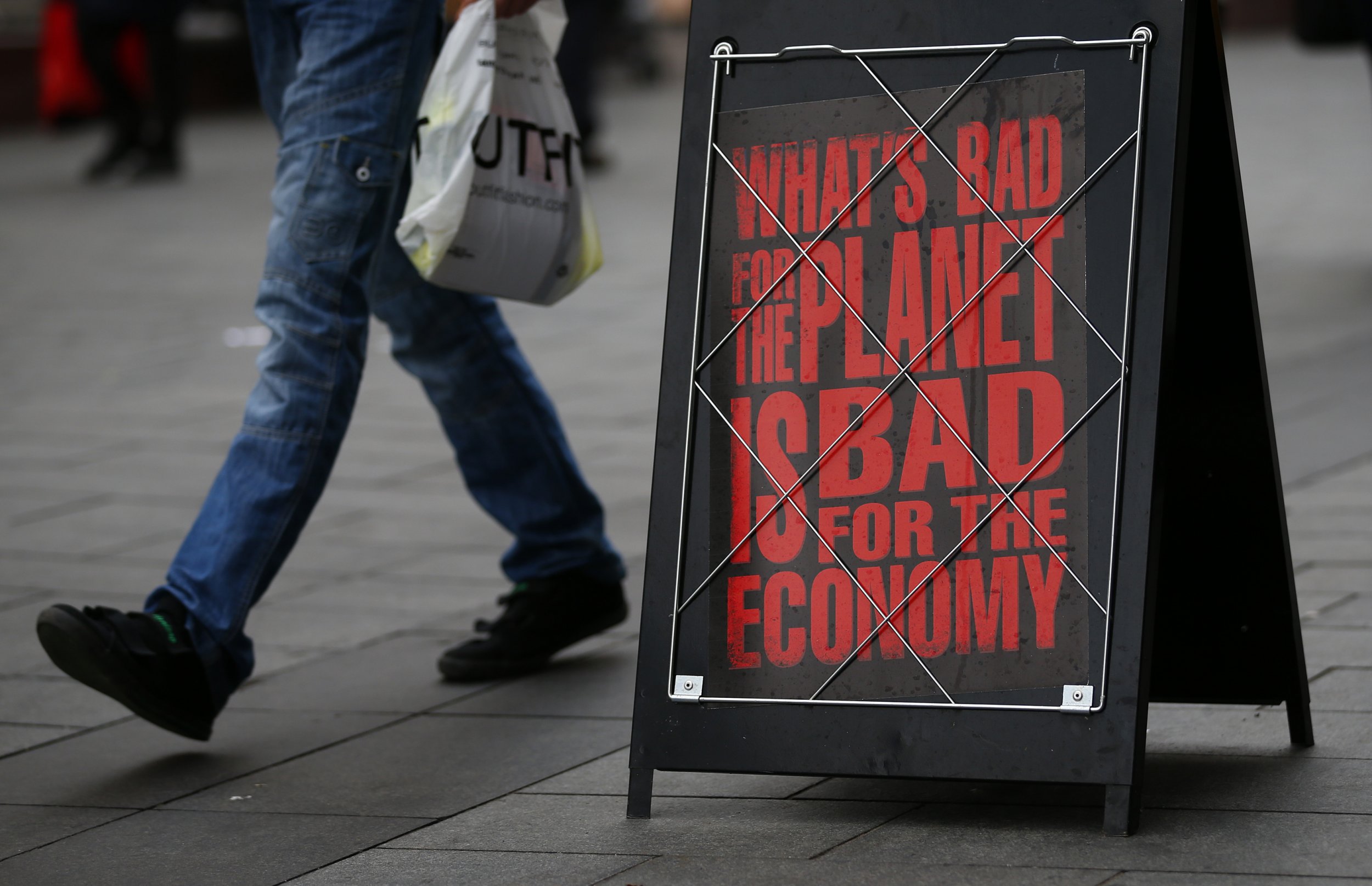 Back in 2005, when GE chief executive Jeff Immelt launched Ecomagination, an initiative to pedal plant-friendly technologies to the market, he famously quipped "green is green." But despite Mr. Immelt's pitch, the conventional wisdom has stubbornly remained that what's good for the planet is going to hurt in the pocketbook.
Things might finally be shifting. From the data crunched for this year's Newsweek Green Rankings, we found an interesting trend within executive compensation packages that challenges this assumption. For instance, for the first time since we have been tracking executive pay-links to green, the majority of the 500 largest listed companies — both in the U.S. and globally — linked at least part of their executive bonus payout to green factors like energy use and greenhouse gas emissions. In the U.S., 53 percent of companies tie executive bonuses to green performance targets; globally, the number is 69 percent. A decade ago, less than 10 percent of companies linked pay to environmental factors.
Newsweek Green Section | Green Rankings FAQ and Advisory Council
Today, companies across the board, including oil companies, industrial powerhouses, and major consumer brand-name companies make doing well on your bonus a function of doing good for the environment.
Below are a few of hundreds of examples.
Nestle links the monetary bonus of its executive board to direct (referred to as scope 1) and indirect (referred to as scope 2) greenhouse gas (GHG) emissions reductions, as well as the expansion of the use of natural refrigerants in their industrial refrigeration systems and the use of natural refrigerants in all new ice cream chest freezers in Europe.
Unilever chief executive Paul Polman has part of his bonus tied to achieving GHG emissions reductions targets both within Unilever and throughout its supply chain.
At Statoil, the executive vice-president (EVP) of Drilling and Production Norway earns a bonus linked to achieving an "absolute reduction of emitted carbon dioxide (CO2) emissions compared to business as usual;" the EVP of Drilling and Production International has his bonus tied to achieving improvements on "CO2 intensity;" and the EVP Marketing, Processing and Renewable Energy is paid a bonus linked to a "three-staged key performance indicator consisting of energy efficiency, emissions to air (CO2, NOx,SOx) and emissions to water."
BASF, meanwhile, pays its corporate executive team a bonus for reaching the "BASF Group global goals on specific GHG emission reduction and energy efficiency."
So at least for top executives, it looks like it is getting easier — or at least more profitable — to be green.