Corporations Can Prevent Another Attack on our Democracy–Here's How | Opinion
The events of the past year from the ongoing COVID-19 pandemic to calls for racial and social justice—and a particularly contentious election followed by an insurrection at the Capitol to subvert those results—have left many corporations wondering what they can do to guard a healthy democracy.
Many of America's largest corporations have announced they are withholding support and employment of people and institutions that enabled former President Donald Trump's attempt to undermine democracy. While these calls are a great start, these efforts must be ongoing to make real impact.
The question for corporate leaders who have already taken steps to denounce the attacks on January 6 is simple: How serious are you about playing a part in ensuring a functioning democracy when the heat is off and the cameras are gone?
There is a direct line between violence at the Capitol and the anti-majoritarian character of so many of our institutions, whether it is redistricting or voting rights. While the immediate threat of January 6 has passed, the more subtle but perhaps damaging threats to our democracy remain—and there is a short window to do something about it. The corporate sector has an opportunity to play a role in strengthening democracy, and we call on companies to do just that.
Proactive democracy-strengthening efforts, such as expanding voting rights and reforming the arcane redistricting process at the state level, are essential to create a political environment where democracy can flourish.
Of the 139 votes in the House of Representatives to overturn the election results, nearly all of them come from members who represent "safe districts," meaning districts where there is essentially no possibility of a different political party winning the seat.
In that situation, the incumbent has more to fear electorally from a primary challenge within their party than from another party. And of those 139 votes, 85 of those members represent a district in states where a single party controls redistricting.
Gerrymandering is the process by which political parties draw electoral maps during redistricting that favor their own party. In states without an independent redistricting process, this leads to skewed maps that allow one party to easily hold a majority of the seats. In the American political system, this effectively means that a plurality of primary election voters decides who represents a safe district and that incumbent is only truly accountable to those primary election voters, not the broader electorate.
Today, we are very early in the redistricting process that occurs every decade in all 50 states, with each separately drawing lines for both the House of Representatives and state legislative districts.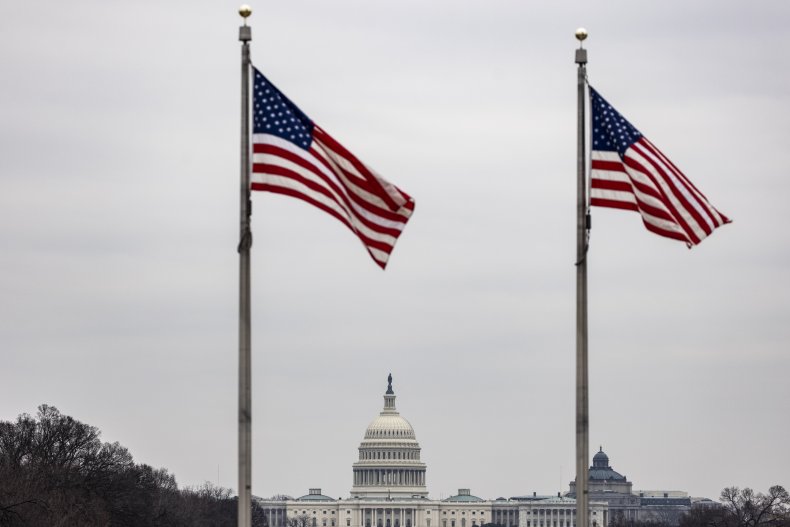 Reforming the redistricting process by adopting independent commissions, such as the one that exists in Arizona, would go a long way to strengthening the democratic process.
Businesses can make this happen by finding out first if their state has an independent redistricting commission, or if the lines are drawn by elected officials.
In cases of the latter, reach out to the state legislative leadership of both parties and the governor to make it clear that you want to see maps that are fair and do not favor one political party over another. The corporate sector has not played a role in redistricting in the past, and we see it as a timely and remarkable opportunity to make a meaningful impact.
In addition to redistricting, there are numerous legislative efforts to protect voting rights by expanding access to voting. Many of these measures, such as no-excuse mail voting and expanded early voting, were introduced temporarily during the COVID-19 pandemic. These should be made permanent. Others, such as automatic voter registration or same-day registration, exist in a number of states and can be implemented in others.
Businesses should seek to take concrete actions to support this effort, starting with understanding why and how companies invest in get-out-the-vote efforts. As the health and resilience of our democracy takes center stage, more groups like Business for America are emerging to mobilize the business community in ensuring safe and secure elections. Whether your company decides to join as a member or engage ad hoc, these groups are providing useful resources to help you plan.
As we saw in the past months, the current system is not set in stone. Our institutions and our democracy must be actively sustained and indeed won. There is no standing still for our democracy–there is either making advances in the inclusion, stability and security of the system, or there is backsliding.
A major engine of increasing instability comes from extreme, fringe political actors and the possibility that there is increasingly a revolving door between those who cast votes in the House and those who storm it in armed insurrection.
This is not good for the business environment, for the health of our democracy and for the U.S.' status in the world. Now is the time to act–with redistricting and the possibility of even more extreme gerrymandering that ensures general elections are not competitive and primaries can orient to the extreme.
Ben Malley is the political director at Tides Advocacy, a progressive nonprofit organization based in San Francisco that identifies, connects and fuels movements for social justice and the health of our democracy.
Edward Wang is the director of corporate social impact at Tides Foundation, a philanthropic and nonprofit partner dedicated to social justice.
The views expressed in this article are the writers' own.