Corpses Found in Quality Inn Suites After Carbon Monoxide Leak: Police
Two people were found dead inside a Quality Inn Suites in Kentucky on Friday due to suspected exposure to high levels of carbon monoxide (CO).
Police, fire, and EMS personnel responded to the scene in La Grange, Kentucky, around 5 p.m. following a 911 call that two people were found unconscious in the hotel.
First responders quickly located an adult female and adult male, who were determined to have died inside the building, according to a press release from the La Grange Police Department. Initial investigations suggested that the deaths were a result of high CO levels throughout the hotel, prompting the fire department to conduct a test.
"Fire department personnel utilized detectors and reported levels of carbon monoxide that required the evacuation of the occupants of the building," police said.
During the evacuation, police said one adult male, who had been staying in the hotel, exhibited signs of CO exposure and was immediately transferred to a nearby hospital for treatment. As of Sunday morning, his condition is unknown.
Police have not yet released the identities of the two people who died. Their deaths are currently under investigation by the police department and the Oldham County Coroner's Office.
Choice Hotels International, which owns Quality Inn Suites, told Newsweek in a statement on Monday that the hotel is fully cooperating with authorities.
"We are deeply saddened by the tragic event that took place at the Quality Inn in La Grange. Our thoughts and prayers are with those affected by this incident. The hotel, which is an independently-owned-and-operated franchise property, continues to cooperate fully with local authorities. Due to the ongoing police investigation, we are unable to provide further comment," a representative for the company said.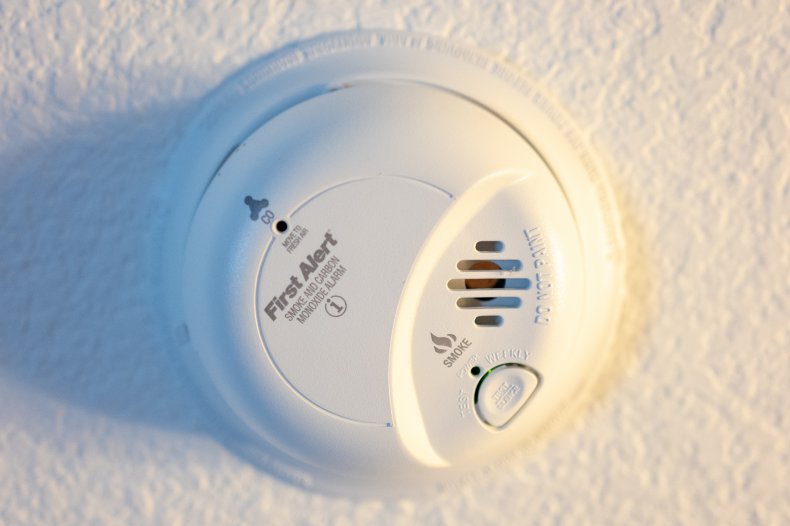 Friday's incident comes after nearly a dozen people were hospitalized for breathing in high levels of CO at a Hampton Inn in Marysville, Ohio, last month.
CO is a lethal gas that displaces oxygen in the body when inhaled, and can lead to poisoning and death. It is odorless and colorless, making it impossible for humans to detect it in the air.
According to the U.S. Centers for Disease Control and Prevention (CDC), over 400 Americans die from unintentional CO poisonings each year, while 4,000 are hospitalized, and 20,000 are given emergency treatment.
Symptoms of CO poisoning are often described as "flu-like" and can include headache, dizziness, weakness, upset stomach, vomiting, chest pain, confusion, and fainting. People who are exposed to CO while they are sleeping or impaired by alcohol can also die from poisoning before even showing symptoms.
CO is produced whenever a fossil fuel is burned, such as by a car or a stove. It can also be a result of other common household items including clothes dryers, water heaters, furnaces or boilers, gas or wood burning fireplaces, generators, and power tools.
To avoid toxic leaks and poisoning, the CDC recommends that all households have a CO detector and have appliances inspected yearly.
2/7/22 12:06 p.m. This story has been updated with a statement from Choice Hotels International.