Corrections Officers Fired After Two Patients Died When Transport Van Flooded During Hurricane Florence
About a month after Hurricane Florence wreaked havoc on South Carolina, two corrections officers were terminated from their positions stemming from the deaths of two women who drowned while being transported from a mental health facility.
Following the September 18 deaths of the women, 43-year-old Nicolette Green and 45-year-old Wendy Newton, corrections Officers Stephen Flood and Joshua Bishop were put on administrative leave. On Wednesday, the Horry County Sheriff's Office announced they'd been terminated from their employment.
A statement from the sheriff's office sent to Newsweek said the decision to fire the officers was the result of an ongoing internal administrative investigation.
The sheriff's office would not provide any further details about the employees' termination of employment because an inquiry by the South Carolina Law Enforcement Division is still ongoing.
"We are thrilled," Donnela Green-Johnson, Nikki's sister, told Greenville News, "because it's the first formal acknowledgment there was wrongdoing."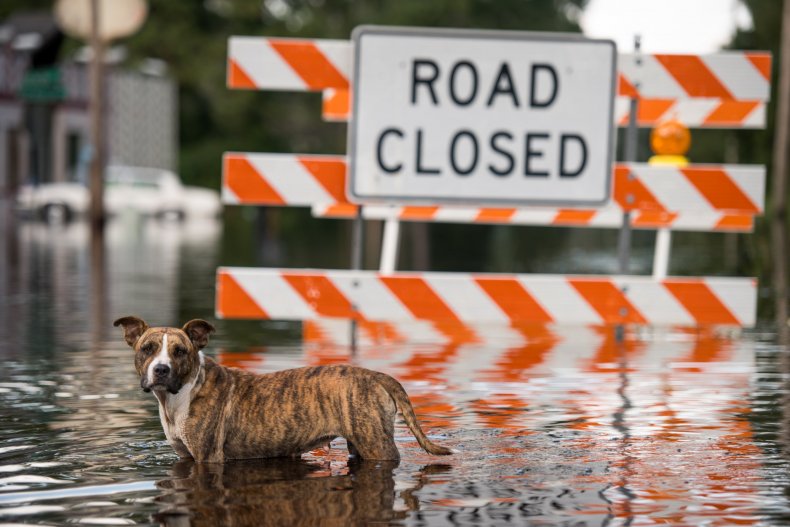 Green-Johnson added that the officers being fired "helps a little bit with the healing" and said the next step is for other investigations to be completed and a decision to be made about potential criminal charges.
On September 18, Flood and Bishop acted on a court order to transport Green and Newton to a different mental health facility. About halfway into the hour-long drive to Florence, South Carolina, the van encountered dangerous floodwaters near Highway 76 and Pee Dee Island Road in Marion County.
Horry County Sheriff Phillip Thompson told The Sun News that it can be "assumed" that the men drove around a barricade before reaching the flooded area and said the water quickly overtook the vehicle. Flood and Bishop were able to escape from the front of the van, but were unable to open the rear doors of the van to free Green and Newton.
Deputies waited to be rescued on top of the van for approximately 45 minutes, according to The Sun News and were taken to the hospital for treatment. The two women drowned and their bodies were recovered over 24 hours later.
Neither of the women were charged with a crime and Marion County coroner Jerry Richardson told The Washington Post that the sheriff's office providing transportation was a "courtesy."
"Sometimes you do the right thing and it ends up wrong," Richardson said.
Flood worked at the sheriff's office for 10 years, according to The Sun News, and Bishop worked there for six years.
During Hurricane Florence, a total of 51 people lost their lives, Reuters reported, including nine deaths in South Carolina.