Corruption in Nigeria: Buhari Wants Foreign Help to Return Stolen Money—These Three Cases Show Why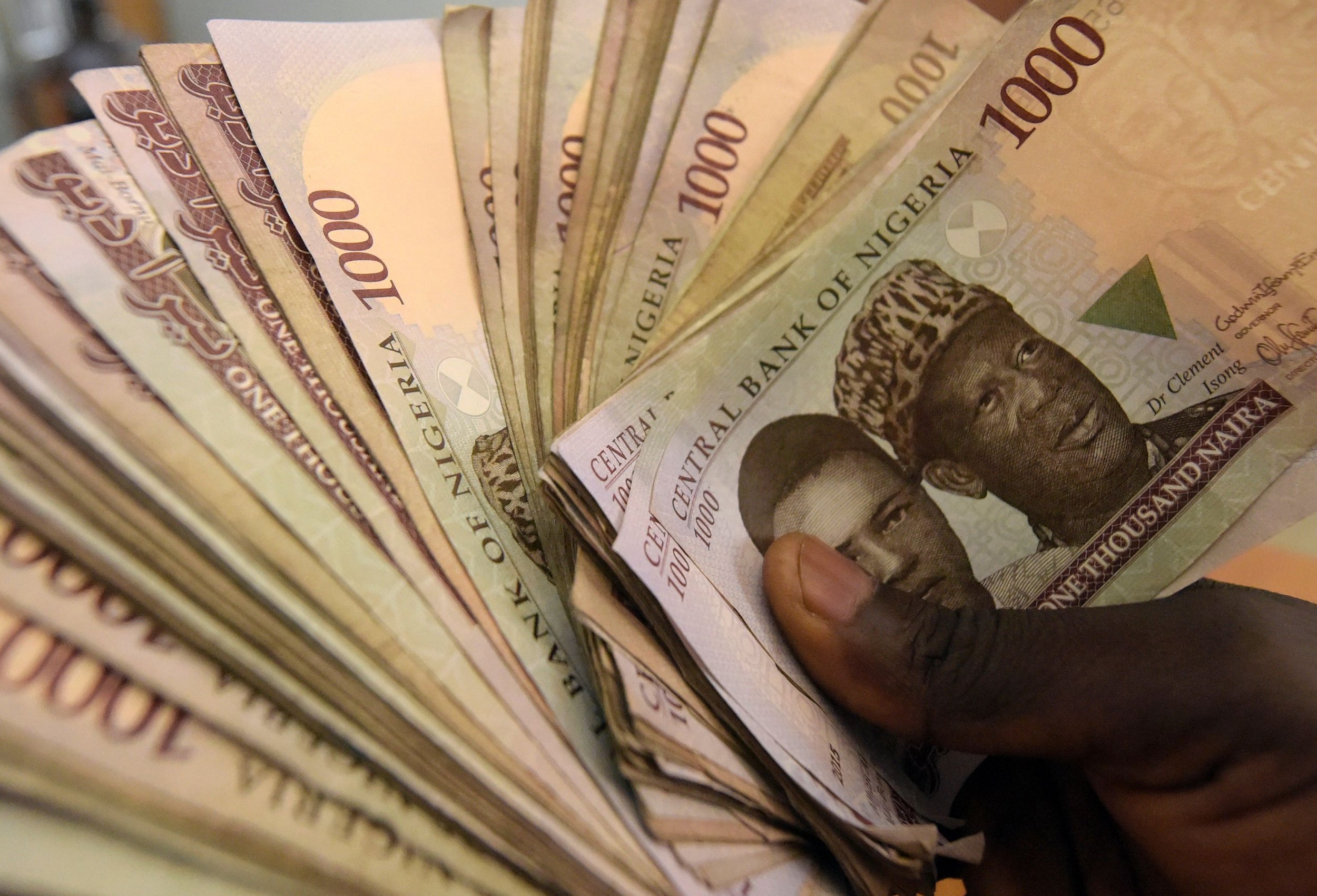 Nigeria has a long history of corruption, with government officials, public sector workers and private enterprises all having siphoned billions of dollars of state funds out of the West African country in recent years.
President Muhammadu Buhari was elected on a mandate to end this corruption and has already claimed some victories: in June 2016, the government claimed that it was in the process of recovering more than $10 billion in stolen cash and assets, and the Buhari administration has also put some high-profile figures on trial for graft.
But Buhari is yet to secure a major conviction for corruption, and the continuing dire economic situation in Nigeria has left some frustrated.
Nigerian lawmakers took what could be a key step forward in the anti-corruption battle on Tuesday, passing a bill that aims at improving foreign cooperation in returning stolen funds.
The bill states that Nigeria can ask any country where a suspected money launderer is hiding to help it prosecute the suspect, or even to prosecute the suspect itself on evidence provided by Nigeria.
Officials are hopeful that the bill could help Nigeria tackle the phenomenon of officials secreting public funds abroad.
There have been some infamous allegations of such practice in the country's history: Newsweek takes a look at three of Nigeria's major cases.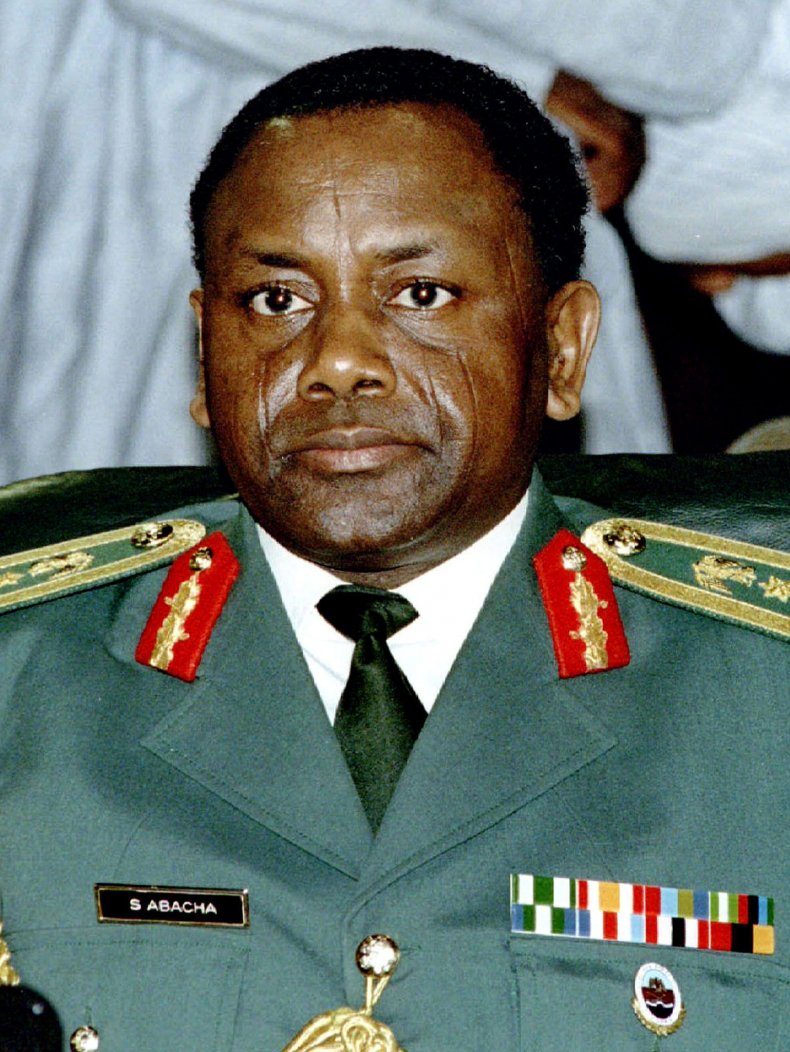 1. Sani Abacha
Nigeria's 10th head of state, military ruler Sani Abacha led the country between 1993 and 1998 and during those five years he appears to have been a prolific looter of public finances.
Abacha is suspected of having looted between $3-5 billion from state coffers, according to anti-corruption watchdog Transparency International.
Abacha hid much of his loot abroad: Buhari's government agreed a deal with Switzerland in 2016 for the latter to return $321 million of Abacha's funds seized by Swiss prosecutors. The late Abacha reportedly stored $2.2 billion in European accounts, the BBC reported.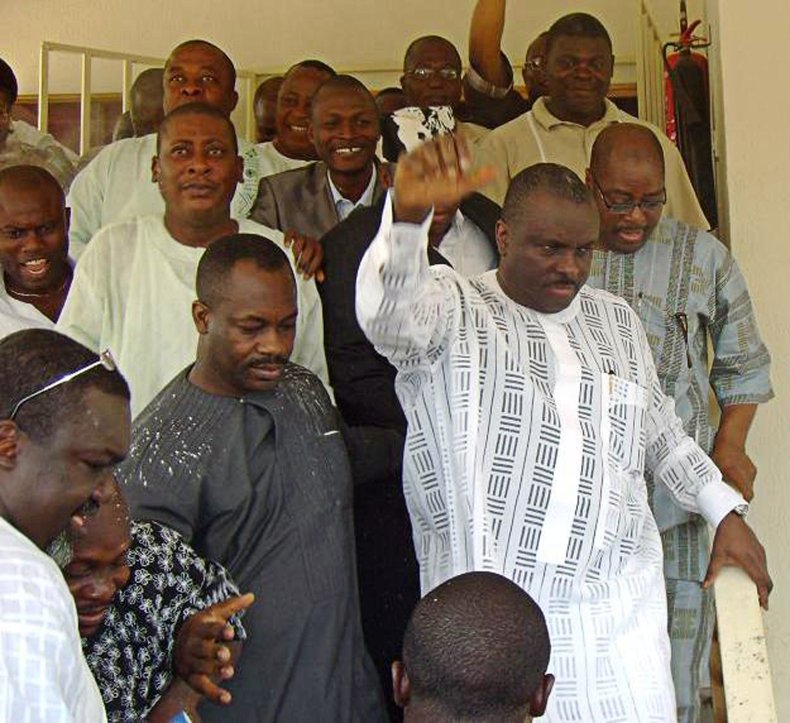 2. James Ibori
The former governor of Delta State — one of Nigeria's primary oil-producing regions — Ibori was arrested in Dubai in 2010 as part of a joint U.K.-Nigerian operation.
Having evaded capture in Nigeria, Ibori was transferred to the U.K. for trial and convicted of fraud and money laundering totaling almost £50 million ($77 million at the time).
Much of Ibori's funds were locked in property and cars. He bought a £2.2 million ($2.8 million) house in London, a £3.2 million ($4.1 million) mansion near Johannesburg, South Africa, and a fleet of armored Range Rovers worth £600,000 ($770,000).
Ibori was released from prison in December 2016 and is appealing against his conviction.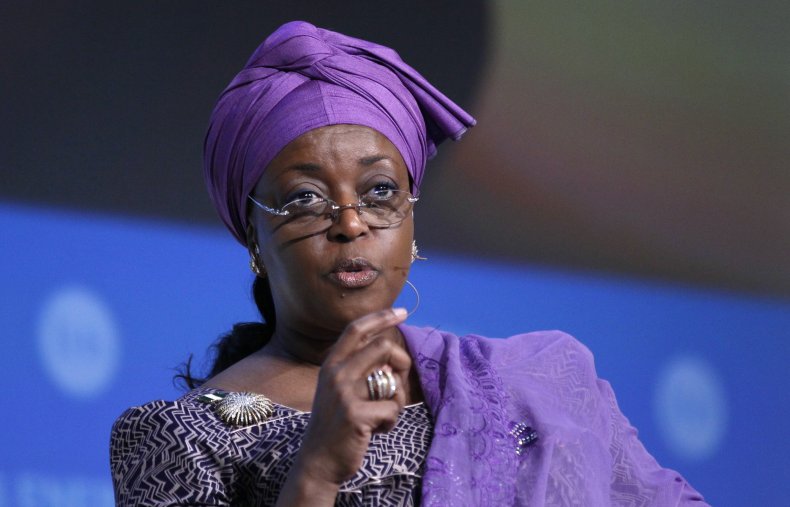 Alison-Madueke, oil minister under former Nigerian President Goodluck Jonathan, fled the country for London when Muhammadu Buhari defeated Jonathan in the 2015 election.
British police arrested her on charges of money laundering in October 2015, and she was granted bail.
While Alison-Madueke has not been formally convicted, a January court order by a high court in Lagos, Nigeria, ordered her to forfeit $153.3 million that—according to Nigeria's anti-graft agency—she had stolen from the country's national oil corporation.
Nigeria's anti-graft agency has also seized a $37.5 million apartment block in Lagos and an $18 million mansion in the capital Abuja, and is looking into properties in the U.K. and U.S., that were allegedly bought by the ex-oil minister.
In April, a Nigerian court charged Alison-Madueke and three other officials with conspiring to launder more than 264 million naira ($1.4 million at the time); the former minister was not present to enter a plea, but has previously denied wrongdoing.