Corruption and Tax Abuse Slow Action on Poverty and Climate Change | Opinion
Cross-border corruption, financial crime and tax abuse are enormous burdens foisted on every country in the world today. The world's poorest countries are particularly hurt by such losses. Resources are swathed in secrecy and held out of reach from tax authorities and law enforcement.
The figures are jaw dropping. A tenth of the world's GDP may be held in offshore financial assets. Just one type of tax abuse–the shopping around for tax-free jurisdictions by multinational corporations–costs countries $500 to $600 billion a year. As much as 2.7 percent of the global GDP is laundered by criminals.
The abuses may be hidden, but their impact is clear: growing inequality and instability, the vast transfer of wealth from the poorest to the richest, weak governance entrenched and public services undermined. Illicit financial flows curtail countries' ability to finance sustainable development and improve the lives of ordinary citizens.
Looking at the estimates from the State of Tax Justice report published last year, the potential resource gains from just tax avoidance and evasion are enormous.
Better tax rules that end tax abuses could, for example, help Bangladesh more than treble its social safety net, and enable Canada to finance 14km of new mass transit extensions in Toronto every single year. Recovered resources in Germany could pay for thousands of wind turbines each year, while Gambia could build on the order of 6,500 wells for clean water access.
United Nations Secretary-General António Guterres has likened COVID-19 "to an X-ray, revealing fractures in the fragile skeleton of the societies we have built."
The pandemic has accelerated corruption and inequality. The U.N. Office on Drugs and Crime warns of increases in fraud, while the IMF has noted challenges to tax collection. Billionaires' wealth has soared by 27.5 percent while 131 million people were pushed into poverty due to COVID-19.
Fortunately, there is a clear and effective roadmap to tackle these overlapping challenges. We can now assess the limits of the web of existing international instruments and institutions developed to tackle tax abuse, money laundering and corruption.
Previous initiatives have tried to tackle these thorny issues, focusing on more discrete types of illicit financial flows, most often corruption, or made purely technical recommendations.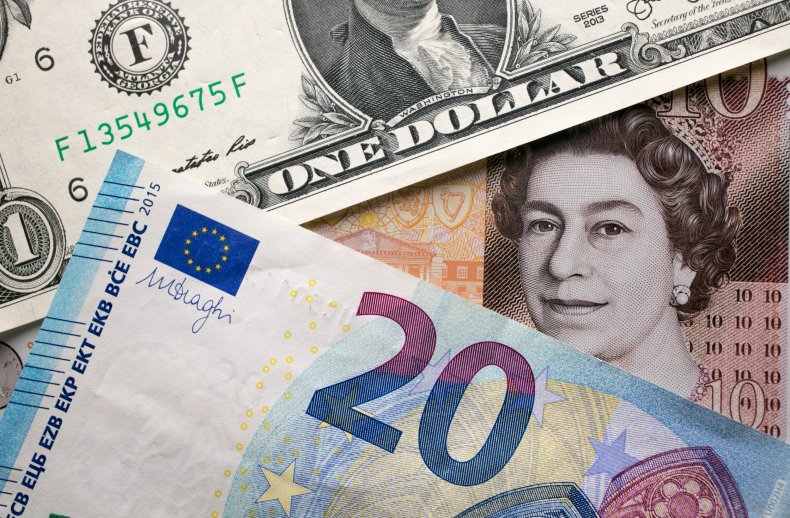 A FACTI Panel—including former world leaders and central bank governors, business and civil society heads and academics—tackles money laundering and corruption, tax evasion and aggressive tax planning in concert, offering a systemic reform package.
The Panel has no intention of its proposals devolving into empty slogans, but seeks swift actions. Most importantly, the Panel's approach is independent. It is not shackled by the demands of consensus building, which tends to lead to the lowest common denominator, in terms of outcomes.
There are now 14 concrete recommendations: including stronger laws and instruments to combat cross-border corruption and money laundering, action to tackle the bankers, lawyers and accountants who enable financial crime, strengthened transparency on ownership of companies and trusts and a global minimum tax on profits made by multinationals and digital giants. Stronger laws and institutions are needed to build a system of financial integrity for sustainable development.
We must have greater transparency around public spending, stronger international cooperation to prosecute bribery and global governance of tax abuse and money laundering. Those who enable financial crime must also face punitive sanctions. It's no longer adequate just to expose the kleptocrat stealing the peoples' wealth or the corporation evading taxes, but to ask who is allowing them to get away with it.
An international minimum rate for corporate tax will stop profit-shifting and harmful tax competition among countries. Fair taxation of digitalized economic activity means equitable treatment of digital and traditional businesses. This requires taxing multinational corporations based on global profit.
Such transformations will not come easily. We are calling for a Global Pact for Financial Integrity for Sustainable Development: one by which countries are determined to take ambitious and transformative action to strengthen financial integrity and agree that the additional resources released will be utilized, based on the priorities identified in their national development plans, to achieve sustainable development.
We must not be afraid of bold action, if we are to overcome both pandemic-related setbacks and existing systemic shortcomings.
If we act together and in solidarity with one another to fulfill our existing national and international commitments, and engage in new ones, a better world will come within reach.
Dalia Grybauskaitė is the former president of Lithuania.
Ibrahim Mayaki is the former prime minister of Niger.
The views expressed in this article are the writers' own.