Cory Booker Calls for New Standard to Create Accountability for Police Who Break the Law
Watch the full interview on ASP.
Senator Cory Booker is pushing for a new standard to hold police officers who break the law accountable for their actions.
The New Jersey Democrat told A Starting Point (ASP), a civic media organization, in an interview with actors Chris Evans and Mark Kassen that new standards and greater accountability are essential elements to police reform in the United States.
"You're not going to see real change if people can do things with impunity," Booker said.
Today, many states have qualified immunity laws to shield officials from being held personally liable for civil violations, including the right to be free from excessive police force.
In addition to reforming qualified immunity, Booker has pushed for a new standard with which officials can be criminally culpable. The willful standard being used now, he argued, is "very, very hard if not impossible to reach."
"What we want to do is create a standard lower than that called a reckless disregard standard, which would help us create more criminal accountability for police officers that break the law," the senator said.
The issue of police brutality came into sharp focus in 2020 after the death of George Floyd. Floyd died after former Minneapolis police officer Derek Chauvin pressed his knee into Floyd's neck for nearly 9 minutes during an arrest over a report of a fake $20 bill. Footage of the arrest showed Floyd pleading with officers that he couldn't breathe and calling out for his deceased mother.
Chauvin has been charged with second-degree murder, third-degree murder and second-degree manslaughter. His trial is currently underway in Minnesota. In the aftermath of his death, the U.S. House of Representatives passed the sweeping police reform George Floyd Act.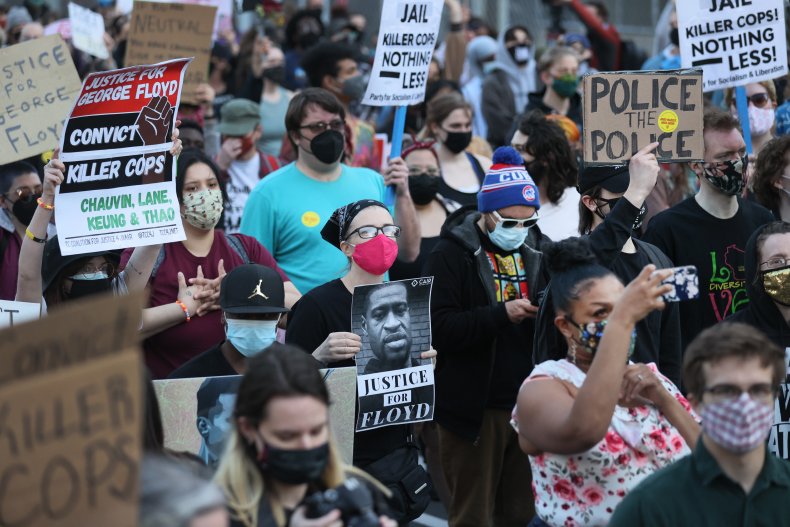 Before joining Congress, Booker served as the 38th mayor of Newark, New Jersey, from 2006 to 2013. Crime fell significantly in the first years of Booker's leadership as he pursued measures to reform the criminal justice system.
"It was an extraordinary learning experience for me," Booker told ASP of his time running the Newark Police Department. He also recalled a conversation he had at the time with the head of the FBI about the issue of gang violence.
"I go, 'How do we solve this problem?'" Booker said. "I'll never forget the wisdom of his response. He looked at me deadpan and said, 'We do not solve this problem.' In other words, he was clear that they were just treating a symptom of the problem. That true public safety has to go a lot deeper than law enforcement."
Instead, he argued, more emphasis should be placed on investing in human well-being and human flourishing.
The senator pointed to what he saw as signs of progress under President Joe Biden's administration, including Biden's call for a full replacement of lead pipe service lines and his expansion of the child tax credit.
"We have to start thinking about public safety beyond a police officer on every corner," Booker said, "and begin to start thinking about things that help us with mental health challenges as a society, addiction challenges as a society, and the health and well-being of our children."