Cory Booker Says He's Having 'I Am Spartacus' Moment At Kavanaugh Hearing
Senator Cory Booker (D-New Jersey) claimed he had something akin to an "I am Spartacus" moment during Thursday's hearing forSupreme Court nominee Brett Kavanaugh.
Booker knowingly and publicly leaked documents about Kavanaugh that were deemed "committee confidential" despite rules that could have him barred from the Senate.
Democrats had argued that the documents in question should never have been hidden from the public. When Senator John Cornyn (R-Texas) said that rules stated Booker risked expulsion from the Senate under the rules, the New Jersey lawmaker dared him to do so.
"Bring the charges," Booker said. He soon got support from other Democratic senators.
"Apply the rule, bring the charges," his colleague Richard Blumenthal (D-Texas) said in response. "All of us are ready to face that rule."
"This is about the closest I'll ever have in my life to an 'I am Spartacus' moment," said Booker.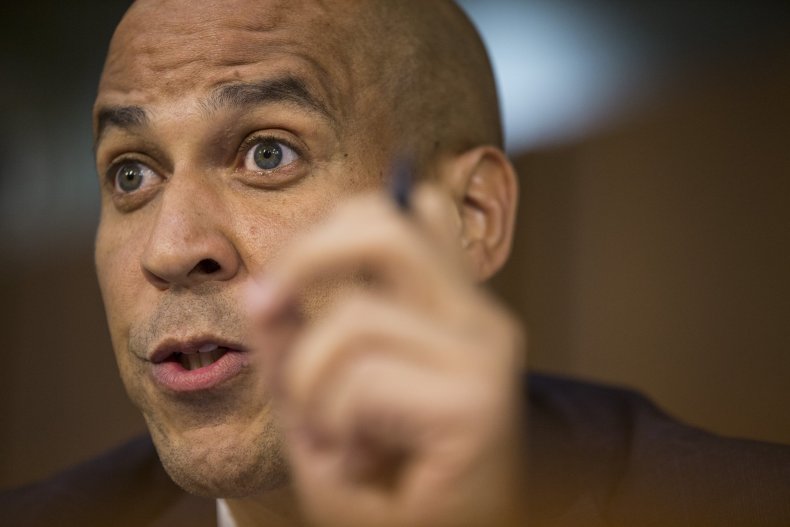 Booker was referencing the classic Stanley Kubrick film Spartacus, during which slaves to Romans all claim they are Spartacus in an effort to save their friend.
The documents leaked by Booker had thoughts from Kavanaugh on racial profiling. He defended his decision after leaking.
"As I've been saying from the beginning, this process has been a sham," Booker's said in a statement released by his office as the hearing continued. "The fact that tens of thousands of documents revealing a Supreme Court nominee's views on key issues were deemed committee confidential and not available to the public reflects the absurdity of this process. The public has a right to access documents about a Supreme Court nominee's views on issues that are profoundly important, such as race and the law. This process has demonstrated an unprecedented level of secrecy and opaqueness that undermines the Senate's constitutional duty to advice and consent."
Leaked emails also showed that Kavanaugh has expressed that Roe v. Wade—which made abortion legal throughout the country—could be overturned.
"I am not sure that all legal scholars refer to Roe as the settled law of the land at the Supreme Court level since Court can always overrule its precedent," the email read. "Three current Justices on the Court would do so."