Cory Booker Says a 'Perfect Storm' of Diminishing Funds, Not Making Debate Stage Ended His 2020 Presidential Campaign
After informing his supporters that he was suspending his presidential campaign, New Jersey Senator Cory Booker appeared on The Rachel Maddow Show Monday night for a post-exit interview.
Booker cited the lack of campaign funds and his absence from the Tuesday debate as major reasons for his decisions.
"Everyone except for [Colorado Senator and presidential candidate] Michael Bennet, who is one of the most exceptional leaders I've ever worked with, have a tremendous amount of money stocked up," Booker told Maddow. "I think it will help them be on TV ads and the like."
"For us, it was a perfect storm," Booker continued. "It was not making the debate stage. It was being off the field for a week or two. We just got hit with everything at once and had to make the call."
Although Booker was sad that his campaign came to a close, he enjoyed the "experience itself."
"There's obviously a sadness, a mourning when a year-long effort comes to an end," Booker told Maddow. "But the experience itself, the people I've met, the irrationally committed folks to the vision and the mission that we had in this campaign, that just lifts me and my heart is really full."
Booker did not endorse a presidential candidate, allowing speculation to who he will throw his support behind to continue.
"I don't know yet," Booker told Maddow concerning whether he would make an endorsement during the primaries. "I'm taking a break for a little bit. I literally have to take a quick turn into a senate race, which we are starting from scratch."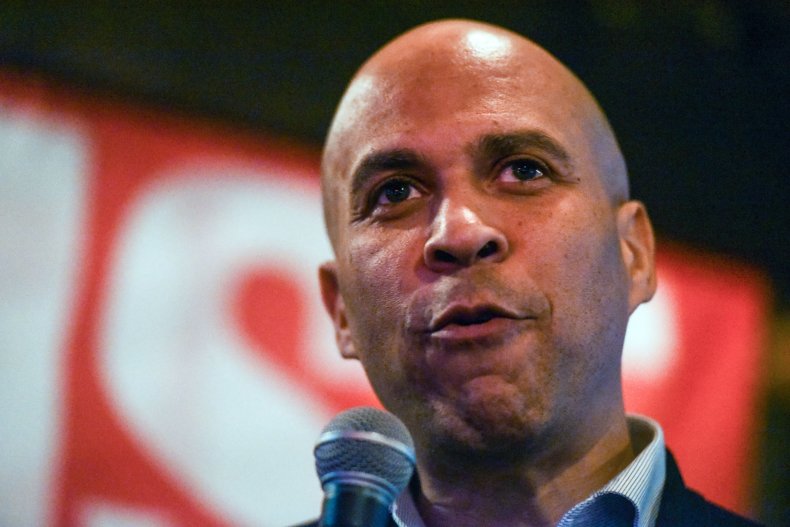 "I will do everything I can to support our nominee," Booker said, "but as I'm running for reelection in the senate, I'm going to be doing everything I can for people all over this country. I will run myself ragged."
In a letter published Monday on Medium, Booker said bringing his campaign to a halt was "a difficult decision to make. But I got into this race to win, and I've always said I wouldn't continue if there was no longer a path to victory."
Booker was not present on the debate stage in December because he did not meet the polling thresholds set by the Democratic National Committee for qualification.
Booker joined the Democratic presidential race in February 2019. He was a co-sponsor for Senator Bernie Sanders Medicare for All Act, although he claimed he had no intention of getting rid of private healthcare.
Booker also voiced his support for the Green New Deal, an overhaul of current immigration policies and procedures and pro-choice reproduction rights.
He also supported the legalization of marijuana at the federal level and garnered laughs at the November 2019 Democratic debate in Georgia when he suggested that his opponent, former Vice President Joe Biden, "might have been high" after claiming that marijuana was a gateway drug.
"I have a lot of respect for the vice president," Booker said during the debate. "He has sworn me into my office and he's a hero. This week I hear him literally say that 'I don't think we should legalize marijuana. I thought you might have been high when you said it."
Biden is currently the front runner in Iowa holding at 24 percent in the most recent Fox News poll.
The graphic below, provided by Statista, illustrates which candidates are still in the running for the 2020 election.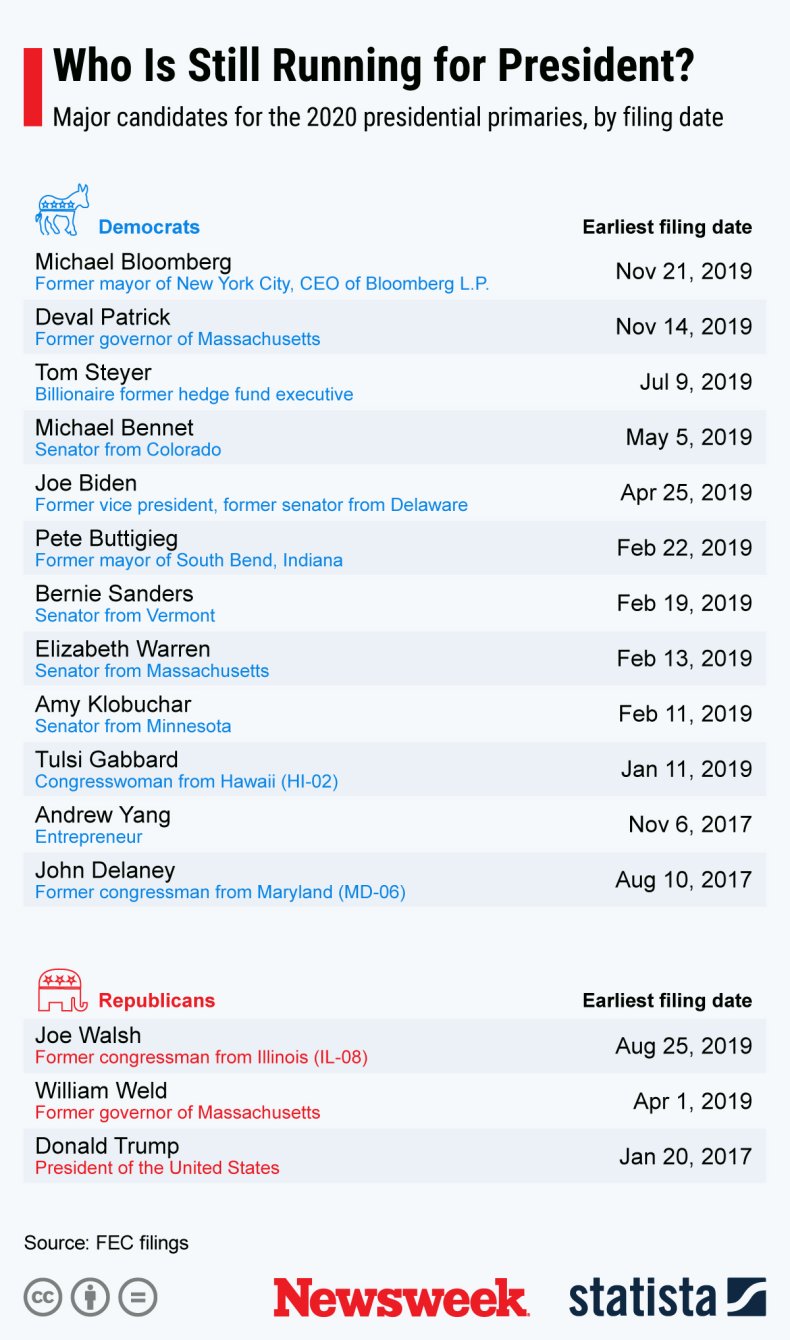 This article was updated to include an infographic.