Cosby Accuser Janice Baker-Kinney Responds to Guilty Verdict, 'Finally, Justice Has Been Served'
Just minutes after Bill Cosby was found guilty Thursday of three counts of aggravated indecent assault, Janice Baker-Kinney—who accused Cosby of drugging and assaulting her—put out a powerful response to the news.
"I am overwhelmed with joy, relief, and gratitude," she wrote, in part, in a statement posted to Twitter. "Joy that finally, justice has been served."
Posted below is the statement, transcribed in full:
I am overwhelmed with joy, relief, and gratitude. Joy that finally, justice has been served. Relief that the years of this toxic chain of silence has been broken and we can now move forward with our heads held high as survivors and not victims. And gratitude; so much gratitude for our fierce and steadfast supporters, my fellow sister survivors, Kevin Steele and the entire District Attorney's Office and to the men and women on this jury. I am so grateful that this jury was able to distinguish the facts and really hear our true pain versus the defense's shameful fictional nonsense, their vitriol and their stereotypical victim blaming. I would also like to thank my attorney, Ms. Gloria Allred for her compassion and relentless fight to represent those of us who otherwise may not have been heard. Her tenacity has inspired many of us to continue our mission of eliminating the Statute of Limitations for sexual assault nationwide. This may be the end for Mr. Cosby but this victory is just the beginning for many of us, to fight for justice, to do the right thing and support every person who has ever been shamed and humiliated and blamed. May this verdict open the floodgates to those who have been hiding their shame for far too long and give them the courage to come forward. You are NOT alone. We hear you and we believe you. Thank you.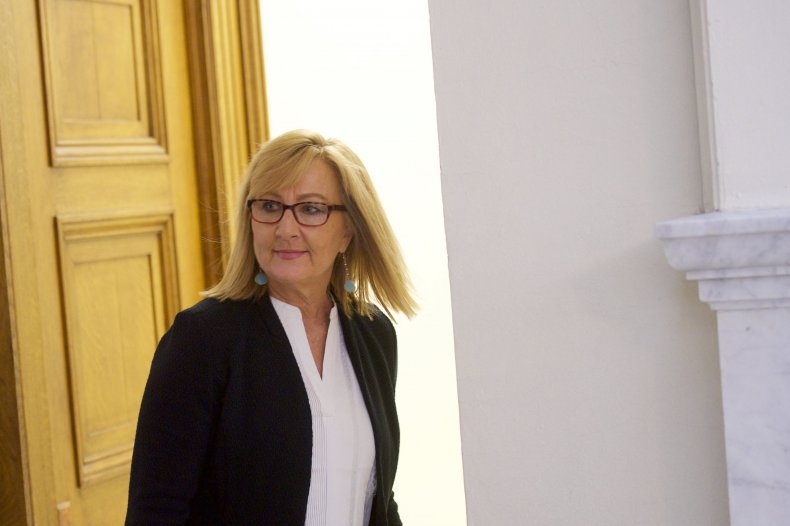 The case that resulted in the guilty verdicts in Norristown, Pennsylvania, on Thursday centered on accusations from Andrea Constand, who said Cosby drugged and assaulted her. Dozens of women have accused Cosby of sexual assault, including Baker-Kinney. She testified in the most recent case to help prosecutors build their case, accusing Cosby of raping her when she was a bartender in Reno, Nevada in 1982.