Cosby Biography Mark Whitaker: 'I Was Wrong' Not to Address Rape Allegations in Book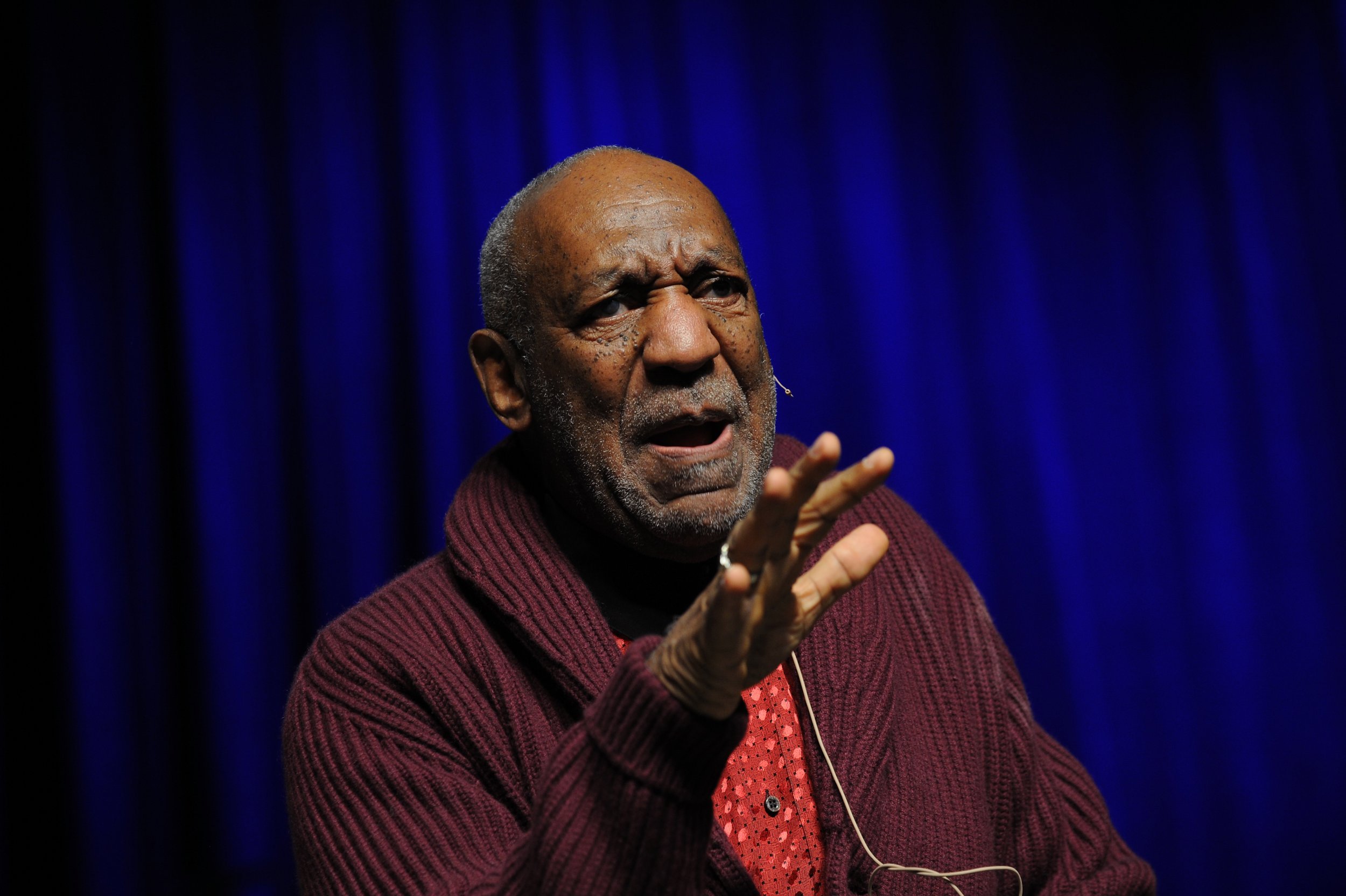 Bill Cosby biographer Mark Whitaker has apologized on Twitter for not discussing rape allegations against Cosby in his 2014 book about the comedian.
Whitaker, a former editor of this magazine, which he led from 1998 until 2006 as one of the country's first African-American magazine editors, published Cosby: His Life and Times in September. The 500-page book purports to be a "frank, fun and fascinating account" of the comic's life but scarcely addresses the numerous rape allegations that have been brought against Cosby, many of them prior to the book's publication.
"David you are right. I was wrong to not deal with the sexual assault charges against Cosby and pursue them more aggressively," Whitaker tweeted in response to aNew York Times piece by media columnist David Carr. "I am following new developments and will address them at the appropriate time. If true the stories are shocking and horrible."
In the Times piece, Carr calls out Cosby's "enablers"—the journalists who failed to take seriously the numerous rape accusations. Carr includes himself in that group. The remorse Carr expresses has become a popular media trope as more and more sexual assault allegations against Cosby emerge.
But until now, Whitaker has expressed no regrets. In a statement provided to Newsweek (and published on BuzzFeed) in September, the author explained, "I was aware of the allegations, but ultimately decided not to include them in my book. I didn't want to print allegations that I couldn't confirm independently."
Cosby's lawyers reportedly threatened to sue Whitaker and his publisher if the book pursued those charges in any depth.
"Like everyone else, Mark is following the story and the new allegations as they emerge," the author's publicist told Newsweek via email. "He will speak to it at the appropriate time, but for now he won't have anything to add to what he said on Twitter until he's spent more time reporting it."
Whitaker himself declined to respond to multiple requests for comment.