Cosmetics company Morphe has ended its longtime partnership with YouTube Influencer Jeffree Star.
The company announced plans to discontinue its line of makeup brushes in collaboration with Star on Friday, over Twitter. However, Morphe did not explain precisely why or how the ending came about.
"Today we've made the decision to cease all commercial activity related to Jeffree Star and affiliated products. We expect this to conclude within the coming weeks. As we look to the future, we will continue to share updates on what lies ahead for the Morphe brand," Morphe wrote in a tweet.
Star's Morphe collection included a range of cosmetic brushes—among them, contouring and eye brushes. Before brushes, Star created a collection of eye makeup palettes with the brand in August 2019. He has long used and promoted Morphe products on his widely popular YouTube Channel. Star is also the owner of his own makeup company, Jeffree Star Cosmetics.
Newsweek has reached out to both Morphe and Star for comment, but did not hear back in time for publication.
The end of Morphe and Star's relationship comes following rumors that he was one of the brand's owners, sparked by fellow YouTuber Tati Westbrook, who first made the claims in a scathing June video detailing her contentious experience with Star. Morphe denied those claims.
"We can confirm that Jeffree Star retains no ownership of Morphe. He's not an investor. He's not a co-owner. Our only relationship is through retail distribution of Jeffree Star Cosmetics and our 2019 MorpheX collaboration," a representative for the company told Insider in June.
Morphe's announcement also comes amid controversy involving Star's alleged racist past, which was exposed in the midst of the takedown of Star's friend and YouTube partner, Shane Dawson. Old videos of Dawson in blackface and portraying culturally offensive stereotypes resurfaced on the internet in June, resulting in a wave of backlash. It also cast a spotlight on Star, who, in June, had his own problematic photo resurface—one featuring a swastika and the words "LipstickNazi.com coming soon."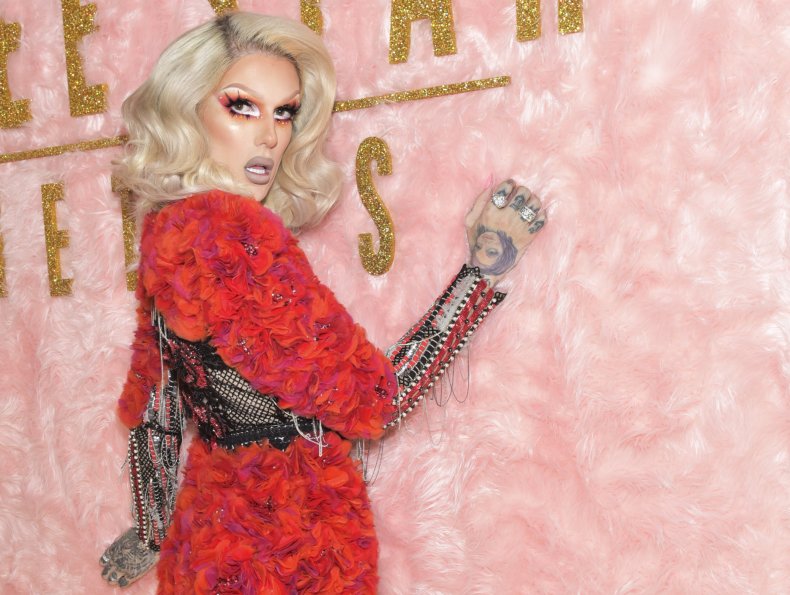 Star took responsibility for the photo and confirmed that it was a photo he took in 2004.
He was also accused of manipulating a Black micro-influencer, Kameron Lester, who claimed the makeup artist used him as his "token Black boy."
And back in 2017, Star was entangled in another racist scandal, stemming from his feud with former friend and YouTuber Laura Lee, during which YouTuber Gabby Zamora called attention to Star's former MySpace posts, referencing Star's alleged common use of the n-word and inflammatory comments about Black people.
Star released an apology video on YouTube that same year and explained his past behavior.