Cosmetics, Medications Found in Blood of Australian Turtles Along Great Barrier Reef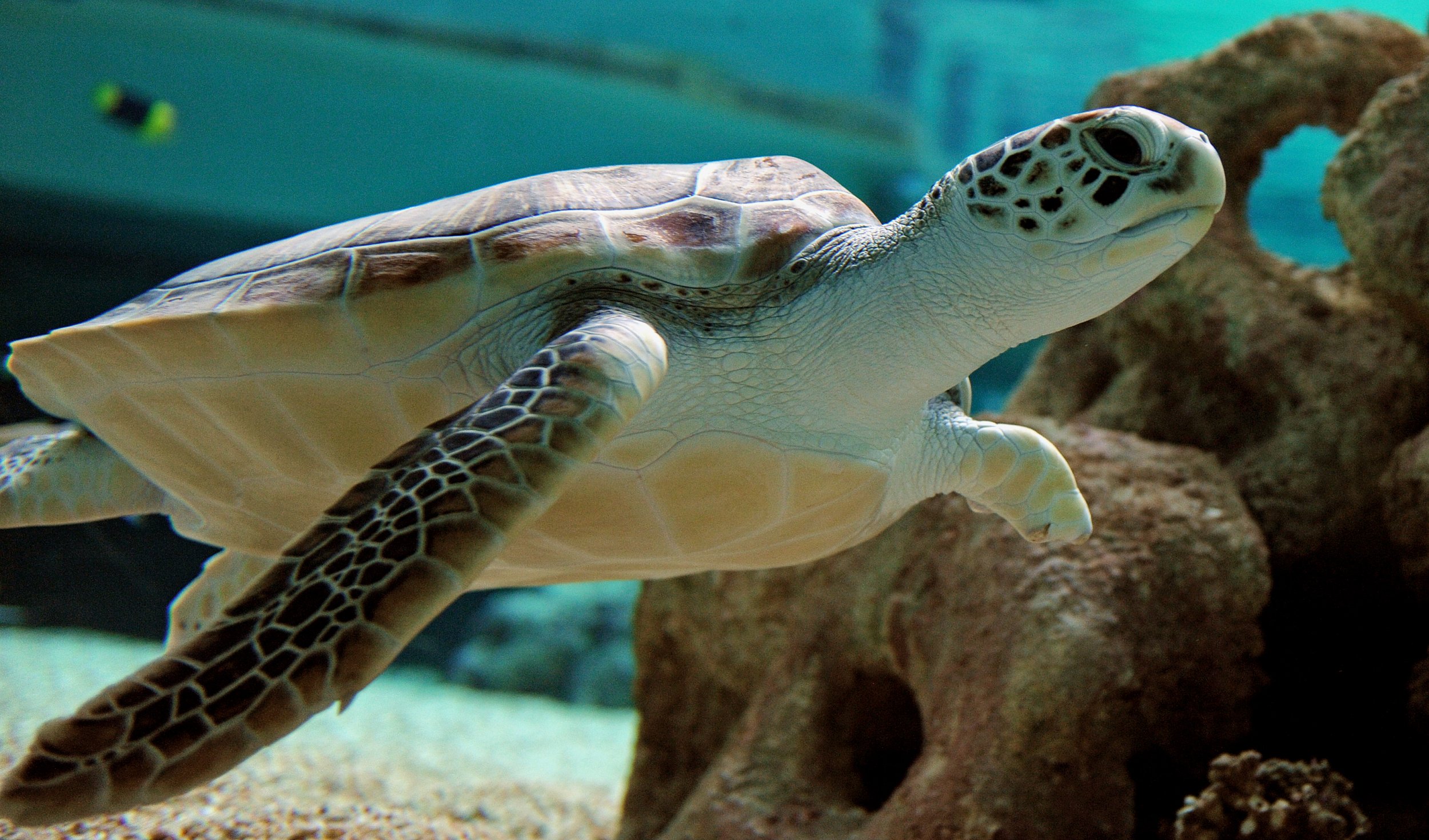 Green turtles in the Great Barrier Reef are the latest identified victims of environmental pollution. Researchers with the Queensland Alliance for Environmental Health Sciences in Australia found heart and gout medications, herbicides, pesticides and industrial chemicals in blood samples taken from green turtles living near two urban locations and three remote locations along the reef.
Specifically, the blood analysis turned up allopurinol, which is used to treat kidney stones; isoquinoline, used in adhesives; guaiaculsulfonate, a pharmaceutical ingredient; and several other "unpronouncables." The researchers also found compounds used in cosmetics and some that they couldn't identify.
According to University of Melbourne chemist Amy Heffernan, one of the study leaders, the chemicals found in the turtles' blood differed among sites. But regardless of where the turtles lived, they were affected by human pollutants. "What you put down your sink, spray on your farms or release from industries ends up in the marine environment and in turtles in the Great Barrier Reef," said Heffernan.
The study was part of the Rivers to Reef to Turtles Project, a multiyear program sponsored by the World Wildlife Foundation-Australia and Banrock Station Wines Environmental Trust. The aim of the project is to identify pollutants in rivers, the Great Barrier Reef and the turtles who make their home there in order to gauge and improve the health of these animals. Christine Hof, a spokesperson for the World Wildlife Foundation-Australia, said the turtles could be an effective way to keep tabs on what chemicals are seeping into the reef and potentially hurting its wildlife.
According to the Chemical Abstracts Service, a registry for new substances, about 15,000 new human-made compounds are added each day: That's one chemical every six seconds. Efforts to determine which of them may be harmful to the environment where they end up cannot keep pace.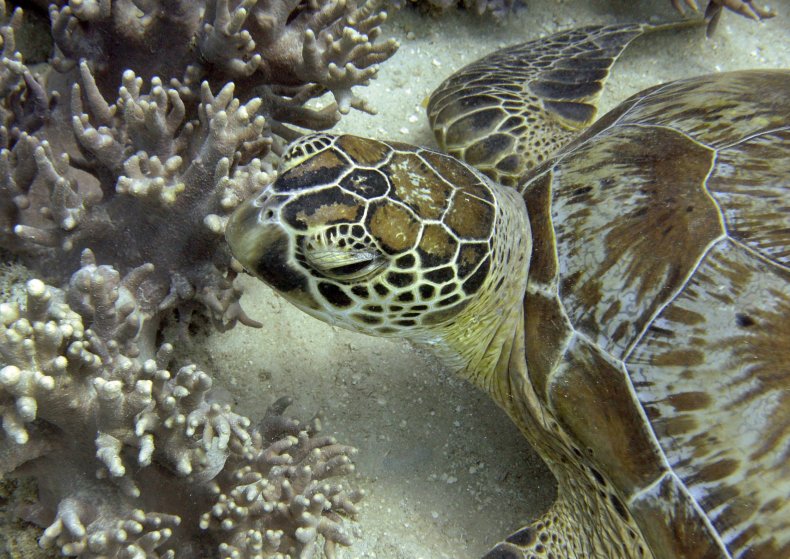 Because of their coastal bay habitat, green turtles are hit hard by human activity. Flooding washes chemicals from farm soil and urban areas onto the Great Barrier Reef, which in turn harms the seagrass and coral on which the turtles survive. In recent years, high rates of death and disease among the green turtles have caused alarm.
Green turtles are not the only reptiles affected by human activity in this region. Six of the world's seven marine turtle species live in the Great Barrier Reef. All of them are considered endangered or vulnerable.
The green turtles have been especially hard-hit. This new report follows the disturbing discovery last year of tumors growing on an increasing number of these animals worldwide, with human pollutants as the suspected cause.