How Does 'Cosmic Love' Work? New Prime Video Dating Show Explained
The first season of Cosmic Love has begun on Prime Video. The dating show and social experiment features four single people trying to find their perfect match solely through astrological matchmaking.
Throughout the episodes, the four will meet fellow singletons with whom they will mingle, match, date and then eliminate, before eventually making what could be the biggest decision of their lives.
So how does Cosmic Love actually work? Newsweek has everything you need to know.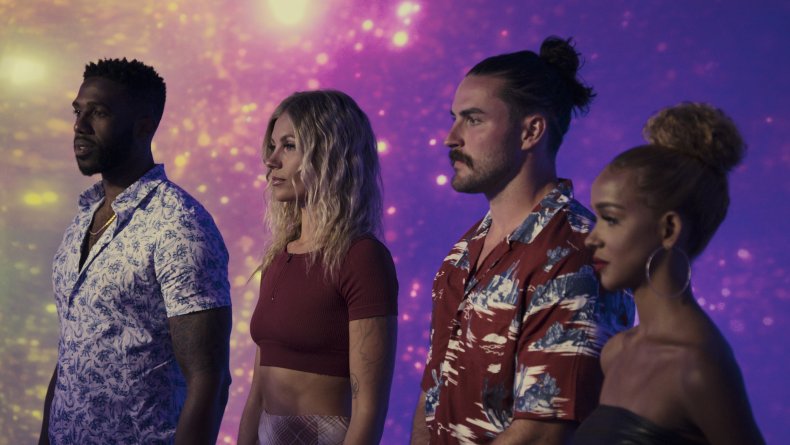 How Does the Show Work?
On the show, four individuals called the Elements each represent one of the four elements of astrology (air, fire, water and earth). They have traveled to a retreat run by a mystical guide called the Astro Chamber.
The Elements are:
Noel, 31, a personal trainer and nutrition coach who represents water.

Phoebe, 28, who runs a marketing business and personal brand and represents fire.
Wildland firefighter Connor, 27, who represents air.
Maria, 28, a professional makeup artist who represents earth.
At the retreat, the Elements are joined by 16 other singletons (eight men and eight women), who have each been matched to an Element. Based only on their birth charts, the singletons have been selected because of their perfect astrological compatibility with one of the Elements. The Elements have not been told the contestants they are matched with, but this information will be revealed as the show progresses.
Guiding the singletons through their journey are the show's astrologers, authors Ophira and Tali Edut (aka the AstroTwins), and the mysterious Astro Chamber (voiced by Cree Summer).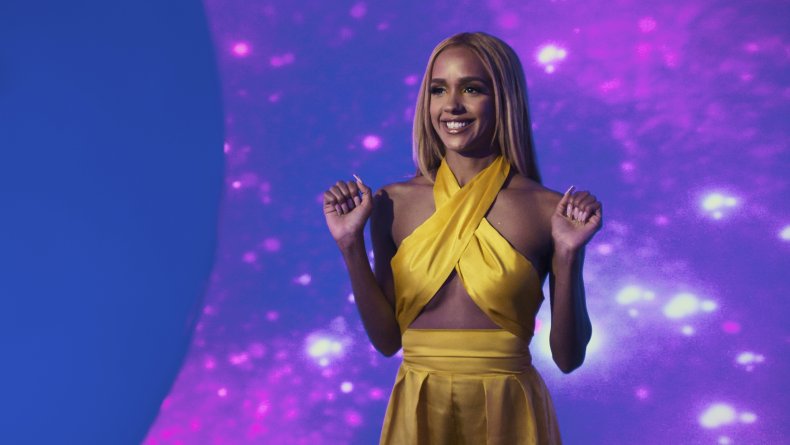 How Are the Elements and Singletons Matched?
In the first episode of Cosmic Love, the Astro Chamber tells viewers that while most people know their sun sign (which considers only the sun's position at birth), the show is going deeper than that. A person's birth chart is a map showing how all the planets were aligned at the exact moment they were born. The Astro Chamber has used this information to carefully select potential partners for each of the Elements.
Over the course of the episodes, the Astro Chamber will give the Elements personalized chart readings to guide them on their journey as they try to determine their matches.
Once all their matches have been revealed, the Elements must eliminate those they don't see a future with.
At the end of the season, the Elements will have to make a huge, potentially life-changing choice: They must decide whether they are ready to settle down and marry one of their matches.
Season 1 of Cosmic Love is now available to stream on Prime Video.