Meet The 'Cosmic Love' Cast and Where to Find Them on Instagram
Cosmic Love is the new dating show and social experiment from Prime Video that will see four individuals attempt to find their perfect match through astrological matchmaking.
In the reality show, four individuals, each representing one of the four elements of astrology (Air, Fire, Water, Earth), will travel to a retreat run by a mystical guide, the Astro Chamber.
There they are joined by 16 other singletons with whom they have to mingle, match, date, and eliminate, before eventually making the biggest decision of their lives.
Will they marry their match, based solely on their astrology? Or will someone else have captured their hearts?
Guiding the singletons through their journey are the show's astrologers, best-selling authors Ophira and Tali Edut (a.k.a. The AstroTwins), and the mysterious Astro Chamber (voiced by Cree Summer).
Ahead of the mystical show's premiere, Newsweek has everything you need know (including the Instagrams) about the cast of Prime Video's Cosmic Love.
Meet the Elements On the Cosmic Love Cast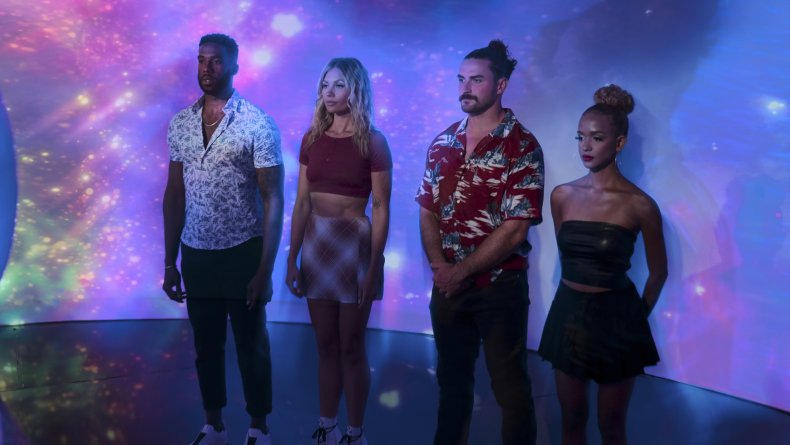 Noel Allen (@superfitnoel)
Noel, 31, is a personal trainer and nutrition coach who is the Water Element on Cosmic Love. Raised in New Jersey, Pisces Noel now lives in Tampa.
Phoebe Davis (@flexingphoebs)
Phoebe, 28, is the the Fire Element on Cosmic Love. A native of Spokane, Washington, Phoebe lives in San Diego, where she runs a marketing business and personal brand.
Connor Shennan (@shennanconnor)
Gemini Connor, 27, represents the Air Element on Cosmic Love. He is a wildland firefighter who grew up in a close-knit Michigan family and currently lives in Phoenix.
Maria Rodriguez (@xmariasbeautyparty)
Capricorn Maria, 28, is the Earth Element on Cosmic Love. Raised in New York City, Maria is a professional makeup artist who owns several successful businesses.
Meet the Girls From the Cosmic Love Cast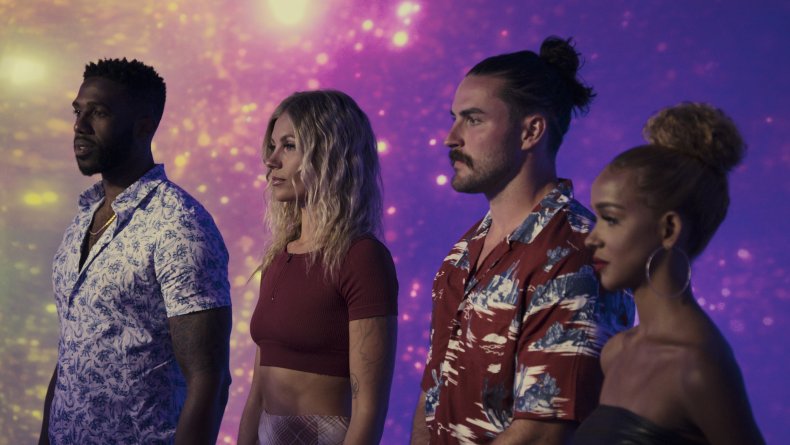 Adrianna, 25 is a molecular biologist, model, and actress from Boca Raton, Florida. Her star sign is Sagittarius.
Yana Orlova (@champagneyaniii)
Yana, 29, hails from Ukraine and lives in New York City, where she works in the nightlife industry. Her star sign is Aquarius.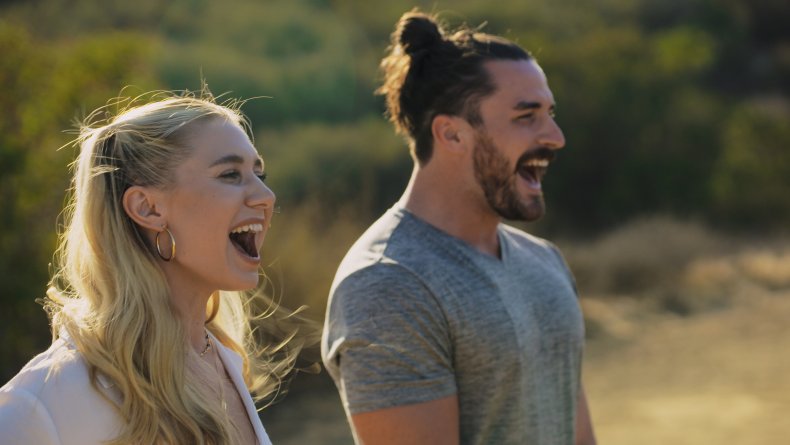 Danae DeSpain (@danaedespain
)
Astrology aficionado Danae, 32, is a Leo who was raised in Bend, Oregon. She now travels the world while creating a cosmic-inspired lifestyle brand.
Ana Miranda (@anasworld19)
Ana, 29, is a Pisces bartender and bottle service waitress from San Diego.
Jasmine Rodulfo (@jasmineelynn)

Jasmine is a 24-year-old social media marketer who was raised in the Bronx but now lives in Dallas. Her star sign is Cancer.
Jazmin Potts (@jazz.thegem)
Free-spirited Gemini Jazmin, 27, was raised in New York and lives in Orlando, where she works as a stylist.
Theresa Vongkhamchanh (@theresavoguekhamchanh)
Theresa is 30 years old and currently resides in her hometown of Nashville. She is a Scorpio who works as a social media manager.
Morgan Raphael (@morganraphael)
Morgan, 29, is a Virgo who runs a full-time business. Originally from New Jersey, Morgan now lives and works in Chicago.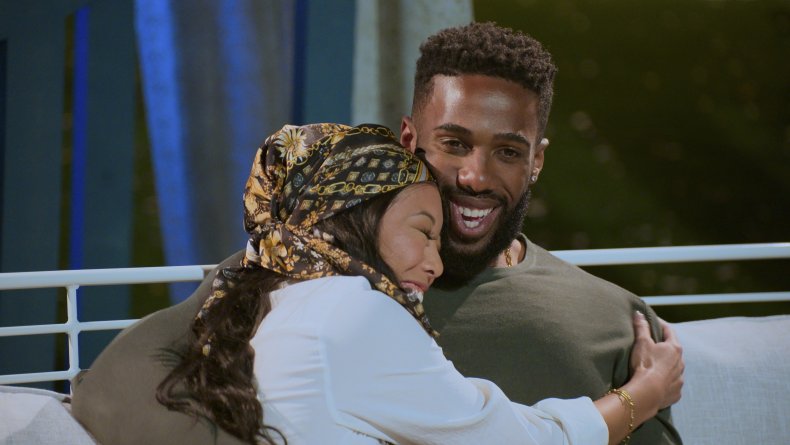 Meet the Boys From the Cosmic Love cast
Chris Ragusa (@chrisragusaa)
Chris "Goose" Ragusa is a 27-year-old engineer from Connecticut who currently resides in Florida. His star sign is Leo.
Christopher J. Essex (@christopherjessex)
Country music singer Christopher J. is a 26-year-old Pisces living in Nashville.
Caleb McDonnell (@theblackirishrealtor)
Caleb, 28, was raised in Ireland but moved to the United States at age 21, settling in Delray Beach, Florida. Caleb, a Pisces, works as a real estate agent.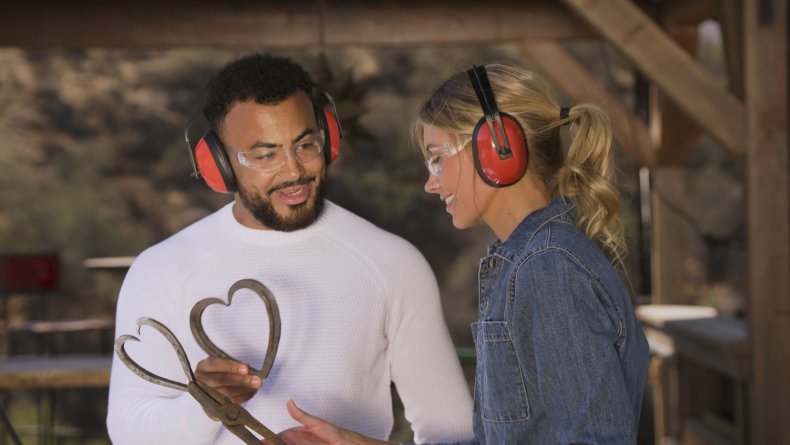 Christopher Jones (@chrisj2x)
Christopher is a 29-year-old Sagittarius born and raised in Baltimore. He is currently attending law school at the University of Pennsylvania.
Darren Hopes (@darren_hopes4)
Darren is a 26-year-old realtor from Houston, who is a Scorpio.
David Christopher (@david_christopher_official)
David, 34, is an Aquarius from Los Angeles. He is the CEO of his own streaming TV network and is also a professional musician and fitness coach.
Javier McIntosh (@javiermcintosh)
Javier is a 33-year-old film director who lives in Atlanta. His star sign is Capricorn.
Phillip Newhard (@prince_phillip_5)
Phillip, 29, is a New York City native and real estate investor who lives between NYC and Cape Cod. His star sign is Capricorn.
Season 1 of Cosmic Love will be available to stream on Prime Video on August 12