NYCC 2018 Had Copious Amounts of Cosplay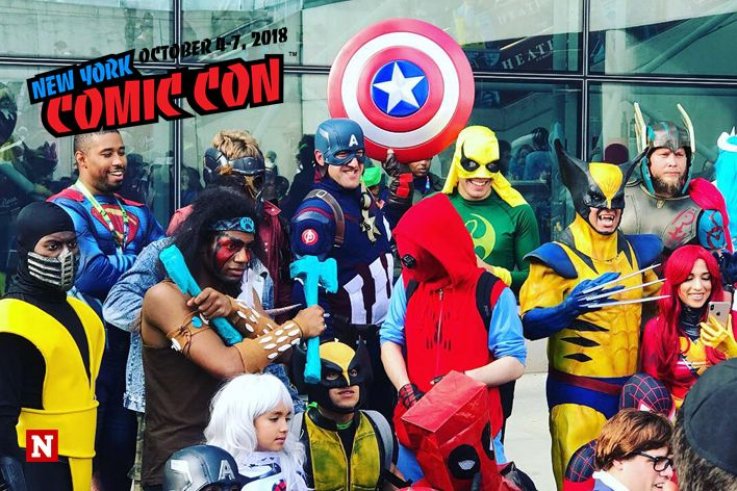 New York Comic Con has raced past us like Barry Allen (a.k.a. The Flash, duh.) With an approximate attendance close to 200,000, this may be the largest comic con New York has ever seen. It felt like half of those attendees were cosplaying. This act of fandom has grown exponentially in past years. This also includes the fans that may not have the skills or time to create their own costume, but still participate by donning a wig, mask, or T-shirt in support of their favorite pop culture character.
It's very rewarding to see a fan get so excited when they catch a glimpse of some cosplay of a character that means a lot to them. The community is also very welcoming of any newcomers who may be trying cosplay for their first time. There were panels on costuming, panels on gender, panels on prop making, the list goes on and on. The art of cosplay has something for everyone.
The best part about so many people in cosplay, is that not one person visiting may catch everyone in costume. If you're into photographing cosplayers, you need to be fast and always prepared. Timing can be everything and depending on what part of the Javits Center you are exploring, what's in the wild can vary. Blink, and you may miss the rare event of a Deadpool Conga Line passing you by.
The cosplay scene is very easy going and judgment-free. If you want to buy a Spider-Man suit from Target and sport that, you are welcome to. If you find the time to create your own Iron Spider (with moving Spider Legs) then go show off your hard work. Just be prepared to work on the proper pose to strike when someone asks you for a photo.
Did you get to cosplay this year at NYCC? Interested in trying it out for your first time? Be sure to share some of your favorite cosplay you caught in the wild at Javits on the show floor!